As the temperatures begin to drop and the air turns crisp, fashion enthusiasts eagerly await the unveiling of the latest winter collections. GulAhmed, a renowned name in the fashion industry, has once again delighted its patrons with their new winter collection. The Winter Luxe Collection – Volume 1, available both in stores and online, features an array of exquisite fabrics and designs to cater to every style preference.
In this blog, we'll take a closer look at the Khaddar collection, one of the standout segments of this splendid winter assortment.
Khaddar: A Winter Wardrobe Essential
GulAhmed's Khaddar collection is a testament to the brand's commitment to crafting high-quality winter attire. Khaddar, known for its warmth and durability, is an ideal choice for the chilly season. This fabric keeps you snug without compromising on style. As you browse through GulAhmed's winter unstitched suits, you'll find the perfect blend of comfort and elegance.
Versatility in Designs
The Khaddar collection boasts a wide range of designs to suit various tastes. Whether you prefer traditional motifs or contemporary patterns, there's something for everyone in this best winter collection. GulAhmed has curated an exquisite selection of 3-piece suits, each with its unique charm.
This enchanting design combines traditional and modern elements, making it an excellent choice for any winter occasion. The intricate prints on the Khaddar fabric exude sophistication and charm.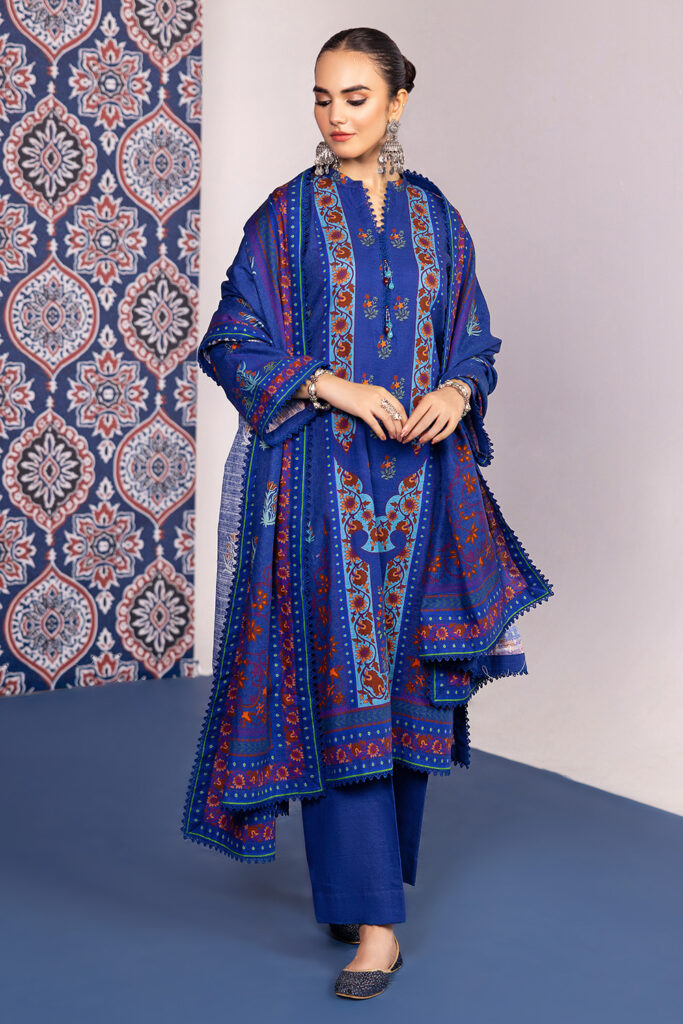 For those who appreciate simplicity with a touch of elegance, this design is a perfect pick. The understated prints on the Khaddar fabric make it a versatile addition to your winter wardrobe.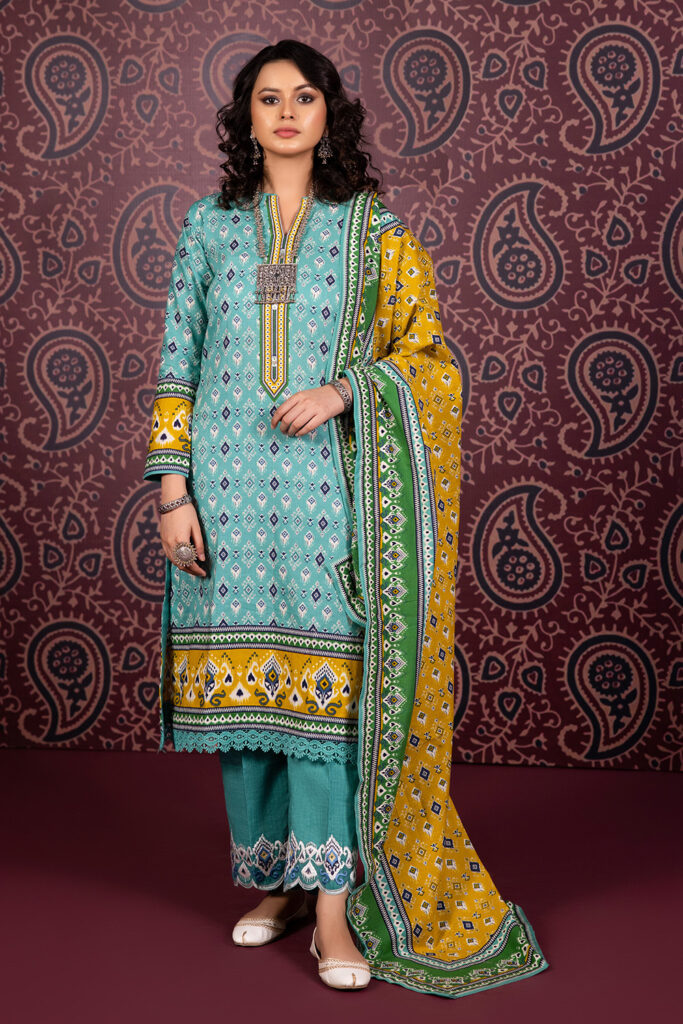 If you're looking to make a statement, this embroidered Khaddar suit will undoubtedly turn heads. The intricate embroidery adds a touch of opulence to the winter dresses, making it a go-to choice for special occasions.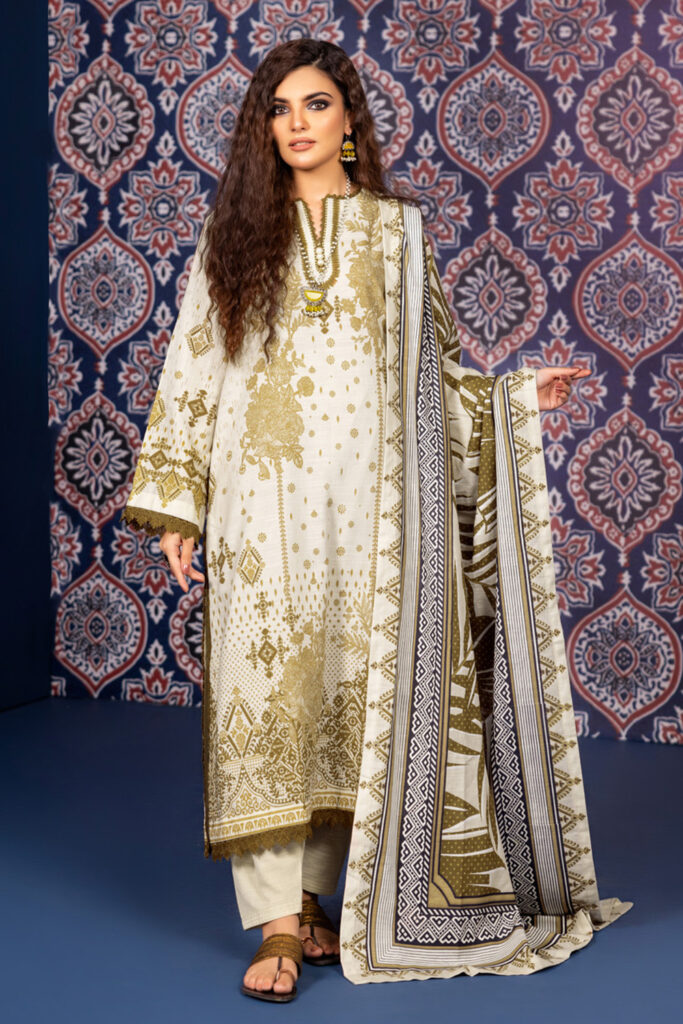 With its vibrant prints and warm Khaddar fabric, this design is perfect for adding a pop of color to your winter wardrobe. It's a great choice for those who want to stand out.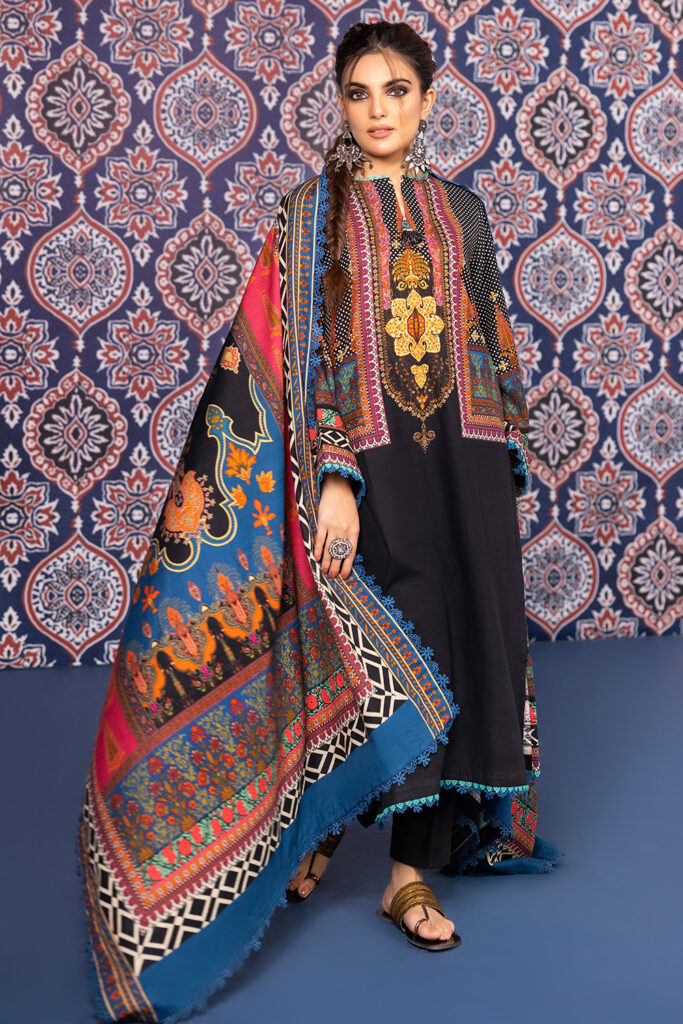 For a classic and timeless look, consider this Khaddar suit. The traditional prints exude an old-world charm that never goes out of style.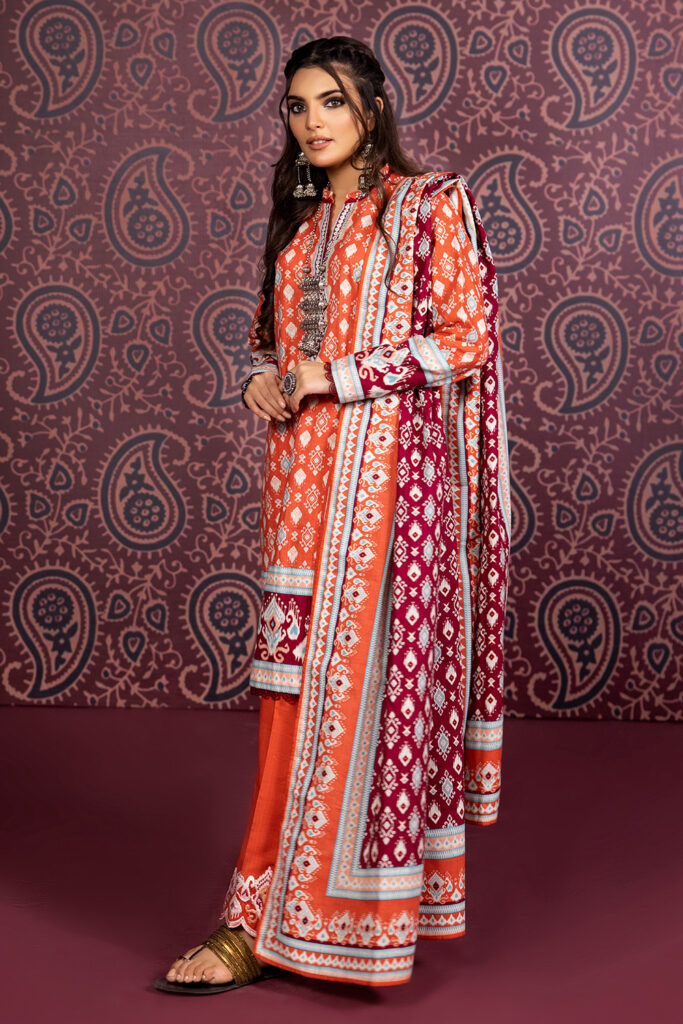 Another embodiment of elegance and grace, this embroidered Khaddar suit is perfect for those who appreciate intricate detailing. It's a true masterpiece that showcases GulAhmed's commitment to craftsmanship.
Elevate Your Winter Wardrobe
GulAhmed's Winter Luxe Collection – Volume 1 is a testament to their dedication to providing the best winter collection year after year. The Khaddar collection, in particular, offers an array of options for ladies looking to update their winter wardrobe. From casual outings to formal gatherings, these winter unstitched suits cater to all occasions.
Don't miss out on the opportunity to explore GulAhmed's unstitched winter collection, which seamlessly combines warmth, style, and tradition. Visit their online winter collection or head to their stores to experience the cozy elegance of Khaddar and embrace the winter season in style!