In a thrilling déjà vu, less than a year after an unforgettable night in Lahore, last Sunday, Red Bull Pakistan descended upon Karachi with the electrifying Red Bull Off The Roof concert-on-wheels, setting the Arts Council of Pakistan Karachi ablaze. This was no ordinary show; it was a musical spectacle of epic proportions, an unforgettable night for those who got to witness Karachi's coolest concert till date!
Noori, Young Stunners, and the dynamic duo Hassan and Roshaan didn't just deliver remarkable performances – they did it perched atop a bus! Yes, you read that right, a bus! Talk about an epic and unparalleled setup that added a whole new dimension to their music.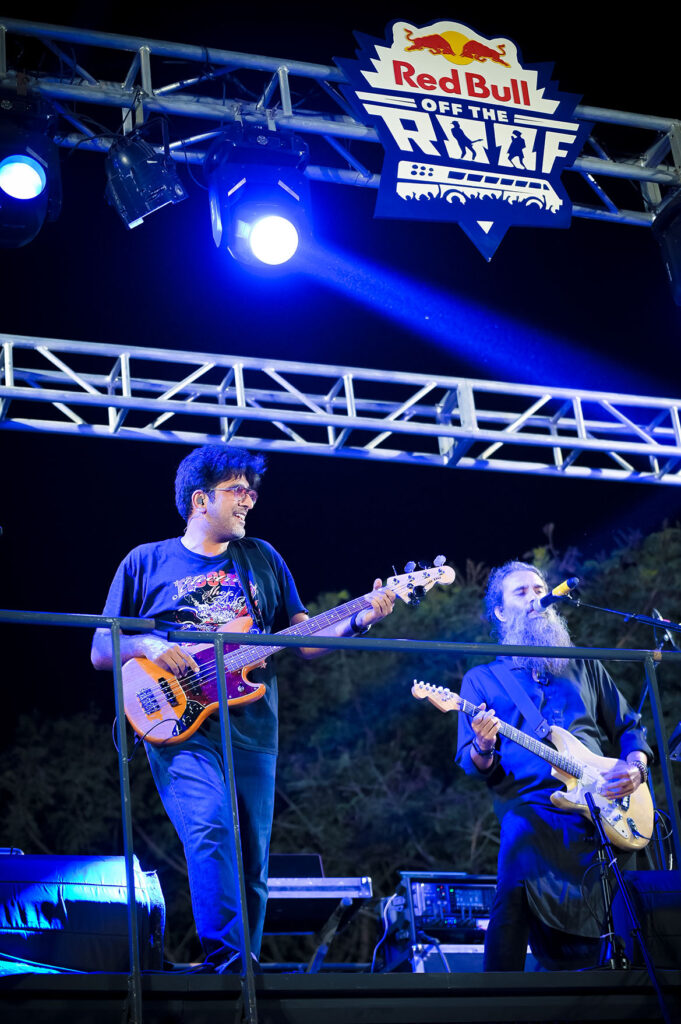 The young and energetic duo of Hassan and Roshaan lit the stage with their melodic tunes and soulful voices. Their performance was a harmonious journey that resonated with every heart in the audience.
Following their act, the iconic Pakistani rock band, Noori, set the stage ablaze with their timeless classics and infectious energy. Their much-anticipated reunion was a testament to their legendary status in the music scene. As the first chords of their iconic hits echoed through the venue, it became crystal clear why Noori holds a special place in our hearts
The Young Stunners, known for their catchy hip-hop beats and razor-sharp lyrics, had the crowd grooving and rapping along to their chart-toppers. Their stage presence was nothing short of magnetic. The moment they set foot on stage, the crowd was in for a wild ride.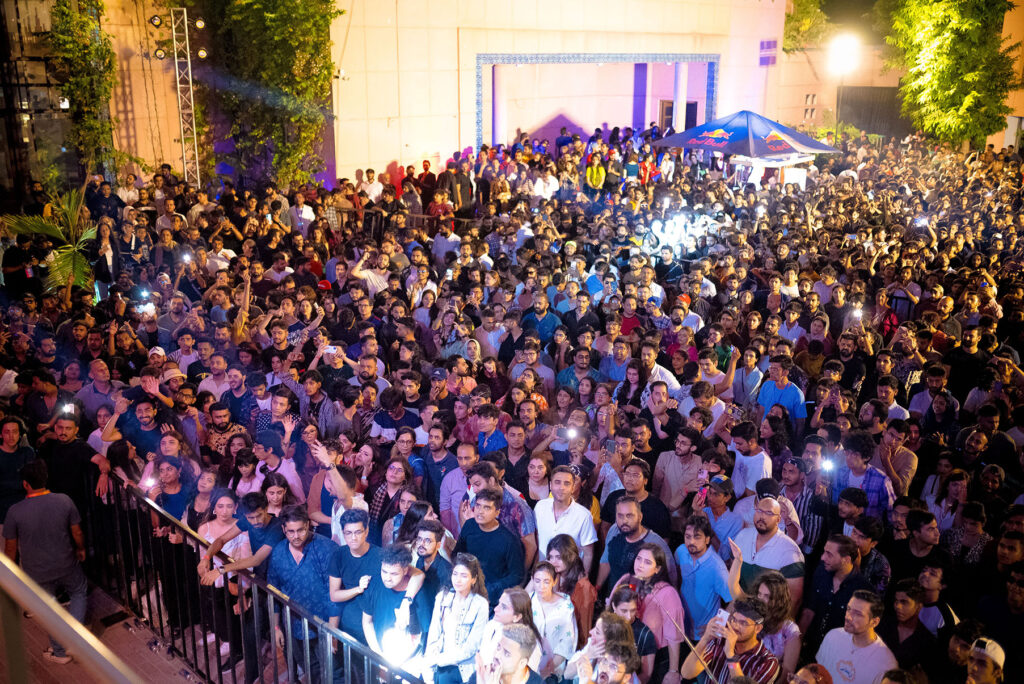 With their infectious hip-hop beats and razor-sharp lyrics, the Young Stunners had everyone in the audience grooving and rapping along to their chart-topping hits.
For those who missed out on this one-of-a-kind experience, fear not! Keep your eyes peeled for the next Red Bull Off the Roof event because, trust us, it's an event you absolutely won't want to miss!