Are you tired of sleeping on your hard bed and want to experience the feeling of sleeping on a cloud? This is only possible with a soft and comfortable bedding as this is the main factor in having a great night's sleep.
Buying new mattresses can be time consuming and pricy, but The Linen Company has solved this huge problem by introducing their super soft and foamy mattress toppers which is an additional layer that comes on top of the mattress in order to provide some extra softness, comfort and protection. Mattress toppers will also prolong your mattress's lifespan by reducing pressure on the springs and avoiding general wear and tear.
Create an ideal sleep environment and drowse into a dreamy cocoon of delightful slumber every night with The Linen Company's 100 % microfiber mattress toppers that are woven to 700 GSM. Crafted with a soft, breathable fabric, it has a luscious quilting pattern and is filled with a luxurious padding to provide you with extra body support for fresher mornings.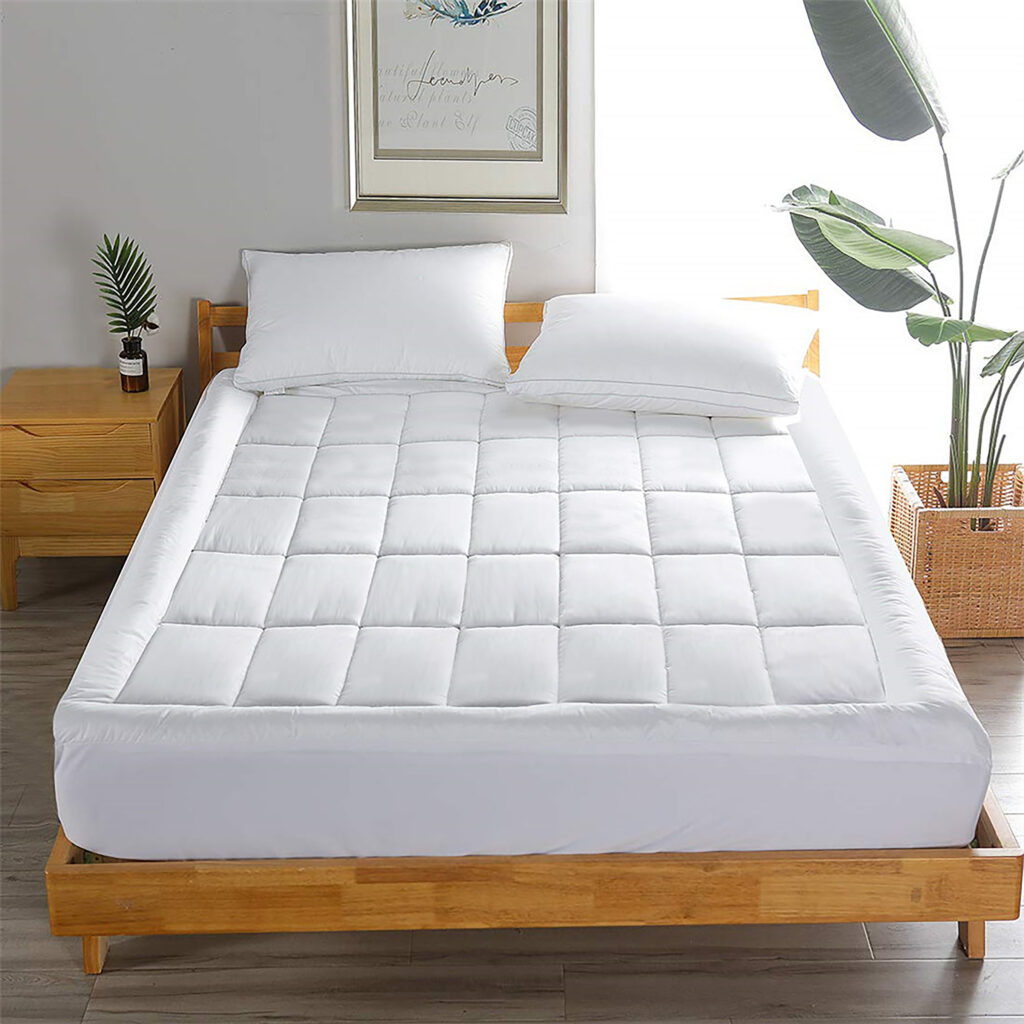 Designed exquisitely for easy installation and removal, it's washable and provides an airy layer of protection against dirt, mites and bacteria build-up.
Features
4-inch thickness – For better support and pressure relief for joints.
Super soft – for an ideal sleeping position.
Breathable – does not trap heat and maintains a comfortable temperature which results in a cooler sleep.
Dust and mite protection – Best for people with allergies.
Durable – Long lasting strength.
Machine washable
How to care for these mattress toppers
The gentler you are with them, the longer they last.
Give them a gentle wash before using.
Wash them with like colors.
Tumble dry them on low setting.
Avoid bleach & dry cleaning.
We surely have enhanced our sleeping experience with The Linen Company's undoubtedly soft and luxurious mattress toppers. Now it's your turn – trust us, you won't regret it!
Other than these mattress toppers, The Linen Company also has a wide variety of bedsheets, duvet covers, blankets and much more.
https://www.pk.thelinen.company/