Mahwari Justice started in July when floods hit Pakistan by two students, Bushra Mahnoor and Anum Khalid. It is a menstruation relief campaign for flood victims in Pakistan.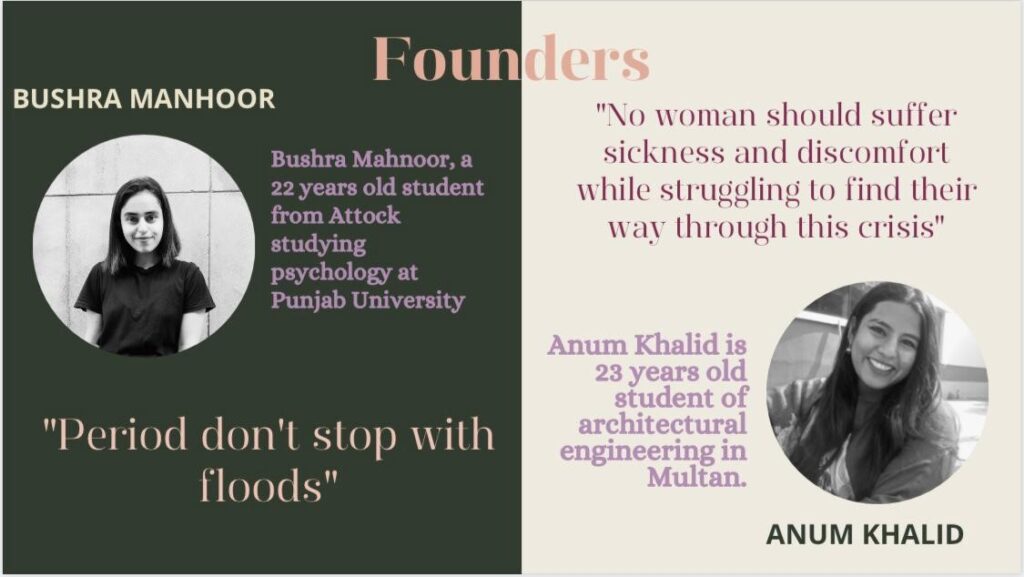 Introduction:
Mahwari is an Urdu word for menstruation. The platform is working to provide access to safe periods for the flood affectees. The right to a safe period is a basic human right. But it is often dismissed or neglected due to its gendered nature. Mahwari Justice is not only helping the flood affectees in need but also breaking period taboos in Pakistan. 8 million flood affectees in Pakistan are of reproductive age and need access to safe periods.
Mahwari Justice was founded when Pakistan was experiencing flash floods that were creating devastation, endangering the lives of over 33 million people, and damaging their homes and businesses. The most recent flood victims had no choice but to seek safety in camps and on roadways. Female flood victims who experienced monthly bleeding but had unsafe access to periods were the most unfortunate.
The founders of MJ bought period sanitary items such as sanitary pads, cotton pads, towels, underwear, soaps, and detergents with the assistance of devoted volunteers. They made period comfort kits and distributed them to postpartum and menstruating women.
How MJ works?
With the aid of volunteers, the period supplies—which include reusable cloth pads, biodegradable cotton pads, underwear, soap, and detergent—are gathered and packaged. Kits come in four different varieties. After being packaged, the kits are given out to flood victims with the aid of neighborhood women and midwives. These women also educate flood victims on fundamental menstrual health issues. Doctors who organize medical camps in flood-affected communities also distribute kits.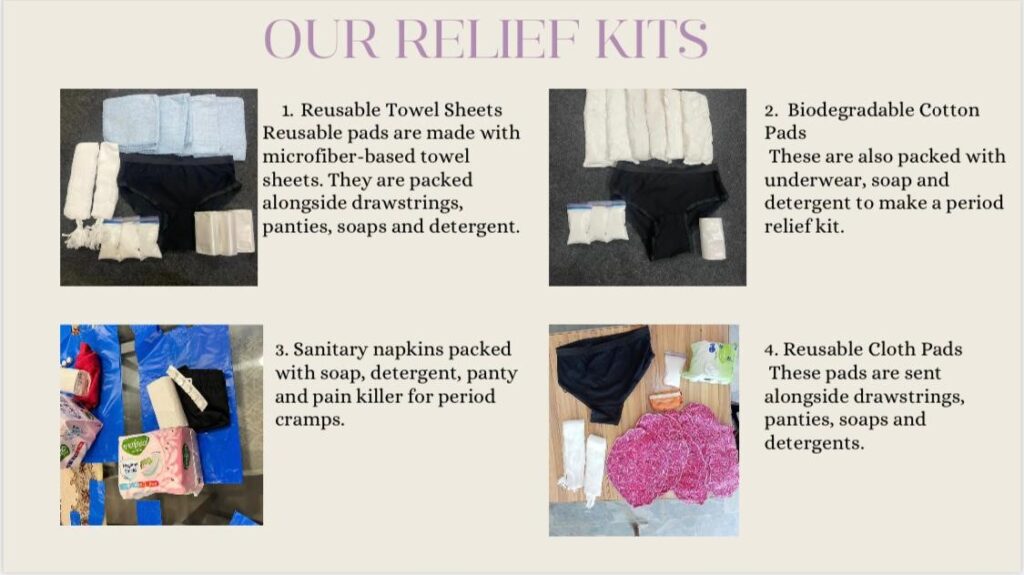 Aim:
Mahwari Justice is aiming to target 1 MILLION women who are victims of the catastrophe. They are actively working with volunteers to offer menstrual relief to flood victims and are attempting to shatter period taboos in the process. They are also working to gather money for treatments like infections and UTIs.