According to the worldwide Air Quality Index (AQI), Lahore, the city of Gardens, is now Pakistan's most polluted city.
According to information, the provincial capital is the most polluted city, with an air quality score of 241. The metropolis, which is home to 11 million people, is covered in smog, which affects its inhabitants' ability to breathe, their vision, and their eyes.
Faisalabad is ranked second after Lahore with an Air Quality Index (AQI) of 230. Karachi, on the other hand, maintained a somewhat superior air quality rating of 117. An AQI of 150–200 is regarded as unhealthy, 200–300 is more dangerous, and 300 or above is regarded as extremely dangerous.
Experts believe that the air is heavier in the winter than it is in the summer, which causes toxic particles in the atmosphere to migrate downhill and pollute the atmosphere.
Numerous people have contracted respiratory and other ailments from the filthy air. To prevent respiratory illnesses, doctors advise people to use face masks.
Rafeh Alam, an environmental expert who has worked to raise awareness of the risks posed by rising pollution, claimed that many people, particularly women and children, have been exposed to poisonous air, which is linked to several diseases. He demanded action from the government to lessen air pollution.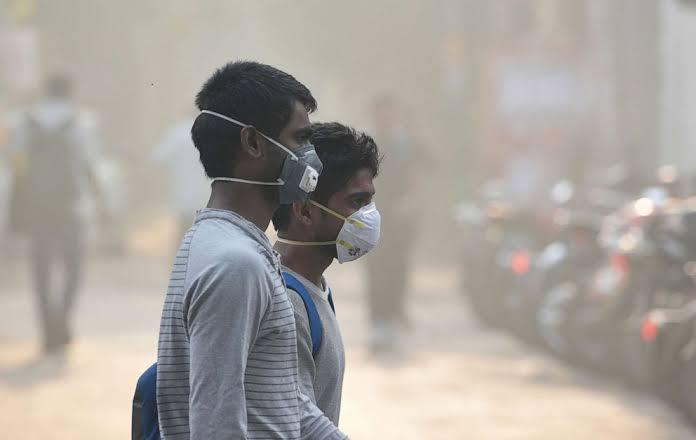 Precautionary measures against smog include:
Avoid being outdoors near heavy traffic areas to minimize exposure.
Avoid strenuous work outdoors.
When indoors, close windows & other inlets of air.
For people with asthma or COPD, always have your inhaler with you. Keep your doctor on speed dial if your condition has the potential to worsen.
Children, elders & people with asthma need to be especially careful on smoggy days.
Bike users must use face masks & glasses to protect their eyes.
Drink plenty of water & wash your eyes frequently.