At the age of 96, Queen Elizabeth II, the monarch with the longest reign in British history, passed away on Thursday in Balmoral Castle, United Kingdom (UK).
The late monarch was well-respected across the world, and Pakistan was one of the nations she visited twice. She also had cordial relations with nearly all the administrations in place since independence.
1961:
In 1961, Queen Elizabeth visited Pakistan. She was accompanied by her husband, Duke of Edinburgh Prince Philip. She visited Karachi, Peshawar, Quetta, Lahore, and other areas of the country.
Queen Elizabeth waved to the crowds as she rode in a convertible through the streets of Karachi.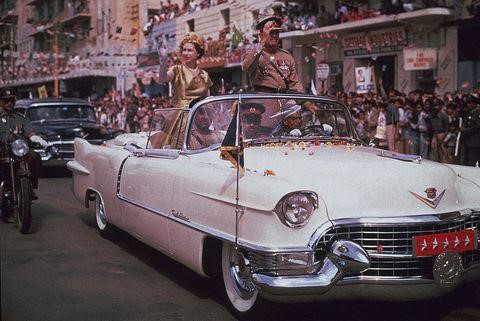 During her visit, she was also introduced to the then president, Muhammad Ayub Khan while in Lahore.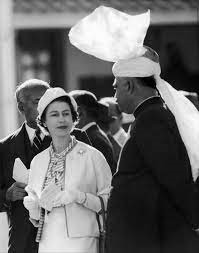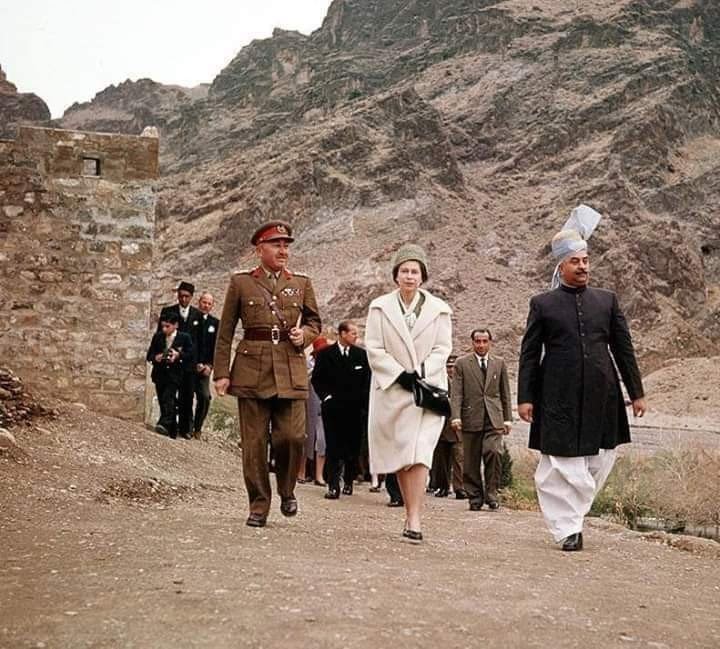 1974:
During the Pakistan Cricket Team's tour of England, when they played off against the national team at the Lord's stadium, Queen Elizabeth II also honored the occasion with her presence. In a picture, the Majesty is pictured shaking hands with Imran Khan, a former premier who played cricket at the time.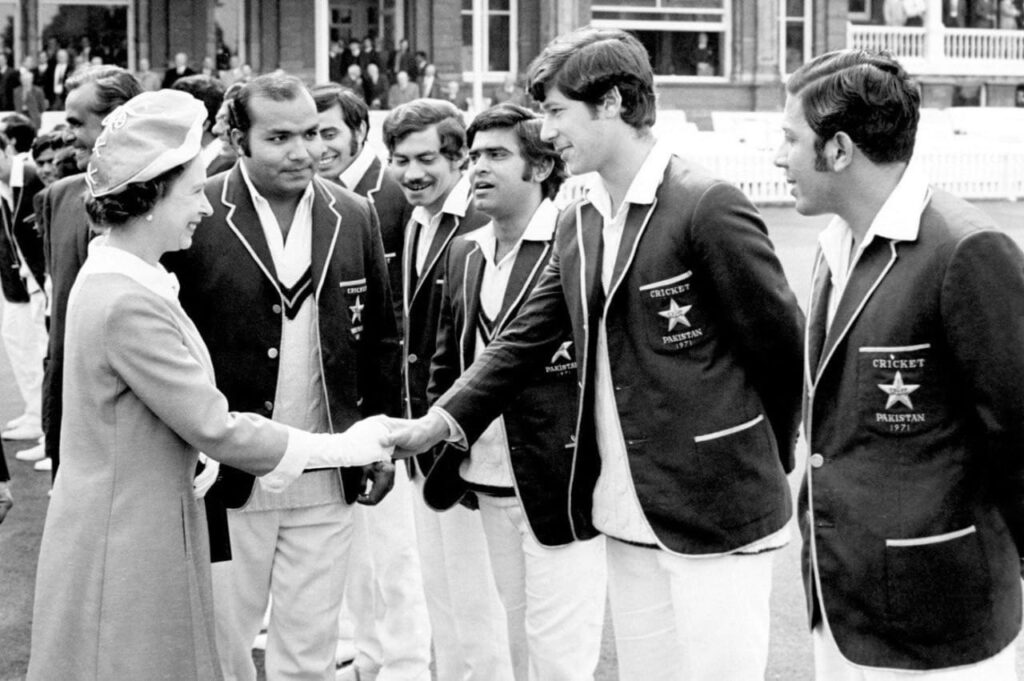 1997:
After 1961, the next visit to Pakistan was over three decades later when the Queen joined the country in celebrating 50 years of its independence. She was again accompanied by Prince Philip.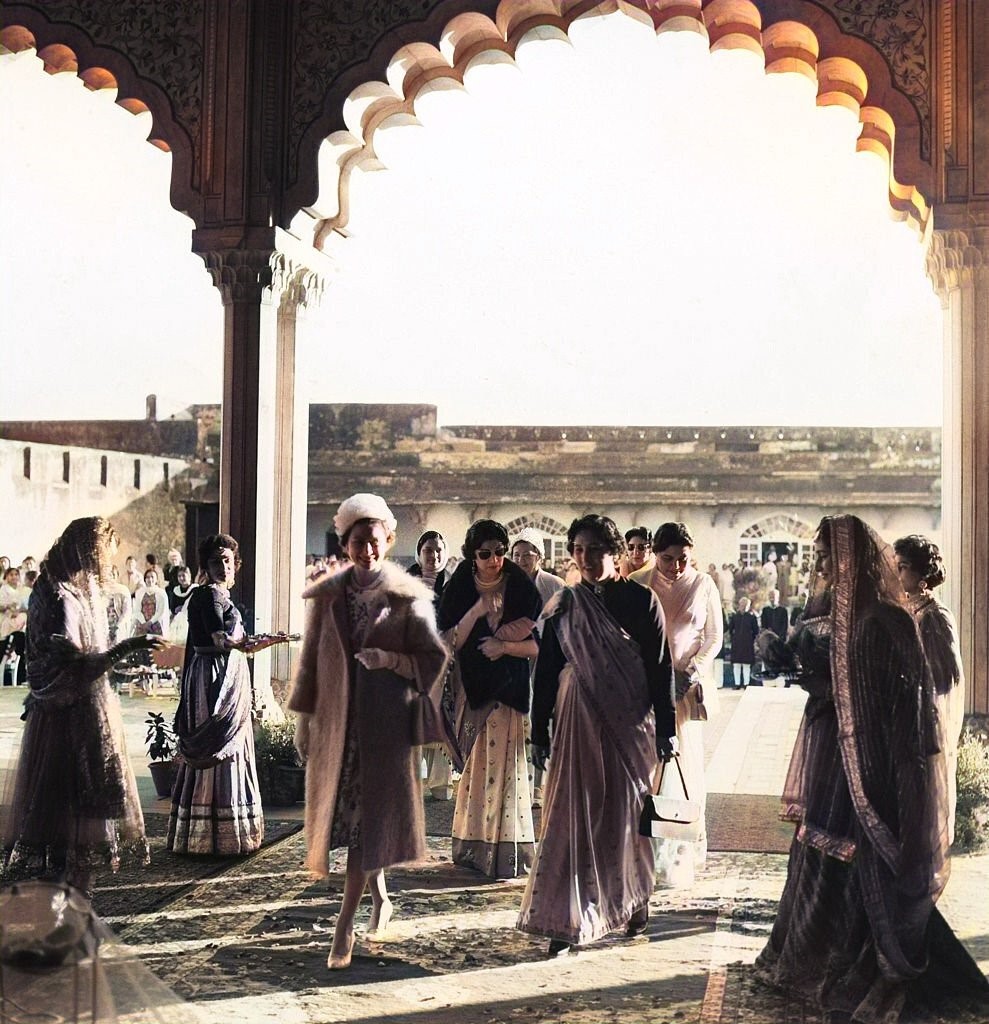 In the pictures floating on the Internet, she is seen posing in a bright yellow polka-dotted dress as she stood with Pakistani leaders at the Shah Faisal Mosque in Islamabad.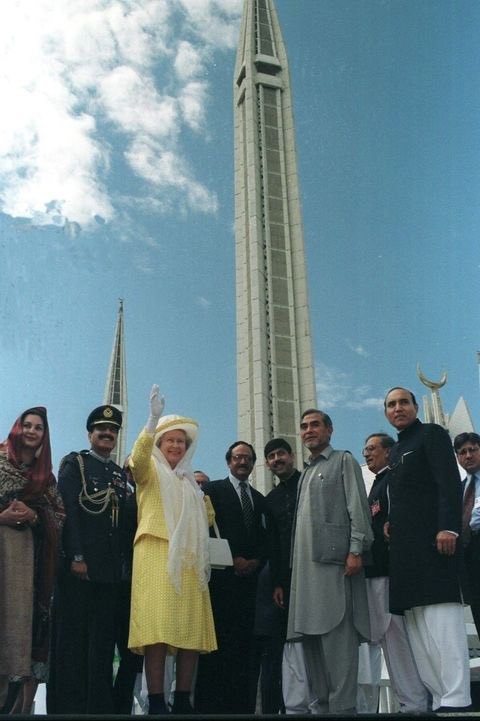 While touring the mosque, she covered her head with a scarf over her hat while wearing stockings as a sign of respect for our culture.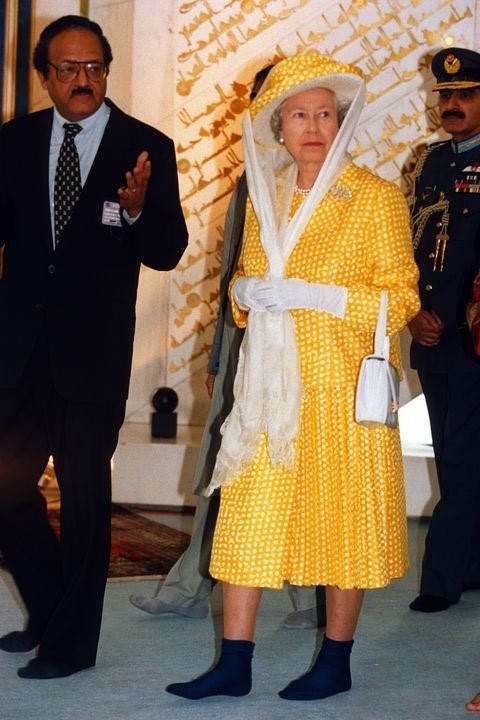 She also spoke at a banquet hosted by the then President of Pakistan, Farooq Leghari.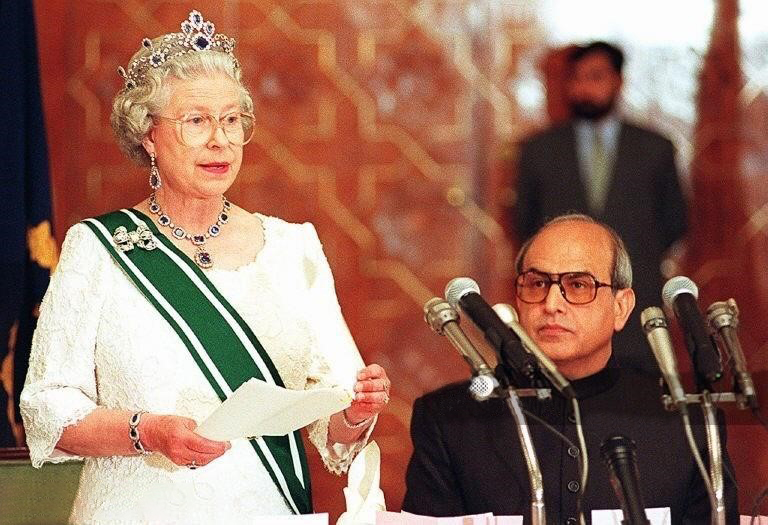 Apart from her tours, she also gave knighthood to former Prime Minister Nawaz Sharif, who was in power at that time.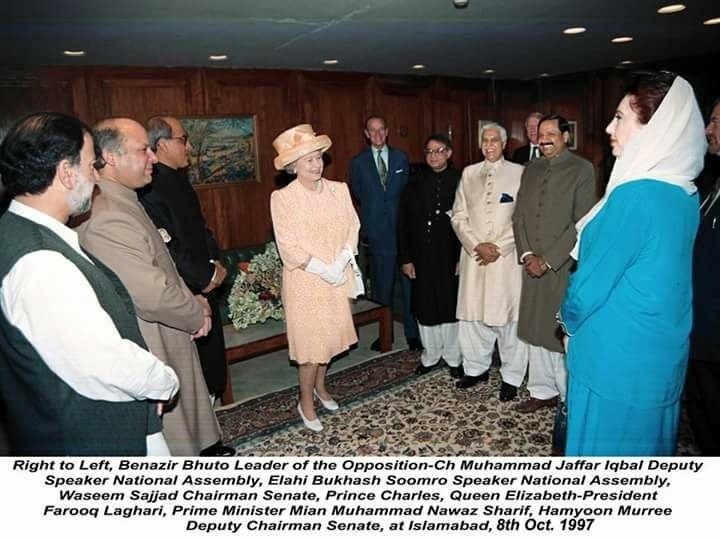 The British monarch also met with the late Benazir Bhutto at a national assembly of Pakistan during her visit.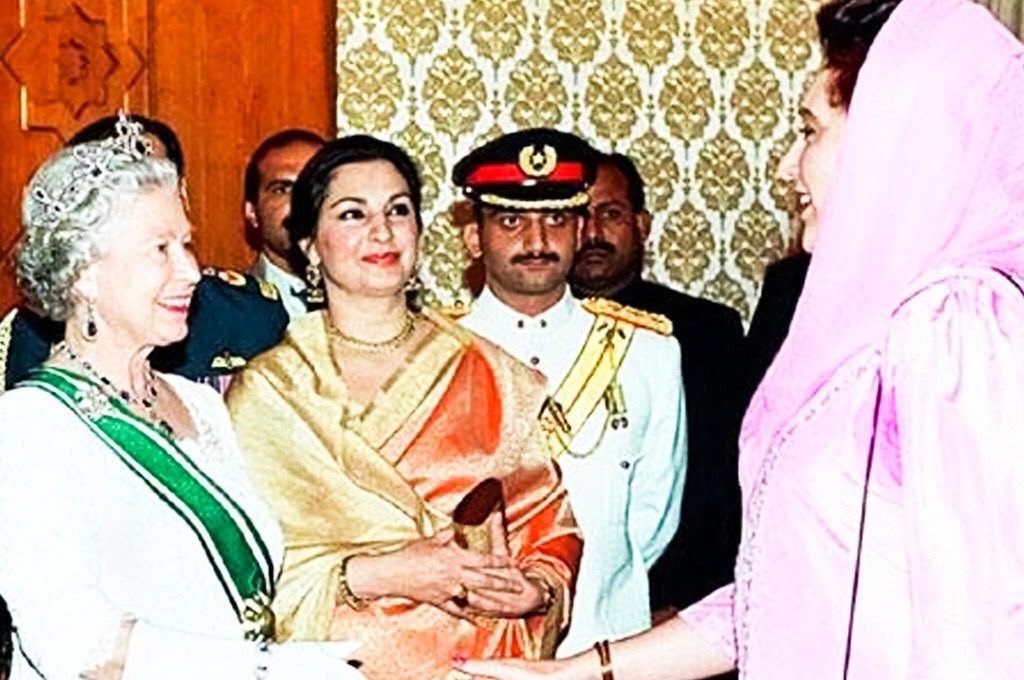 On October 10, 1997, Queen Elizabeth visited the National College of Arts and spoke to students there.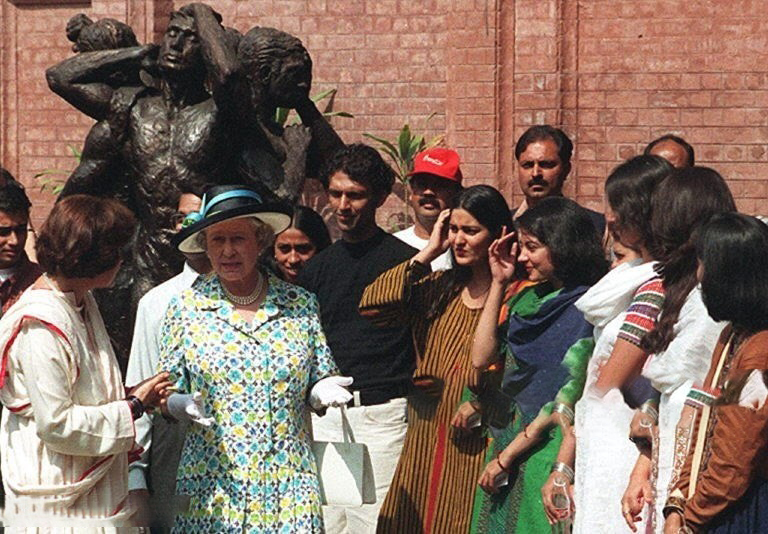 2013:
In 2013, the Queen and Prince Philip invited the Nobel Peace Prize Laureate and activist Malala Yousafzai to a reception at Buckingham Palace, where they met and spoke for a brief time.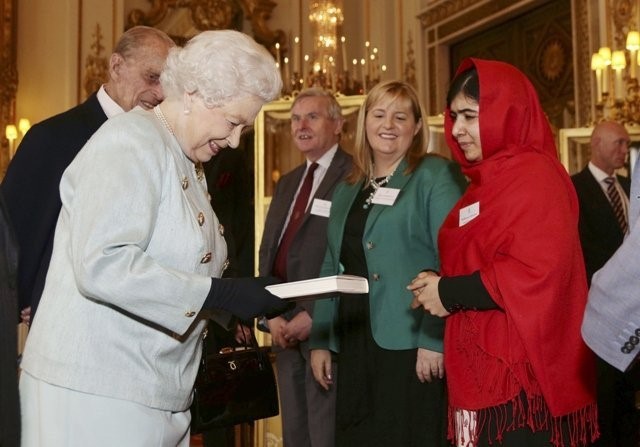 2018:
Prime Minister Shahid Khaqan Abbasi met Her Majesty Queen Elizabeth II at the Dinner Reception hosted by HM The Queen for Commonwealth Heads of Government and Spouses in Buckingham Palace on April 19, 2018.
2019:
Her final encounters with Pakistanis were when she met with all the team captains prior to the 2019 World Cup of the International Cricket Council (ICC). Sarfraz Ahmed, the captain of Pakistan's cricket team, met her at Buckingham Palace at the time.