According to billionaire Elon Musk, SpaceX will keep funding its Starlink service in Ukraine's war-hit regions. Musk announced it on Twitter with the following statement: "the hell with it … even though Starlink is still losing money & other companies are getting billions of taxpayer $, we'll just keep funding Ukraine govt for free".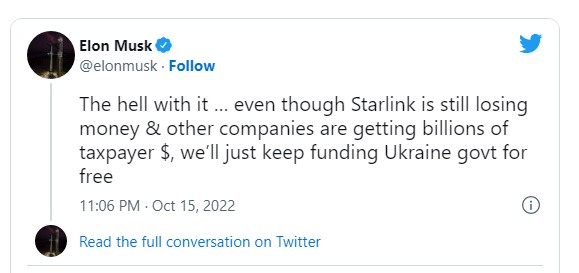 Musk later appeared to suggest that his change of heart was sincere, but it was first unclear whether it was. No good deed goes unpunished, a Twitter user once said, to which Musk responded, "Even so, we should still do good deeds."
Musk had previously stated on Twitter that SpaceX wouldn't be able to sustainably fund Starlink in Ukraine. Additionally, the US military acknowledged that it was in touch with the billionaire's business regarding funding for the vital network.
Ukraine's communications in its struggle against the Russian invasion have been largely dependent on Starlink, a network of more than 3,000 tiny satellites in low Earth orbit.
After the Russian incursion crippled internet services in Ukraine, Musk turned Starlink on in late February. Since then, the Ukrainian military's access to the internet has depended heavily on its internet terminals. 25,000 ground terminals have been donated by SpaceX to Ukraine, according to a revised number provided by Musk last week.
Service interruption might have serious implications for Ukraine. This week, after more than 100 Russian cruise missile attacks, Vice Prime Minister Mykhailo Fedorov said that Starlink services had assisted in restoring the electrical and communications infrastructure in crucial locations.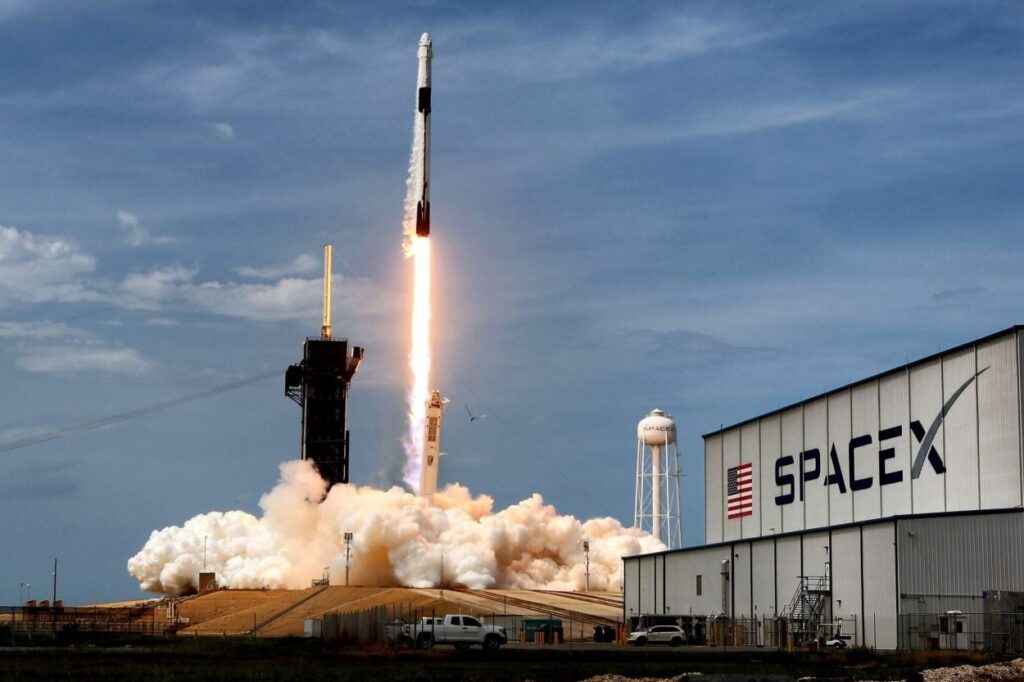 After the local cell phone network was destroyed after intense bombardment, military communications have been conducted using encrypted satellite transmissions.
Musk's cooperation is essential for Ukrainian military efforts, according to Mykola Balaban, the deputy director of the Ukraine Centre for Strategic Communications and Information Security, who spoke to Al Jazeera.
"Ukraine has demonstrated very effective strategic communication over the past six months," he continued. We succeeded to convey to our partners throughout the world the significance of supporting Ukraine and the Ukrainian people in their struggle against the war from Russia, as you can see with this tweet [from Musk]. Of course, communication lags occasionally and there are instances of misunderstanding.