To solve shortages and meet rising demand, Australia will need to hire 16,000 additional early childhood educators. This is because the federal government has promised to provide billions in childcare subsidies. As part of its strategy to increase women's involvement in the workforce and lessen household financial stress, Labour has proposed a $4.7 billion policy to subsidise childcare beginning from July 2023.
The programme was termed "cost of living assistance with an economic benefit" by Treasurer Jim Chalmers. For businesses to be able to locate the people they require, he said, "moms and dads need to be able to work more and earn more."
Early childhood education centres are having trouble filling positions, and the anticipated increase in demand will make matters worse. To fulfil the nation's soaring enrollments, John Cherry of Goodstart Early Learning estimated that the sector would need to hire 9000 more childcare professionals in addition to filling the 7,000 existing openings.
The centre director is desperately attempting to hire staff so that she can take in those families while parents are waiting on a waiting list for a slot to come up, Mr. Cherry told a Senate committee. The number of openings at Goodstart has doubled since 2020, while attrition rates have gone from 14% to 24%.
Up to 40% of early childhood educators in the region, according to Mr. Cherry, are leaving their jobs. The main factors causing the huge migration are low salaries, exhaustion, and lack of professional respect.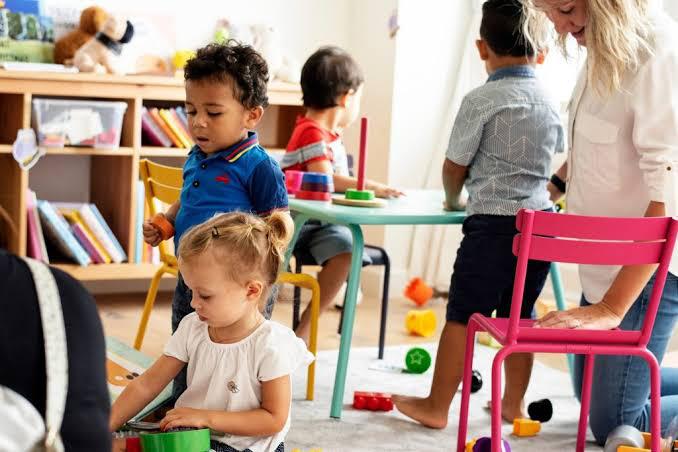 "Many people claim they could make more money stacking shelves at Bunnings or Coles. And they most certainly can " he said. Mr. Cherry has urged the government to provide a quick 10% salary increase for early childhood educators. In the long run, he claimed, this increase wouldn't be sufficient, but it would lower attrition rates just enough to stabilise the industry.
According to Mr. Cherry, most childcare facilities could not boost pay without increasing fees, therefore the salary expansion would need to be funded by the government.
"We'd want to give teachers a wage boost to match school rates but doing so would require raising fees by 20% to 30%, which would simply be too expensive for our families to afford childcare," he said.
Mr. Cherry said before the committee that he had never seen the childcare sector in such terrible shape, and the consequences would be far-reaching. Up to 15 additional families might be impacted by each vacant spot, he claimed.
Three out of four early childhood educators aim to quit the field in the next three years, according to Erin Keogh, a spokesperson of the Australian Council of Trade Unions. The effects of understaffing in the care industry, according to Ms. Keogh, "are a snowball effect of compounding unfairness for already disadvantaged communities: the women who work in these sectors, the women who depend on these sectors, and the customers of these sectors."