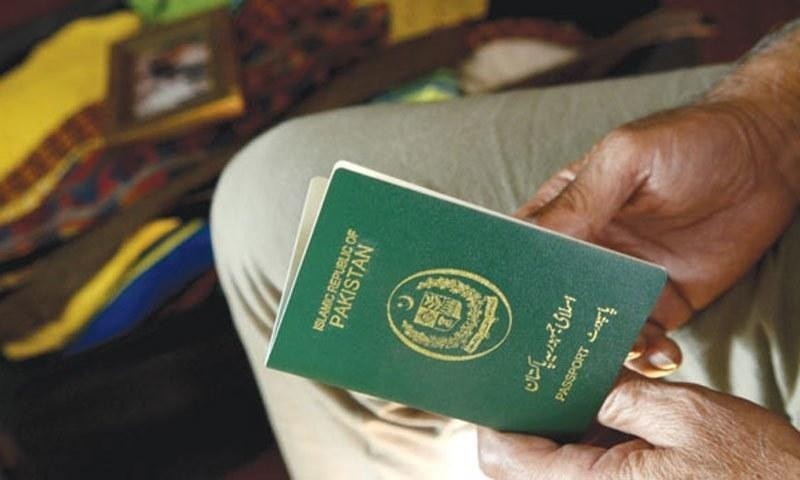 Pakistani students applying to colleges in the United States become experts in filling out documents by the end of the process. Are you done with the Common App? Did you get accepted into a US college? The hustle to make your dream come true does not end there, you must go through the struggle of applying for a student (F1) visa to the United States.
We are here to make it a little easy for you by this step by step guide.
First thing to do: Email your college regarding the I20 form. Students applying for a visa require this form from their college before filling out anything else.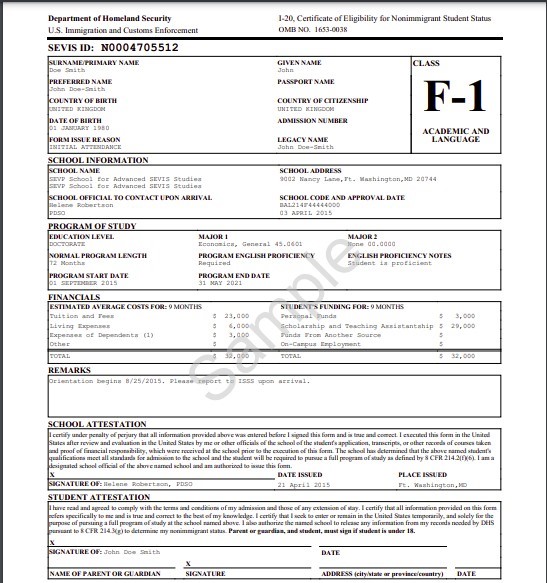 I20's differ according to the college you applied to but this is the information it usually entails.
After this: Many people get confused where to go to fill out the forms and get remaining information. Go to this website:
https://www.ustraveldocs.com/pk/pk-niv-visaapply.asp#HowtoApply
For an international student, the visa application is an expensive process. You will need to pay two types of visa fees:
SEVIS: The Student and Exchange Visitor Information System (SEVIS) is an Internet-based system that tracks F, M, and J visa participants (and their family
members) from the time they receive their initial documentation (either an I-20 or a DS-2019) until they graduate/leave school or conclude/leave program. You will go here and pay the SEVIS fee: https://fmjfee.com/i901fee/index.html (Remember to take a screenshot of proof of payment)
Visa Fee to the Pakistan Embassy – you will do this after completing other steps of the application.
Next and the most important step is to fill out your DS-160 form, you can find the form and extra help by accessing this website:
https://travel.state.gov/content/travel/en/us-visas/visa-information-resources/forms/d
s-160-online-nonimmigrant-visa-application/ds-160-faqs.html
Once you have completed the DS-160 form and paid the Sevis Fee, you will go to schedule your appointment.
On the official website for applying for a visa, you will see this on the left hand side: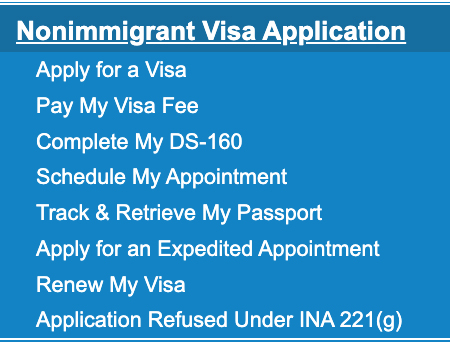 Click schedule my appointment and it will direct you to the form you need to fill. One of the steps of booking your appointment is paying the Pakistani visa fee. You will have to go to any Allied Bank branch and pay your visa fee after which you can schedule your appointment!