Mahnoor Latif is a corporate lawyer and fashion content creator based in Lahore. Branded as the "edgymassi" her style embodies effortless chic, all the while presenting the real, unfiltered version of our daily self. She shares ways to maximize your wardrobe, experiments with fusion attire, and talks about sustainable fashion.
T-shirts can serve a lot more purposes than just serving as your go-to outfit for couch surfing. You can incorporate them into a stylish layering look or dress them up with a saree. The options are essentially limitless. Here are five creative and interesting ways to style a white t-shirt, shared by Maham.
Summer Burst:
The summer season is all about bright, vibrant colours and if you're looking to wear a statement item (like orange trousers) then a plain white t-shirt is the ideal clothing to bring a clean break to your outfit. Pair it with white sandals and perhaps a light white coat (if you're feeling brave), and you've got your hero piece shining bright like the sun.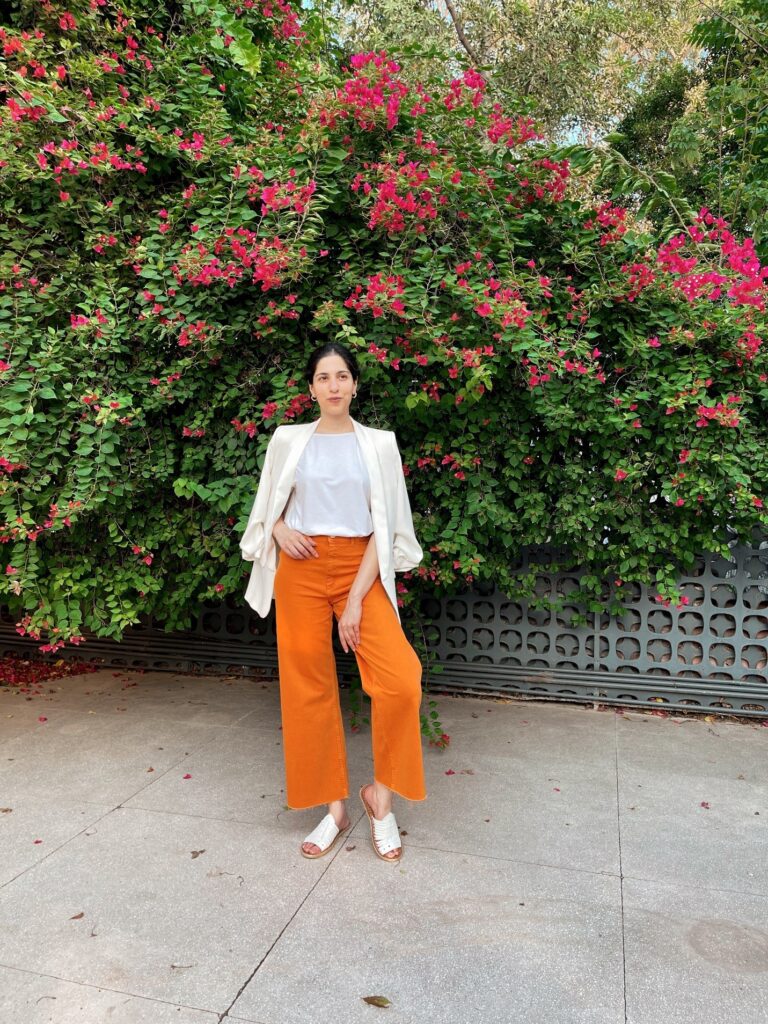 Date Night:
The white t-shirt provides the perfect modest way of wearing a corset as an outer. When paired with high-waisted wide-leg pants, it accentuates the curves of your body and gives a balanced proportion to the overall look. I've opted for flats to give a more casual look, but you can switch them for heels to give extra oomph.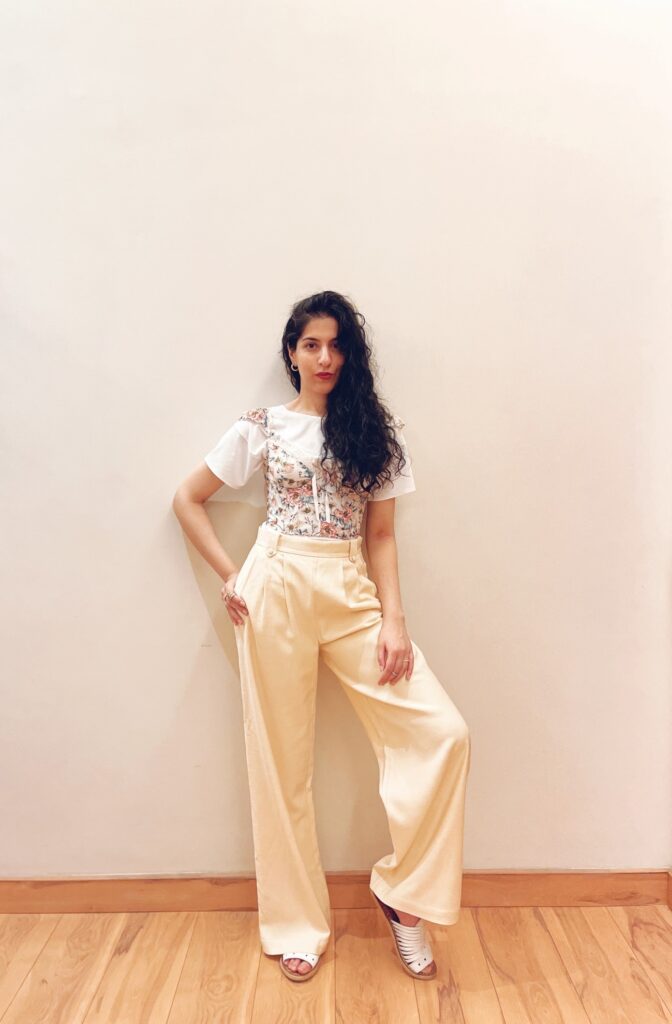 Saari Affair:
Add a modern twist to the classic black saari. Elevate your black saari by pairing a black corset with your white t-shirt and you'll get that black and white film vibes. Layer with traditional and modern accessories to complete the look and you're ready to strut the streets.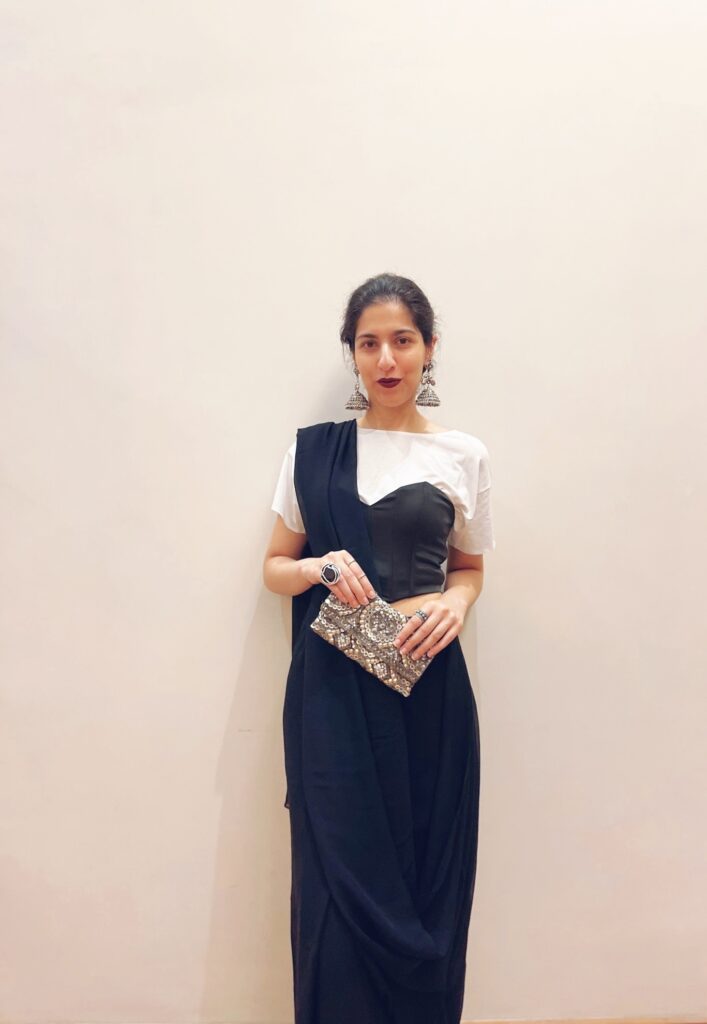 Swan Effect:
You can never go wrong with an all-white outfit – it works for all seasons. Pair with any coloured shoes and you'll add just the right amount of colour to not let your outfit feel dull.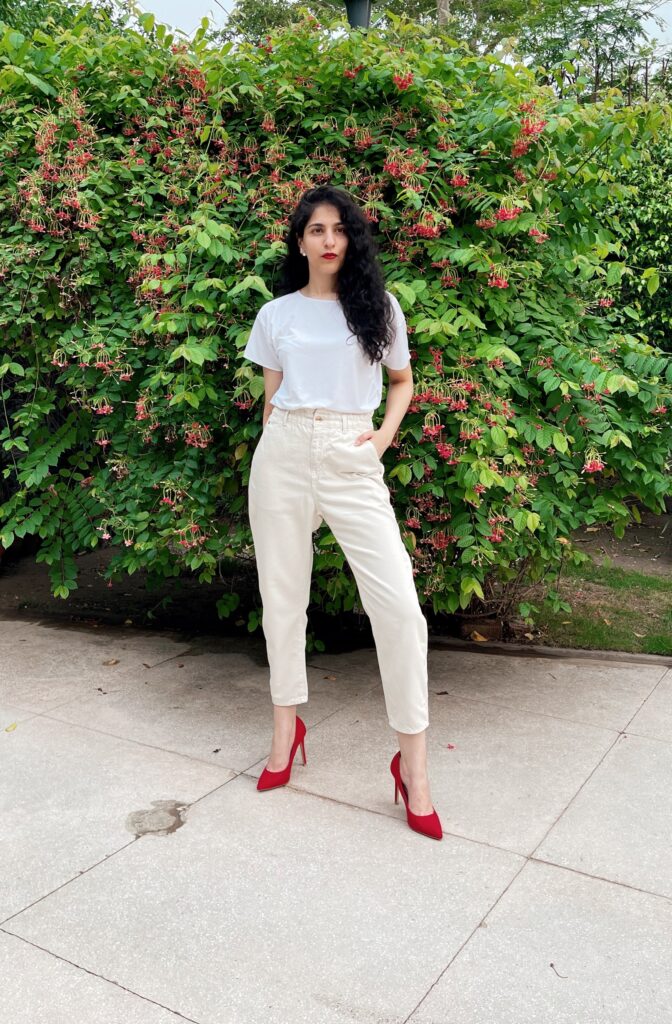 Casual Outings:
Nothing screams comfort like overalls. Keep the look fresh with a white t-shirt, white joggers and maybe a dark-coloured cardigan (for winters) and voila, you're officially a Gilmore Girl.