Fresh and modern perspectives in interior design have become all the rage these days, especially when it comes to residential spaces. Eccentricity has made its way into modern aesthetics, particularly for those who think out of the box. Long gone are the days when basic furnishing and mundane layouts were the go-to's for indoor areas. Interior designers have now decided to take things to the next level by making elaborate and meticulously curated inner spaces where inspiration comes alive. One such interior designer who happens to reside in Karachi is Amna Wali, who recently launched her flagship boutique, in DHA Phase 6. Amna Wali Boutique Interiors is an elaborate space unlike we've ever seen before which is precisely why we couldn't get enough of her official flagship store launch.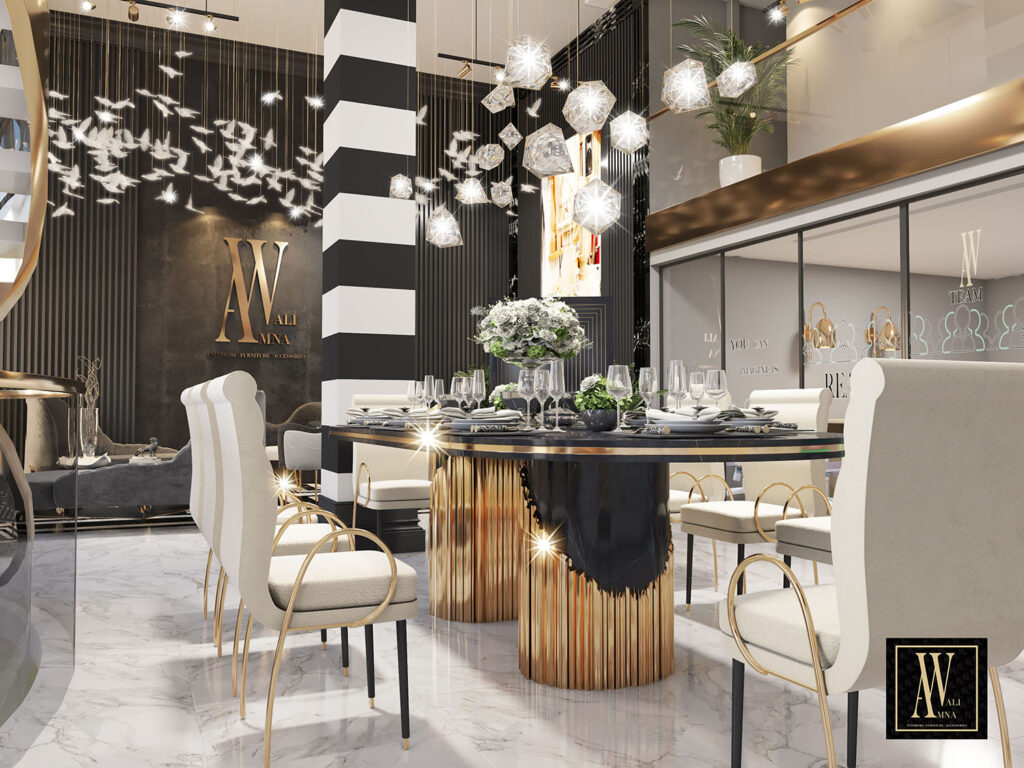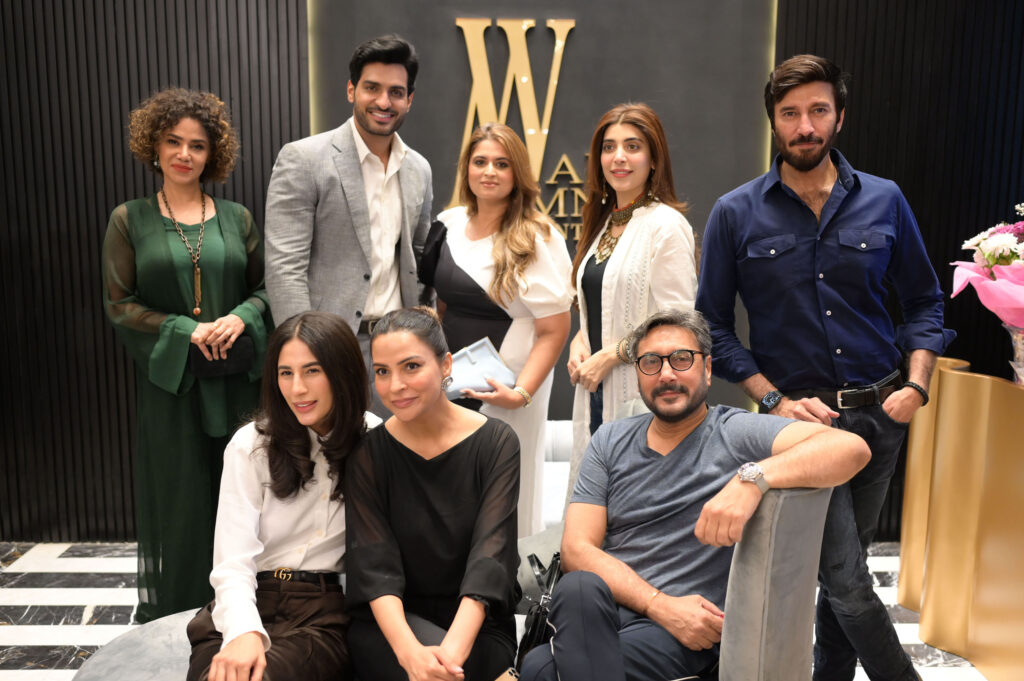 Celebrities such as Adnan Siddiqui, Ahsan Khan, Urwa Hocane, Aijaz Aslam, and Angeline Malik amongst others were all present at the boisterous event to see the creative polymath's vision come to life. Located in Lane 2, 5-C Bukhaari Commercial, Phase VI DHA, Amna Wali's three-story boutique enraptured attendees through its vibrant and luxurious space. With immersive and imaginative rooms that are reminiscent of dreamscapes, the flagship store was created with thematic tones in each respective area. From dining tables to desks to bedroom layouts, the boutique had every style of bespoke furnishing with each section dedicated to a different living space requirement.
Bespoke furniture, ornamental pieces, eccentric design aesthetics, home accessories, and home textiles were all a part of Amna Wali Boutique Interiors. Our favorite among all pieces was the black dining table with floral patterns with gold borders alongside grey and gold chairs. Stunning chandeliers placed over a pristine staircase brought the entire boutique to life. Further, the Earth-toned sofa sets were striking enough to brighten up any room.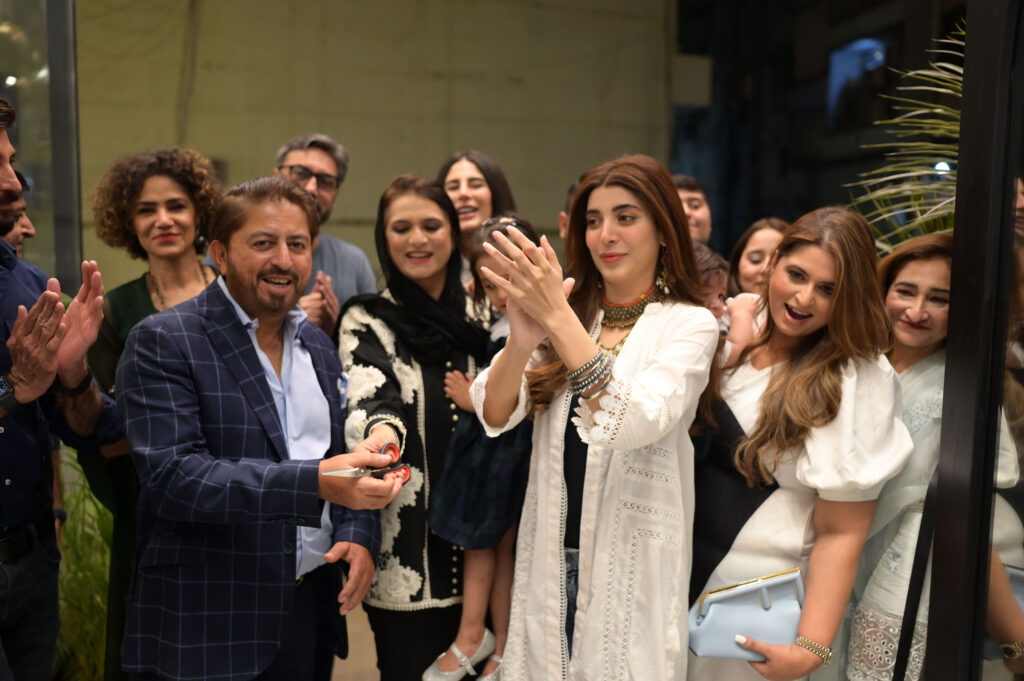 The entire design of the space was like an immersive experience on its own. Catered to an audience that admires sophisticated glamour, the boutique's installments were nothing short of impressive. With meticulously crafted pieces of furniture and colors that range from earth tones to richer hues with gold paint, each curated piece tells a story of its own. A burst of creativity was evident in every room as each area took the viewers into a brand-new dimensional spot.
If you're in Karachi and looking to enliven your living space, we highly recommend Amna Wali Boutique Interiors as the must-see place for all your interior needs.
To see more of Amna Wali's work click the link below: