Meera is a home stylist, based in Lahore. She shares home styling ideas, DIYs, and hacks on her blog "Mias Homesense & Lifestyle". She offers tips and inspiration for interior design to help you arrange your home in the most aesthetically pleasing way. In this article, she shares some fun coffee table styling tips and arrangements.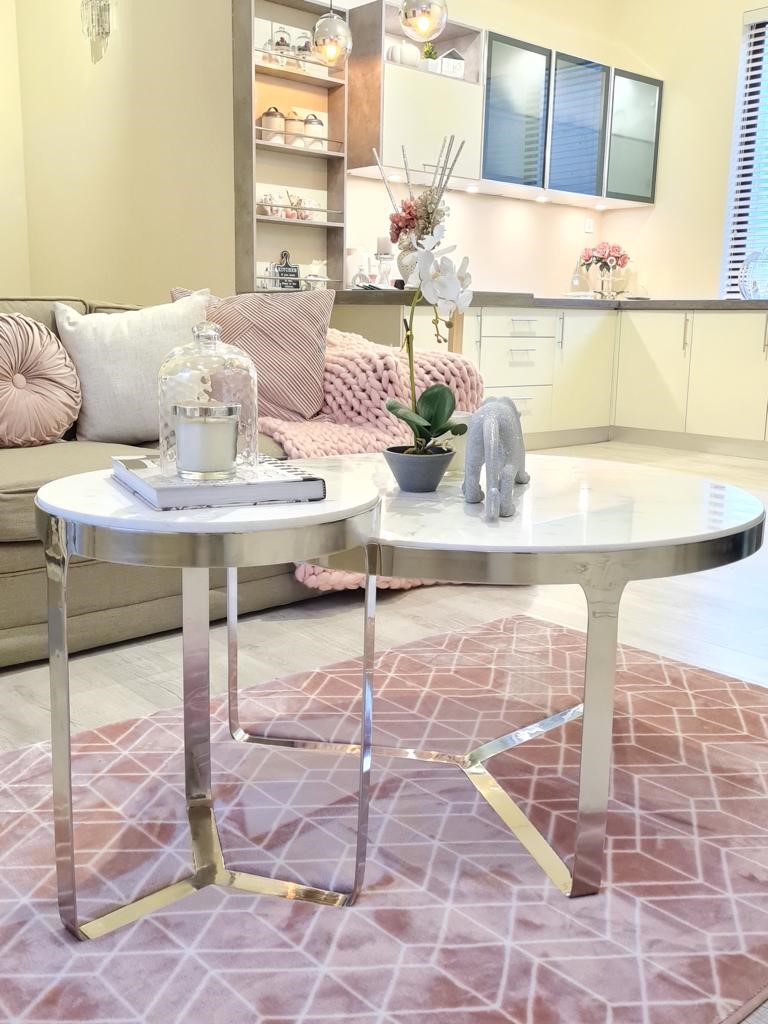 A coffee table is a mini focal point of your living room and is the hub of social activity. Style it in a way that looks relaxing and provides a practical place for your everyday essentials rather than being untouchable or staged.
Tray it up:
A tray helps organize your decor items on the coffee table and allows for functionality as it can easily be whisked away if you need more table space for putting snacks or games on a movie or game night. It also prevents your table from looking cluttered and provides a boundary to your decorations.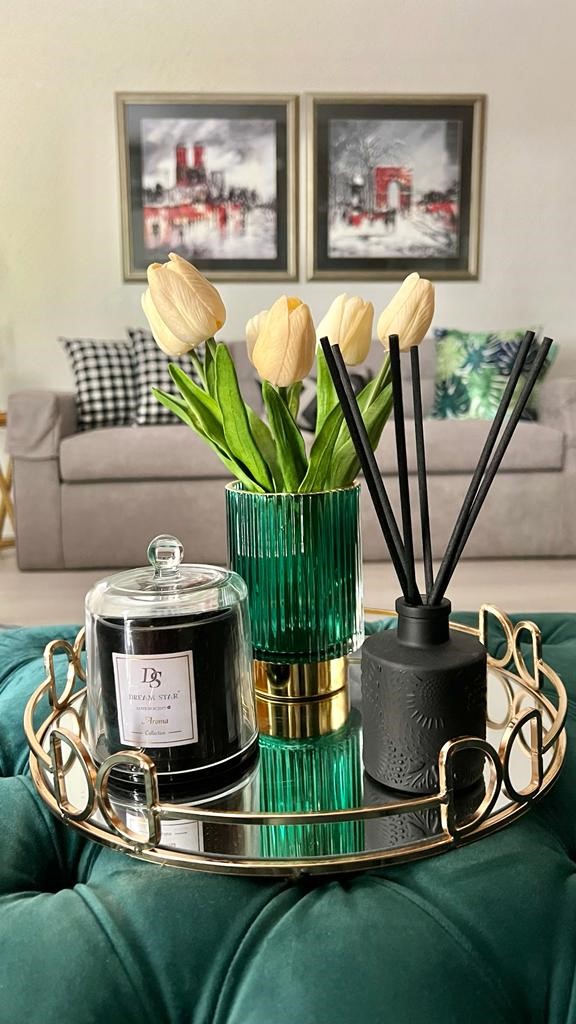 Add flowers or natural elements:
Flowers instantly lift the whole space and add life in a way nothing else can. Faux or real, natural elements like flowers, pinecones, leaf stems, etc, add a pop of color and texture to your space.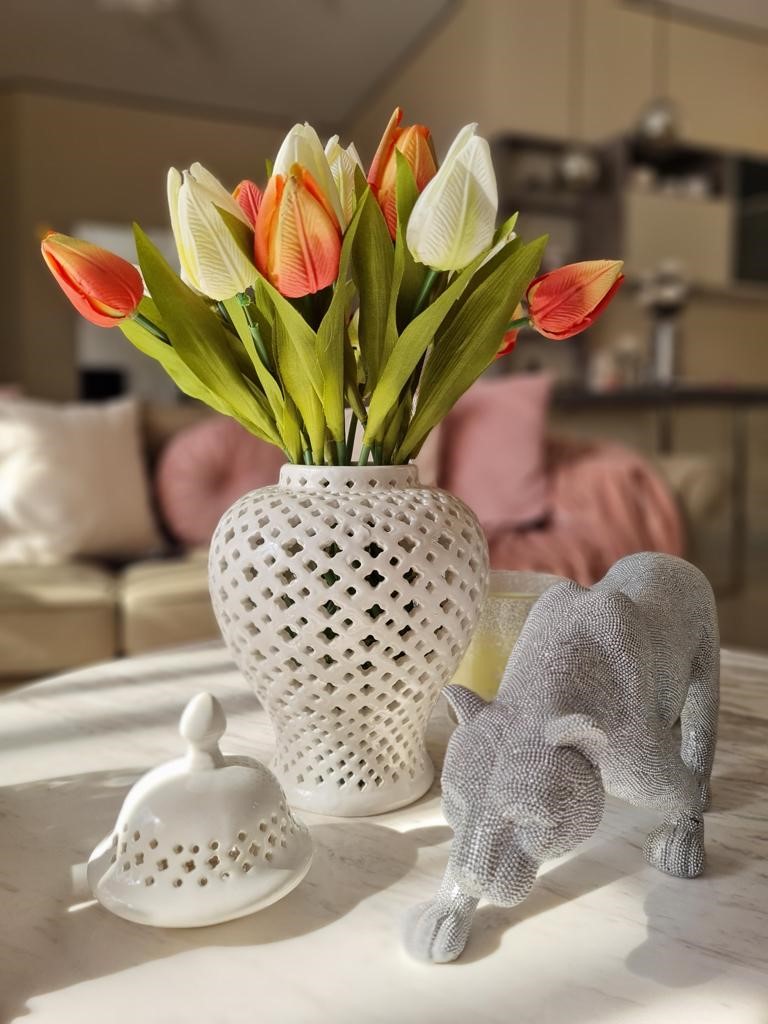 Play with varying heights:
Use long candle sticks, big vases, or sculptures, paired with a stack of books or flat boxes to vary the height, and create visual interest. Using items of the same height can look flat and boring but make sure you're not exceeding eye level, as it might become a hindrance while watching TV or conversing with guests.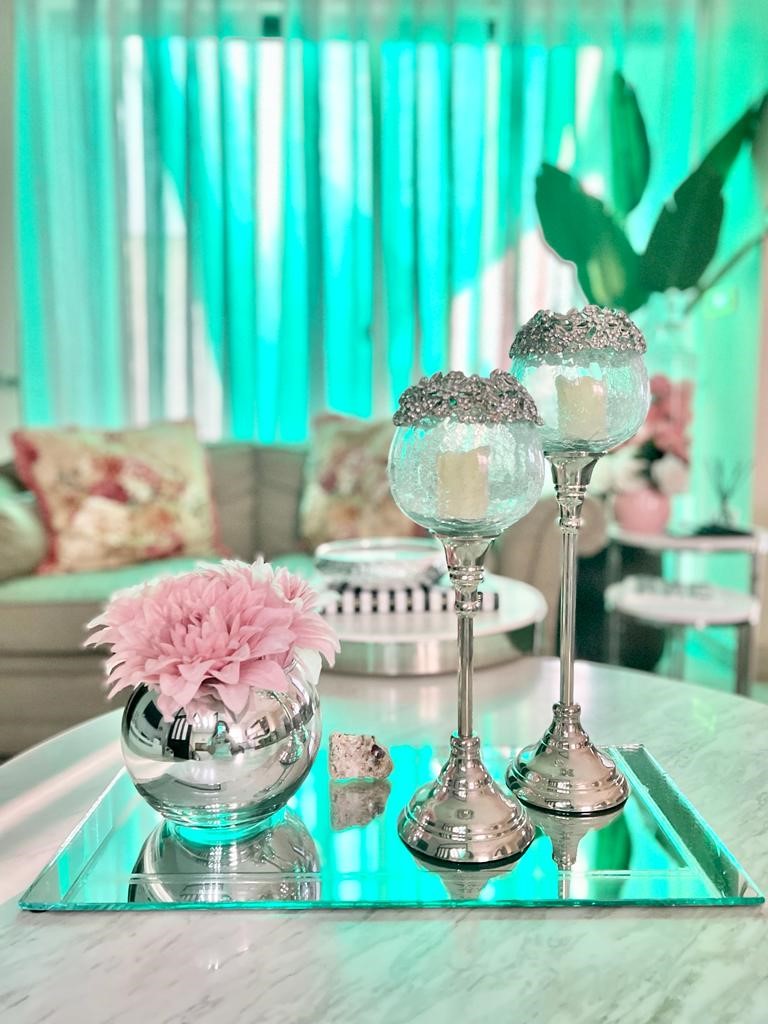 Create an ambiance:
Candles create an ambiance in your living room, where you unwind and relax after a long, busy day. Scented candles are a coffee table essential, so use them to uplift your mood and the overall appearance of your space.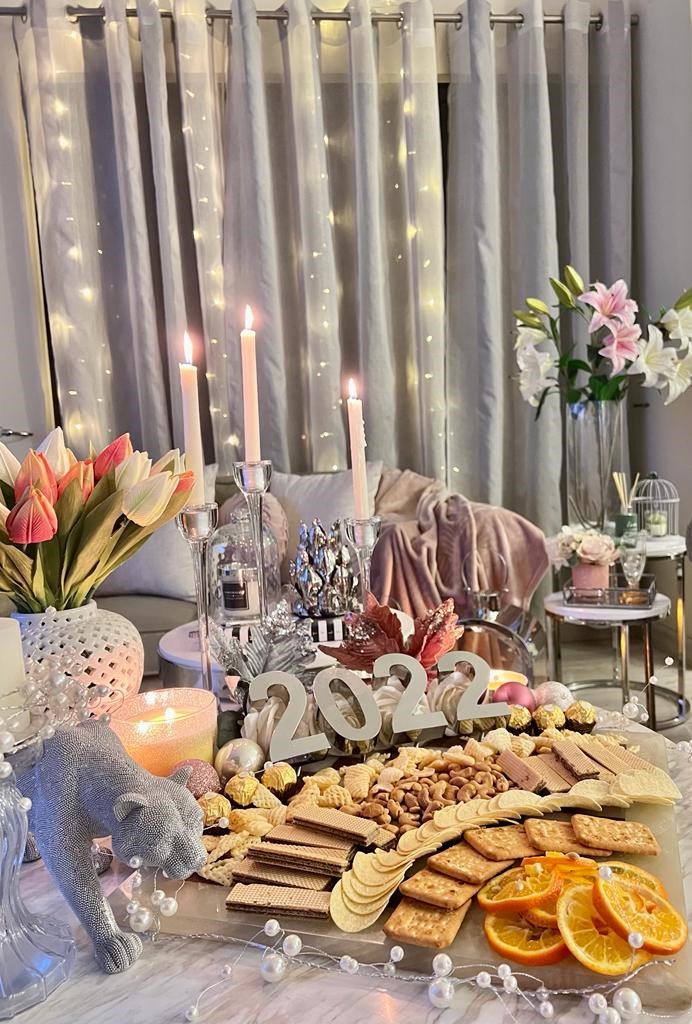 Get playful:
Be entertaining and give your guests something to break the ice when seated around the table. Use luxe-look board games like modern tic-tac-toe or a marble chess board on the coffee table for a conversation starter or to bring the whole family together for a fun evening.