Meet Sana Waqar; educator, mentor, mother, and entrepreneur. She's a one-woman army and the force behind the Lahore based bookclub, The Reading Nook.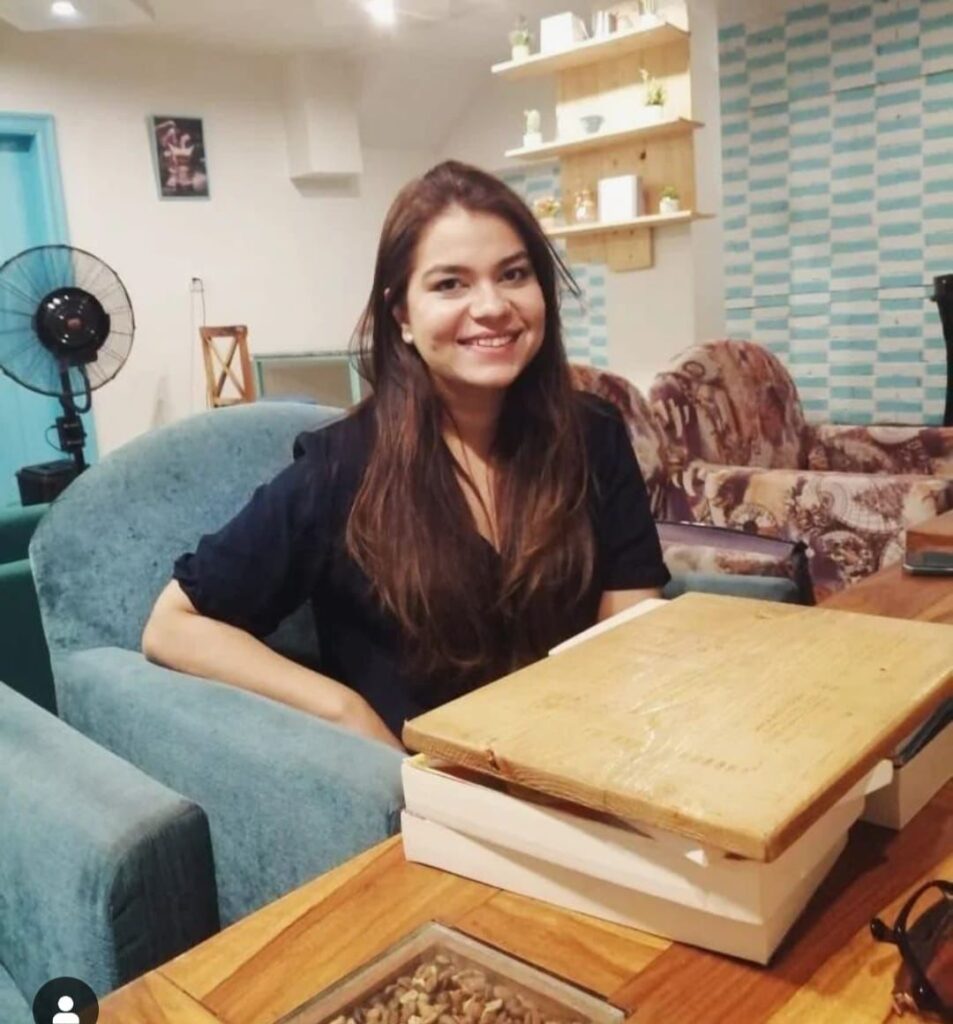 The Reading Nook is a Lahore-based readers club with one mission; to make reading cool again. It is a book club dedicated to fostering learning through literature and inculcating healthy reading habits across the spectrum. " I set out with a clear goal in my mind. In the first 5 years, I wanted to establish a community of readers that celebrates books.", says Sana. "Most people don't enjoy reading because it is not a communal affair – at least not in our part of the world. We don't celebrate books, we don't celebrate writing talent in our own country, and we don't have enough spaces where we can just learn without any targeted learning approaches. Our libraries are redundant, and we don't have enough opportunities to talk about the things that matter to us". It has been 5 years since The Reading Nook first took flight and there has been no stopping since then.
Today, The Reading Nook is a thriving space for readers, learners, writers, and thinkers. Sana hosts book clubs for children of all ages throughout the week where they can read, learn, discuss, and debate over issues that allow them to develop perspectives at a young age.
"Literature is a medium that has the ability to shape individual thinking processes. When children read, it builds their critical thinking, empathy, comprehension, compassion, and academic potential. We work on all these aspects in our book clubs to ensure learning is a two-way process and education is not just a percentage or grade on your child's report card. We value real learning to build a society that is civilized and educated in the true sense" says Sana.
She traces her love of books back to her childhood and having been a reader all her life, she understands the value of books in shaping young minds. Sana encourages parents to provide a variety of books for their children. She strongly believes that there is no child who isn't a reader, and she helps each child find the right book for them and gets them to read a variety of quality, contemporary literature that has the power to resonate with them.
Having been in the field for over 15 years now, she is confident that the only way forward for Pakistani education is through books. "Education today is very different from what it was 20 years ago. Our children are going to live in a hyper-mechanized world, a world we cannot possibly imagine today but one where humans will be working alongside humanoids, smart machines, and AI. Our education system can only prepare our children for the world of tomorrow by enabling independent thinking that rewards creativity and critical thought. Today, there is an increased emphasis on the importance of problem-solving, creative thinking, and individuality all of which comes with having grown up on a healthy dose of books to drive and stir your imagination".
According to Sana, reading is the only form of active learning that requires your child's mind to be actively engaged during leisure and helps limit screen time and other passive modes of entertainment. At The Reading Nook, each child is encouraged to think, interpret, and learn independently and parents swear that the book clubs have helped their children build a reading routine and display creative thinking at school. Children look forward to their weekly meet-ups where they often come dressed up, ready to engage, learn, and create things that take their learning to the next level, but that isn't where it ends. In addition to hosting book clubs for kids, Sana also organizes book clubs and learning spaces for adults. Her book club thrives on reader participation and through the years she has hosted and interviewed global best-selling authors like Marian Keyes, Susan Abulhawa, Alka Joshi, Ashley Audrain, Zanib Mian, Sairish Hussain along with many other local authors. She believes in the power of the pen to change the world, one mind at a time.
She regularly hosts book parties, launches, and panel discussions for adults which have become free spaces for learning and discussion, all fueled by literature. Their last book on Mindful Parenting also served as a launch vehicle for life coach Iram Binte Safiya's debut book, No One Taught Me This. The book spoke about the importance of a Taqwa mindset and mindfulness in living a happy life.
With hundreds of readers strong, The Reading Nook is a book club that only wants to grow bigger. They want to meet more people, read more books, and learn more about the world and the many ways in which they can contribute towards wellbeing. Sana is determined to make reading an enjoyable, communal experience and to expand her community of readers to educate, enlighten, and enrich lives.