On Google's hum to search top songs list, "Pasoori" has surpassed hugely successful bands like BTS, Imagine Dragons, and the Backstreet Boys. This year, Google released lists of the top trends. Next on the list were "Butter," "Chaand Baaliyan," and "Heat Waves."
Pasoori also made it to the list of most searched songs, ranking second after the Indonesian pop song 'Tak Ingin Usai' by Keisya Levronka.
Coke Studio producer Xulfi celebrated the accomplishment on Instagram. "Can't thank the universe enough. Just can't. And can't thank all of you, the people, enough too," he wrote. "Thank you all from the bottom of my heart for giving us your love, your attention, and your kindness that made our, your Coke Studio's 'Pasoori' the most Googled song in the world in 2022."
Commenting on the songs 'Pasoori' overtook, he said, "Surreal knowing that BTS is second in the list. It's a music act we researched before the season. And then Imagine Dragons, one of my favourite music acts, is on the list too. Just unbelievable. Congratulations team."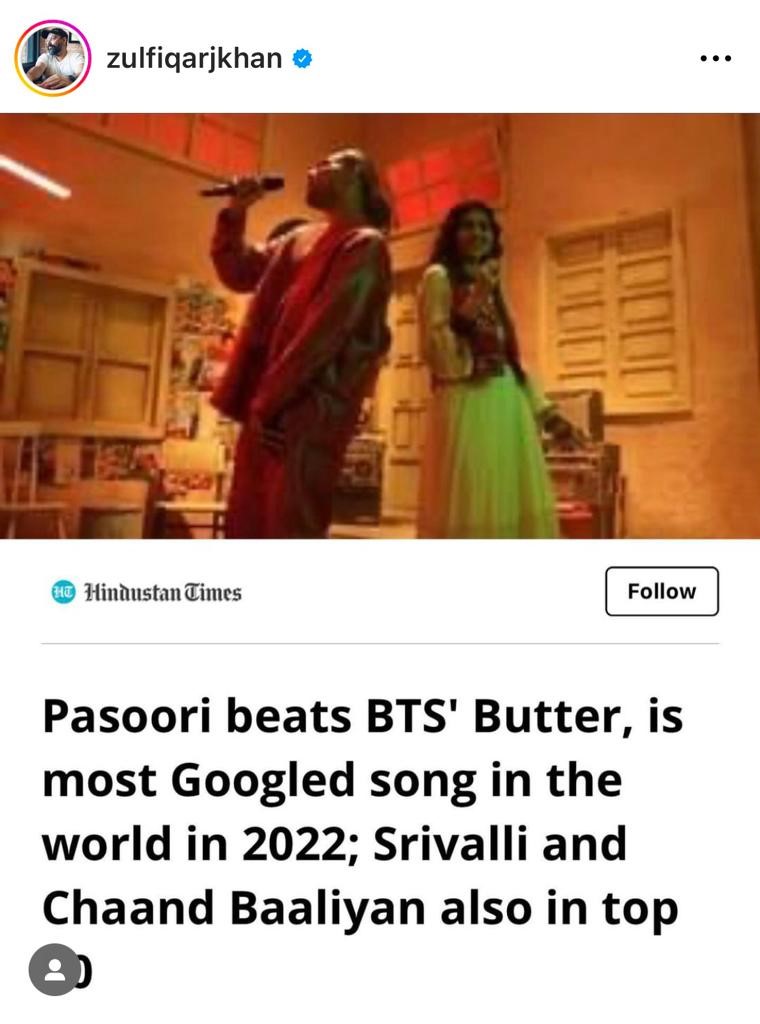 Abdullah Siddiqui, an associate producer for Coke Studio season 14, also expressed his appreciation for the success of the hit song.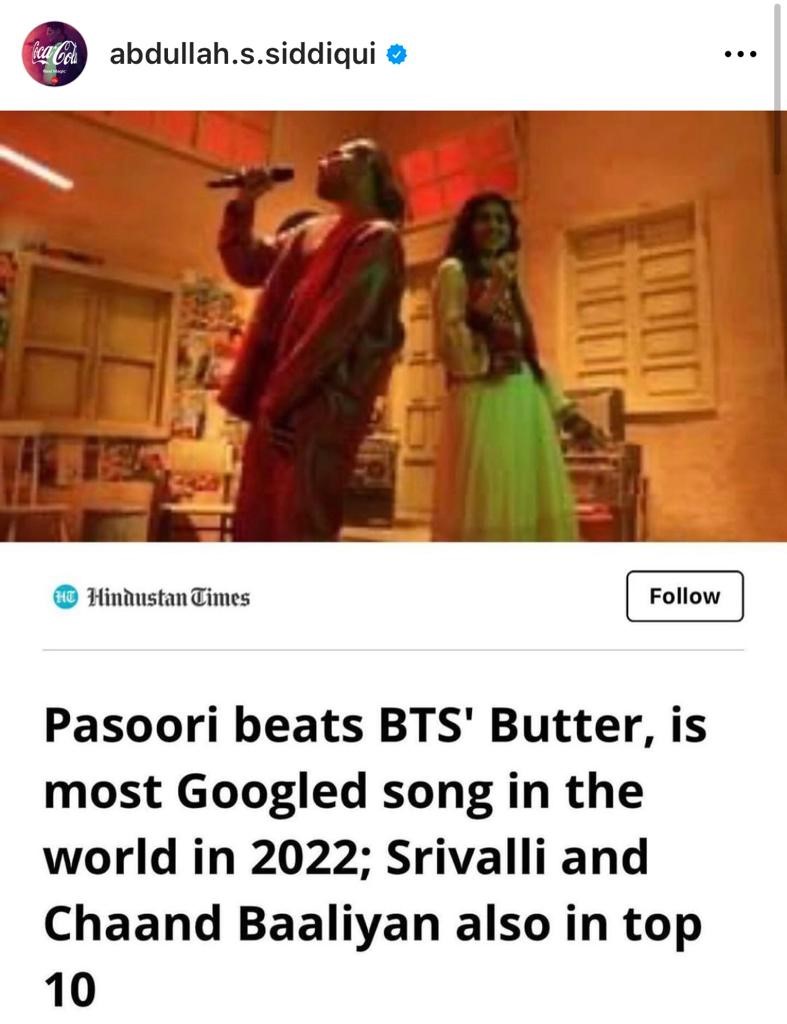 Singers of "Pasoori," Ali Sethi and Shae Gill, also announced the news on Instagram. So grateful, Shae Gill commented.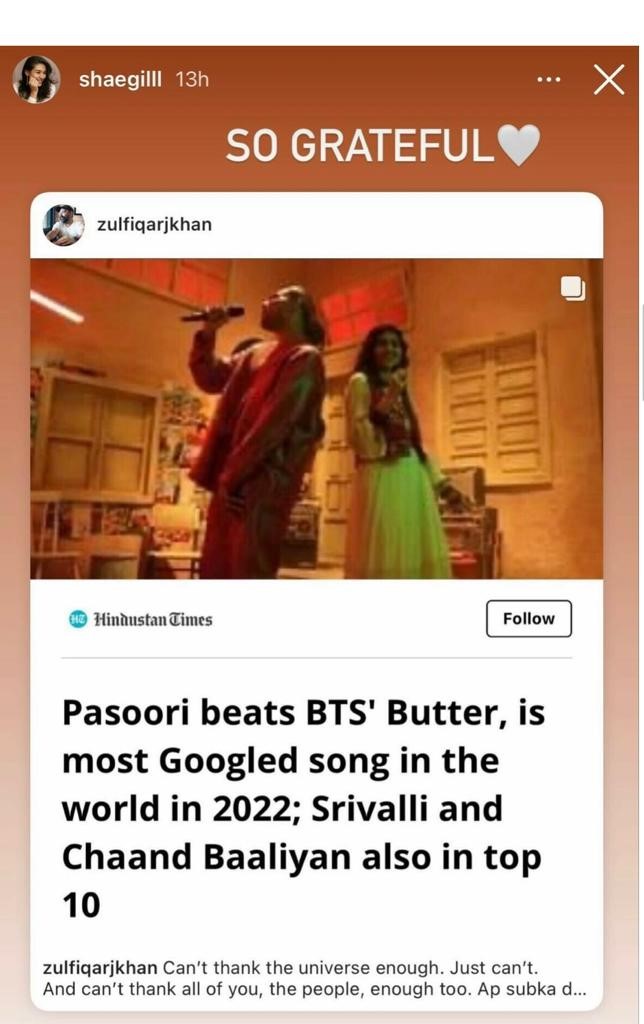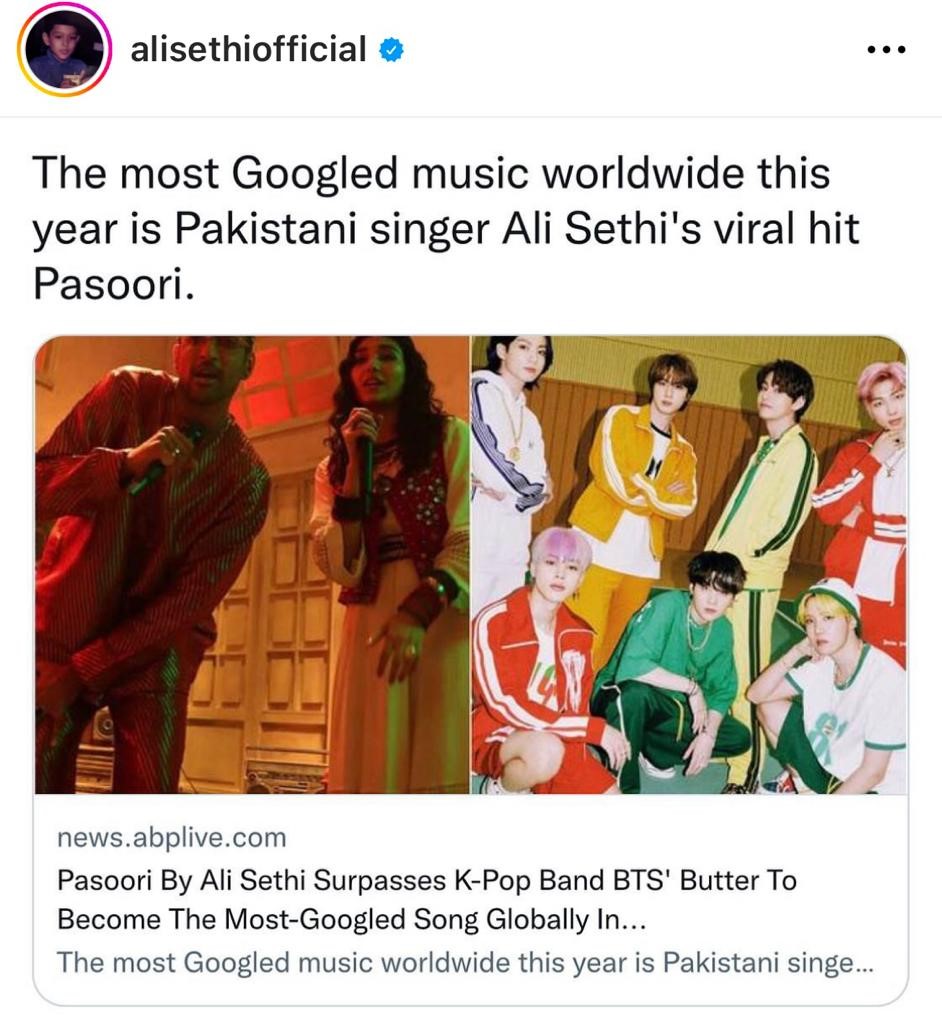 The song "Pasoori" was released in February and became a fan favourite right away. Its popularity has since expanded outside of Pakistan as well. It is well-liked in India, has a Coke Studio Africa remix collaboration with Nigerian Afrobeats, and presently has 457 million YouTube views. It even appeared in Ms. Marvel and rose to the international music charts.