Skirts are regarded as women's fashion items, whether they are long, short, straight, pleated, or flared. Skirts have been around since prehistoric times. In all ancient cultures, they served as the norm for both men's and women's attire. The cassock, kilt, and lungi/dhoti that men have worn in the past are not considered skirts in the traditional sense; rather, they are worn as cultural and vocational garments. We adore our celebrity men wearing skirts, despite the fact that it's a risky fashion move! What's not to love about guys rocking skirts? It takes a lot of confidence to pull off such a daring look.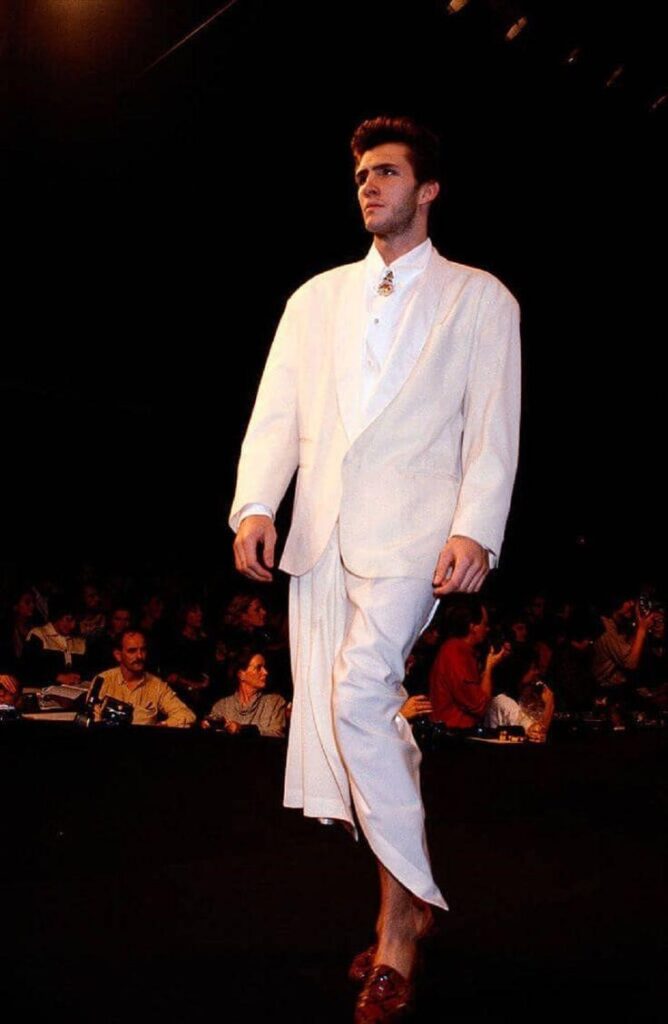 In 2023, men wearing skirts will be the biggest fashion trend. It has always been exciting to see men's fashion, and this year has shown that everything is possible. Gender-neutral trends have been observed in recent fashion shows. In 1985, Jean Paul Gaultier was recognised as the first fashion designer to present skirts for men on the runways. Men's skirts have been featured on numerous fashion shows in recent seasons, including those for Thom Browne, Off-White, LV, and many others.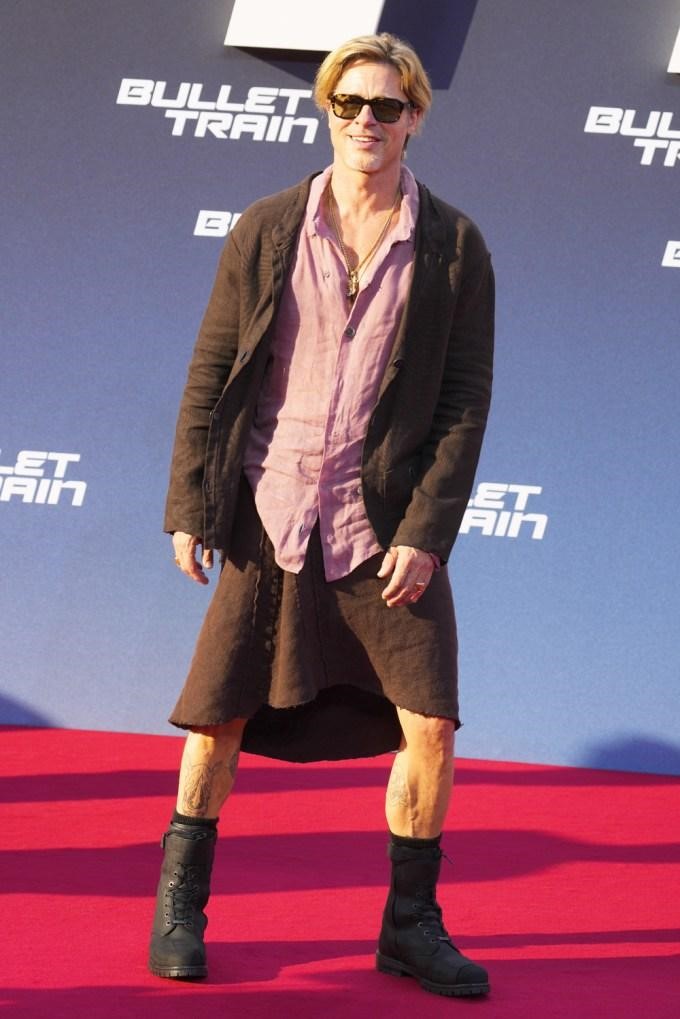 Remember how Brad Pitt made news when he showed up on the red carpet for the Berlin premiere of Bullet Train wearing a brown skirt with a raw hem. This trend is sweeping the fashion industry despite the audience's mixed reactions to it; some seem to love it completely while others seem to hate it completely.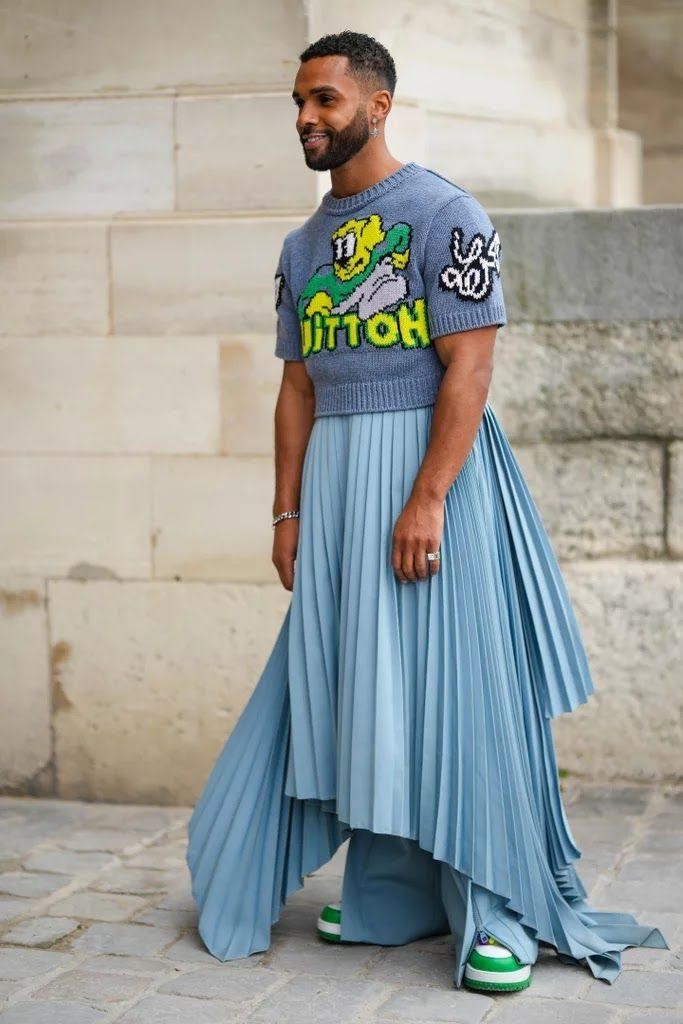 The 'Emily in Paris' star Lucien Laviscount arrived at the Louis Vuitton show wearing a sky-blue short-sleeved sweater paired with a blue pleated skirt with an asymmetric hem worn over zip-fronted wide-leg trousers.
There have been several occasions where male celebrities have dared to wear skirts and fully own the look. Here are a few of our favourite male celebrities sporting skirts with full confidence.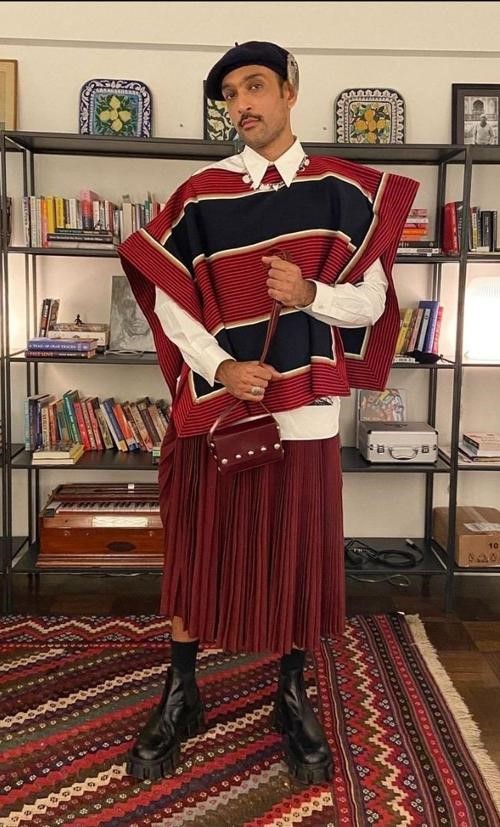 "Pasoori" singer Ali Sethi made a fashion statement in a quirky red skirt for his TIME100 Next Gala appearance.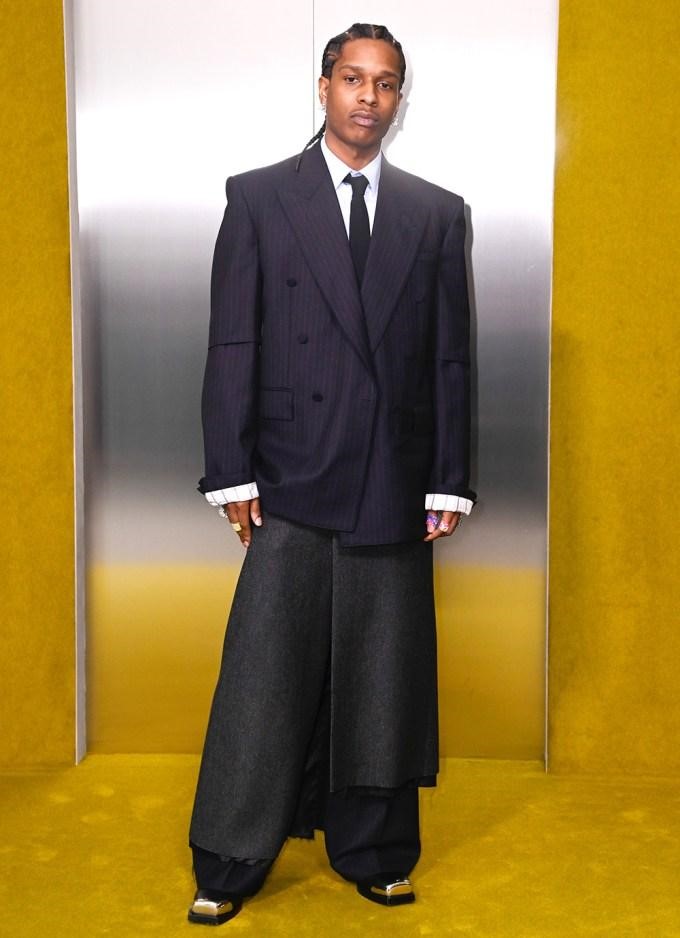 A$AP Rocky At Milan Fashion Week 2023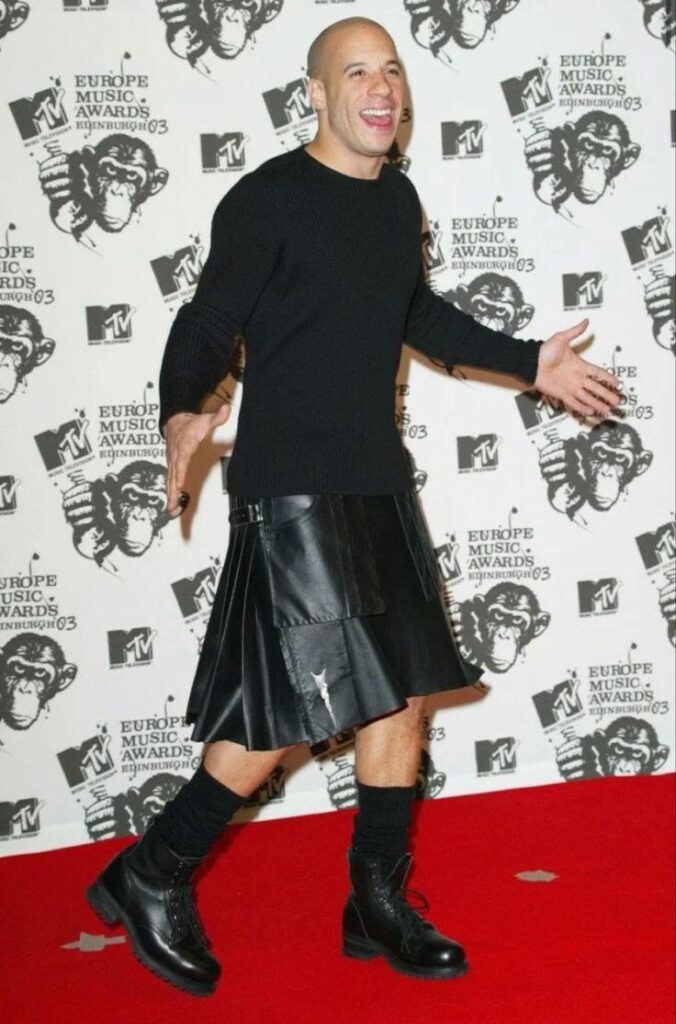 Vin Diesel wore a leather skirt to the MTV Europe Music Awards in 2003.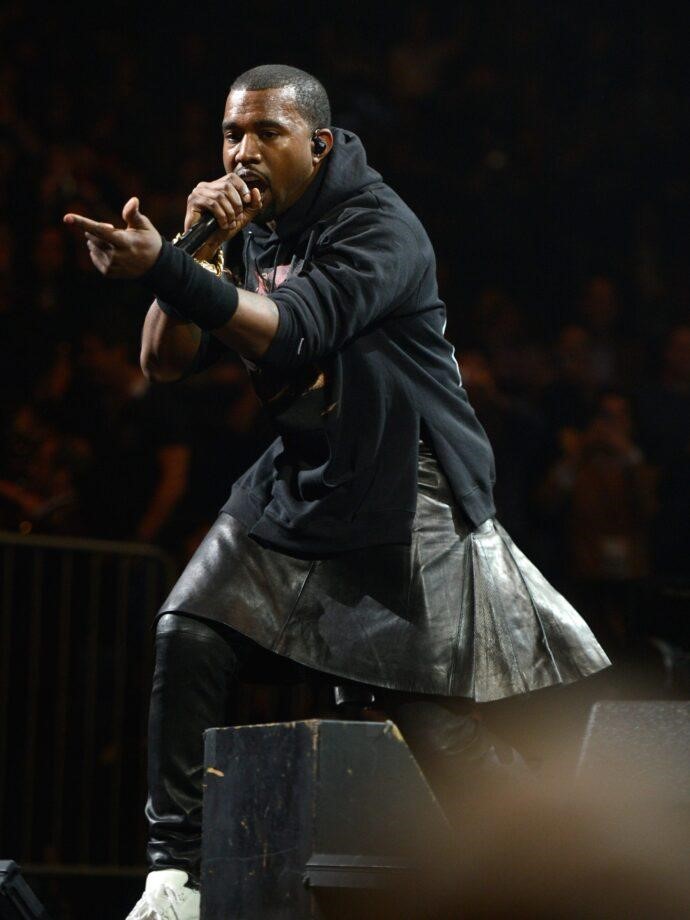 Knaye West made headlines when he walked out on stage wearing a leather skirt during a Watch the Throne performance.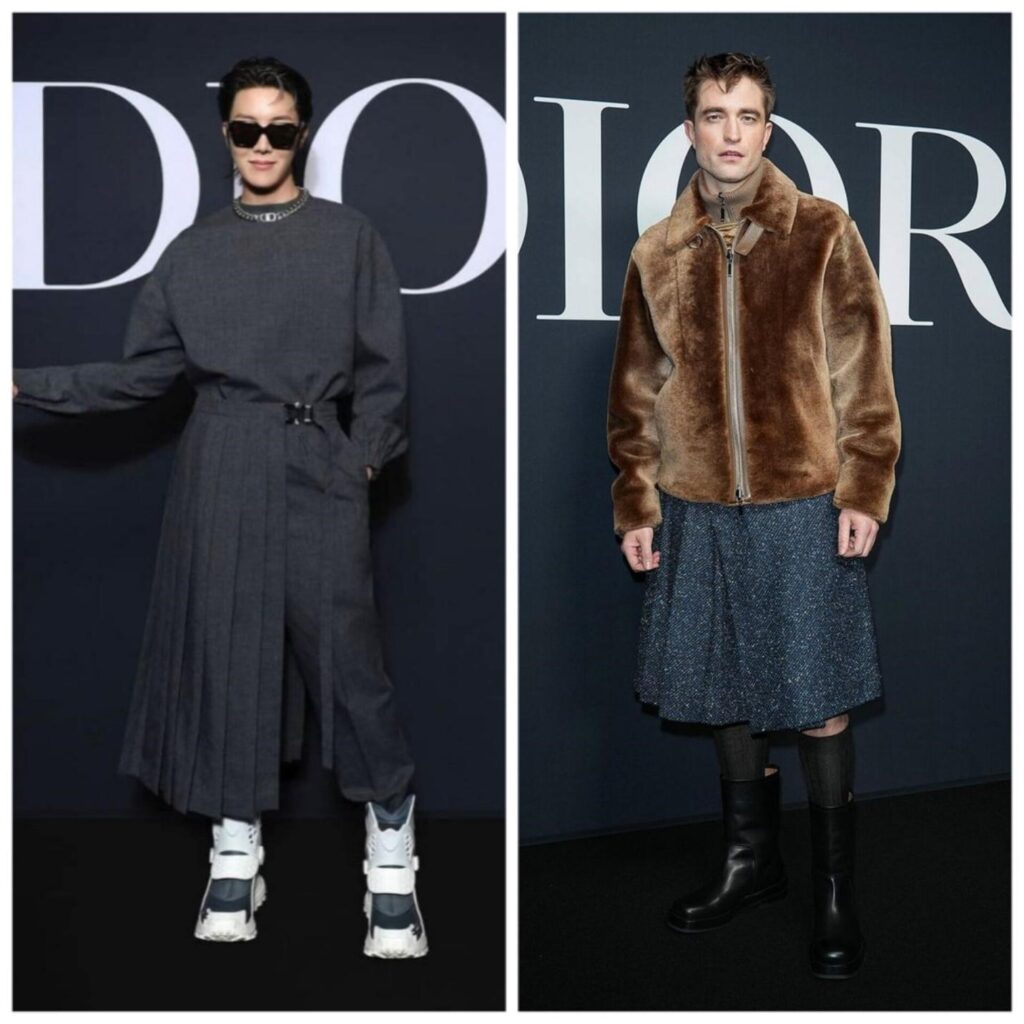 At the Dior Homme Fall 2023 Menswear Show, J-Hope and Robert Pattinson both wore skirts.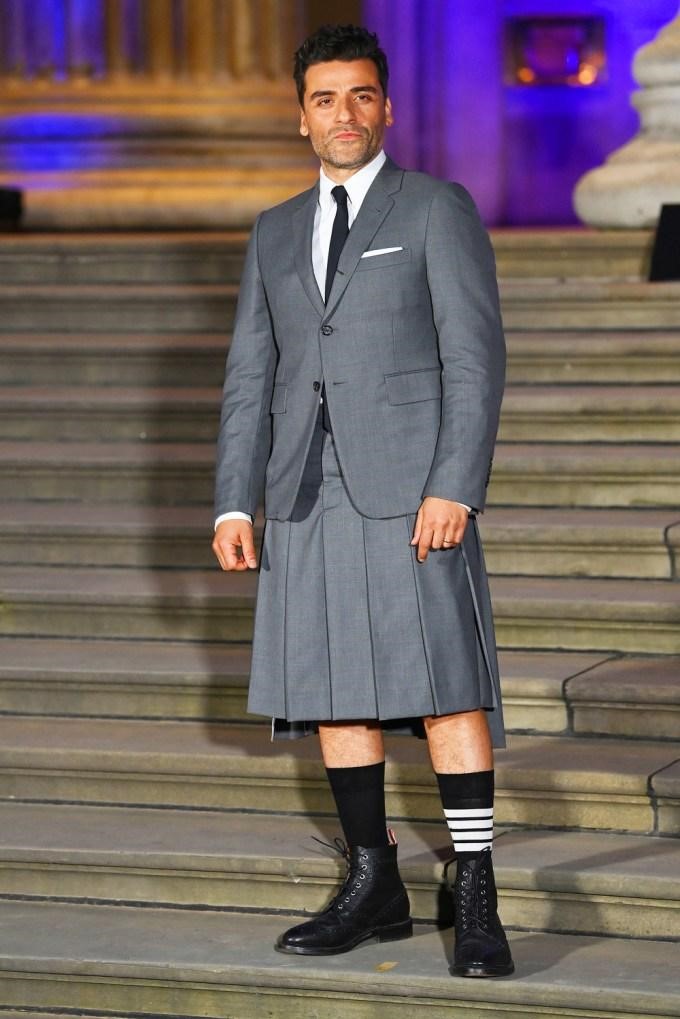 Oscar Isaac looks incredible in a grey pleated Thom Browne skirt at the London premiere of 'Moon Knight' in 2022.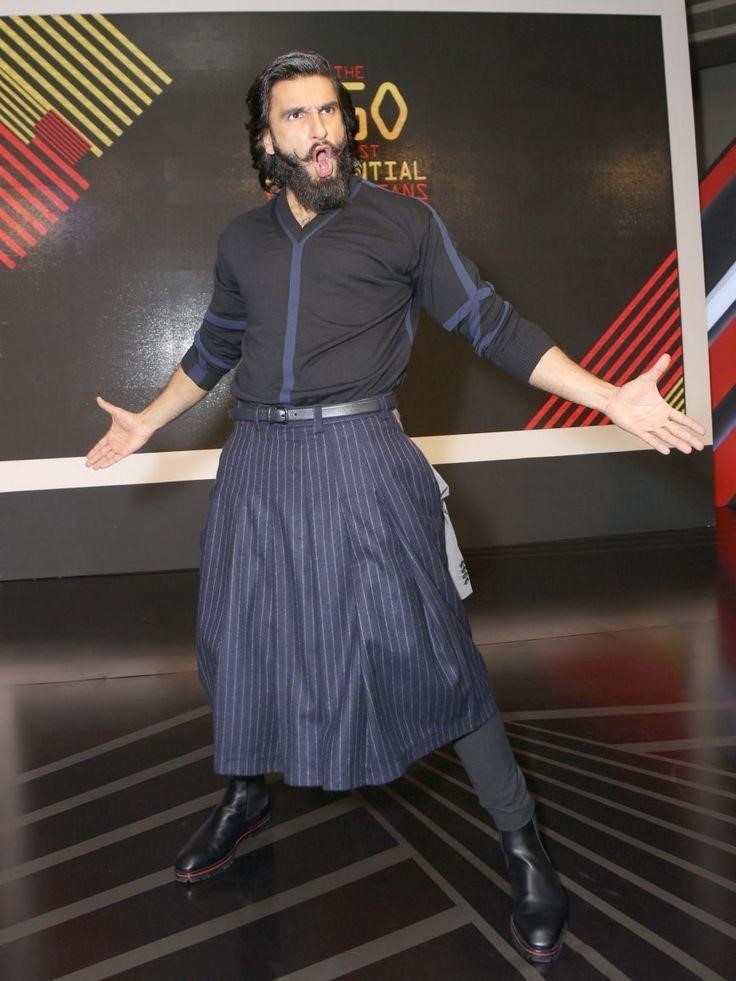 Who can forget Ranveer Singh when it comes to men making daring fashion choices?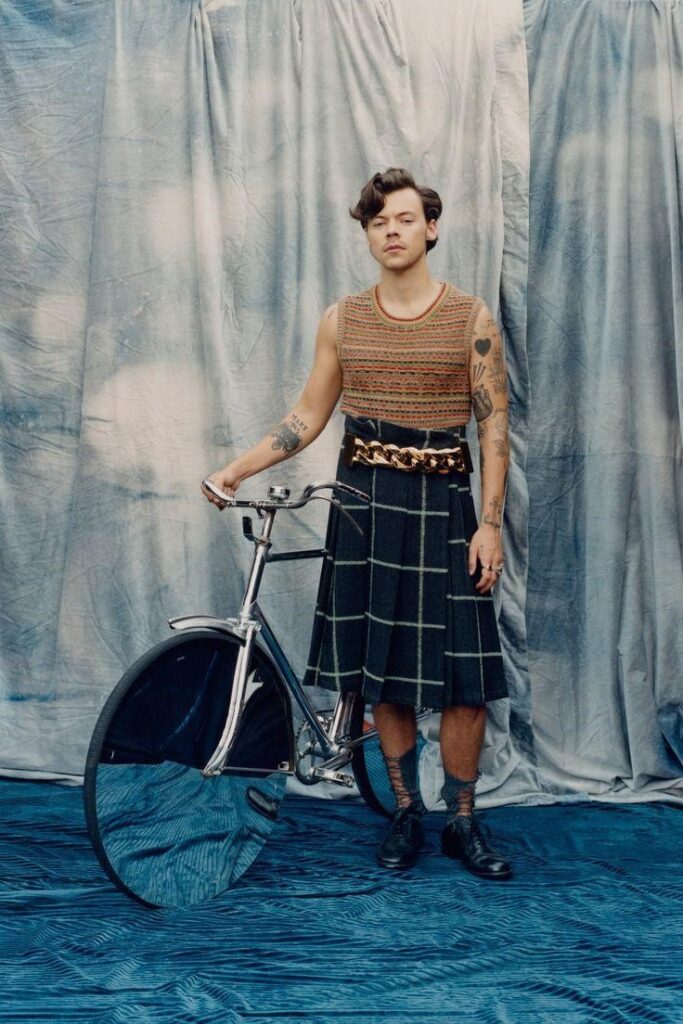 For a magazine cover shoot, Harry Styles also wore a skirt.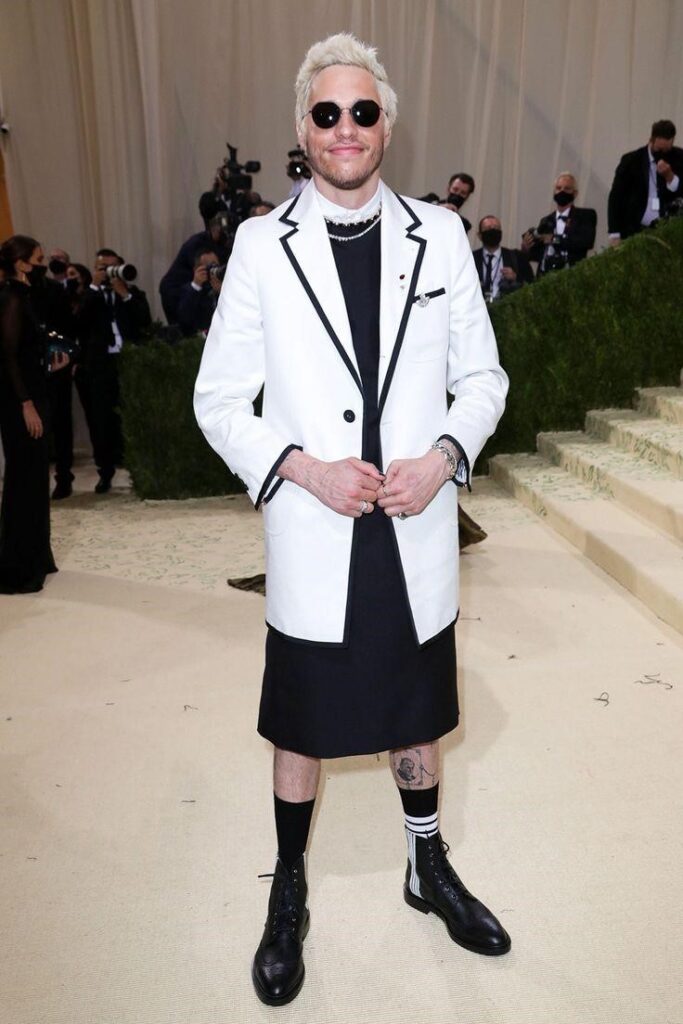 In 2021, Pete Davidson wore a skirt to the Met Gala.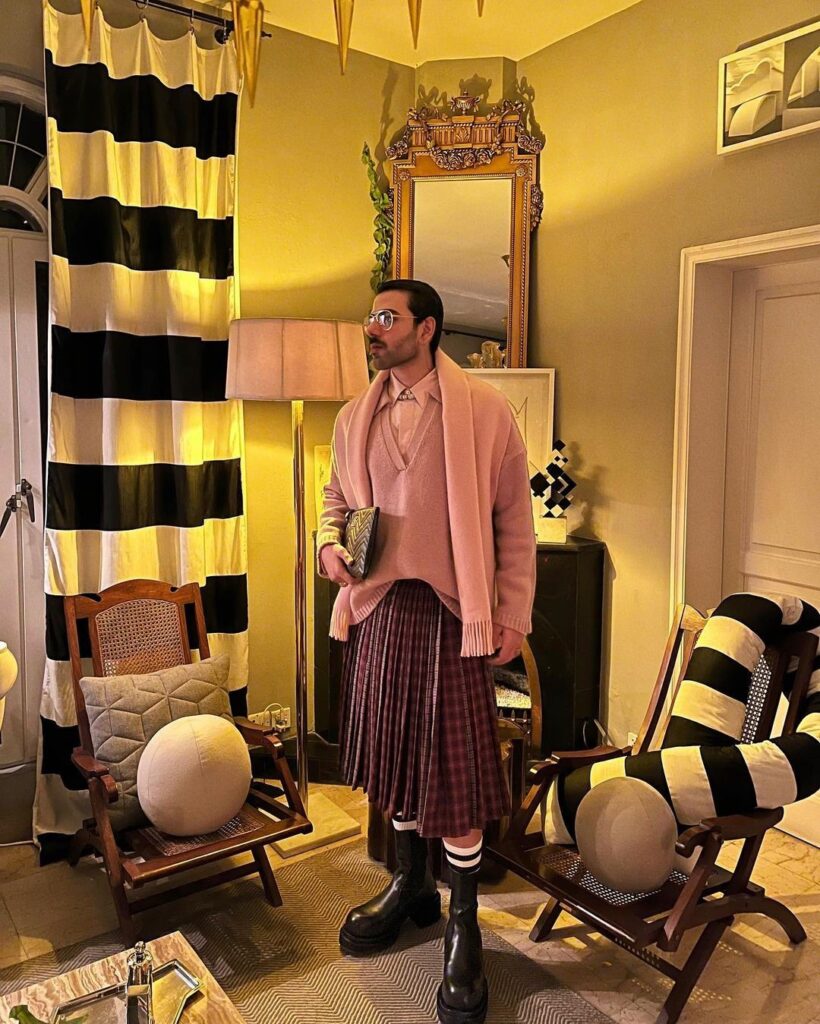 Hussain Rehar is a well-known fashion designer who also has a distinctive sense of style. He was also seen wearing a skirt with a pink sweater, and we adore it!