Body diversity is a major problem in the fashion business, especially when it comes to providing options for plus-sized people or having plus-size models walk the runways. One of its shortcomings is the lack of representation for various body types. The fashion industry is notorious for not being representative or inclusive of those who aren't skinny or who do not fit the mainstream beauty standard. The Pakistani fashion industry is progressively taking baby steps to embrace a more inclusive and diversified definition of beauty and style. There has recently been a shift in the clothing sector, with a few major labels running advertising using plus-size models. But most fashion designers are still apprehensive about including plus-size models in their advertising campaigns.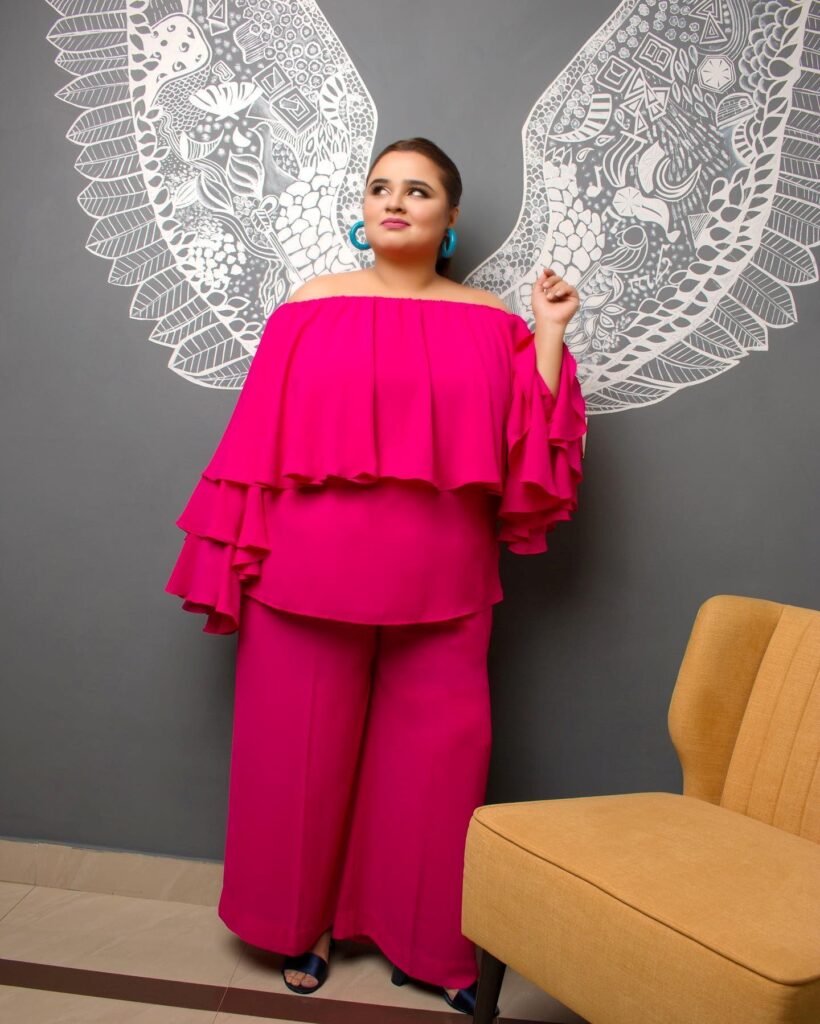 Photo: Faiza Saleem/ Lulusar / Facebook
Firstly, it's a common misunderstanding that plus-sized modelling promotes obesity. Plus-sized models are those who portray an average body type in society. They models show that modelling is more than just good looks; it's also about your ability to project confidence and how well you can present yourself.
The word "plus-size" is used to describe models larger than size 12. However, people think that those who are larger than size 12 aren't normal-sized; rather, they are extra-large. It's interesting to note that the CDC reports that adult women aged 20 and above have average height, weight, and waist measurements that fall between a size 18 and 20.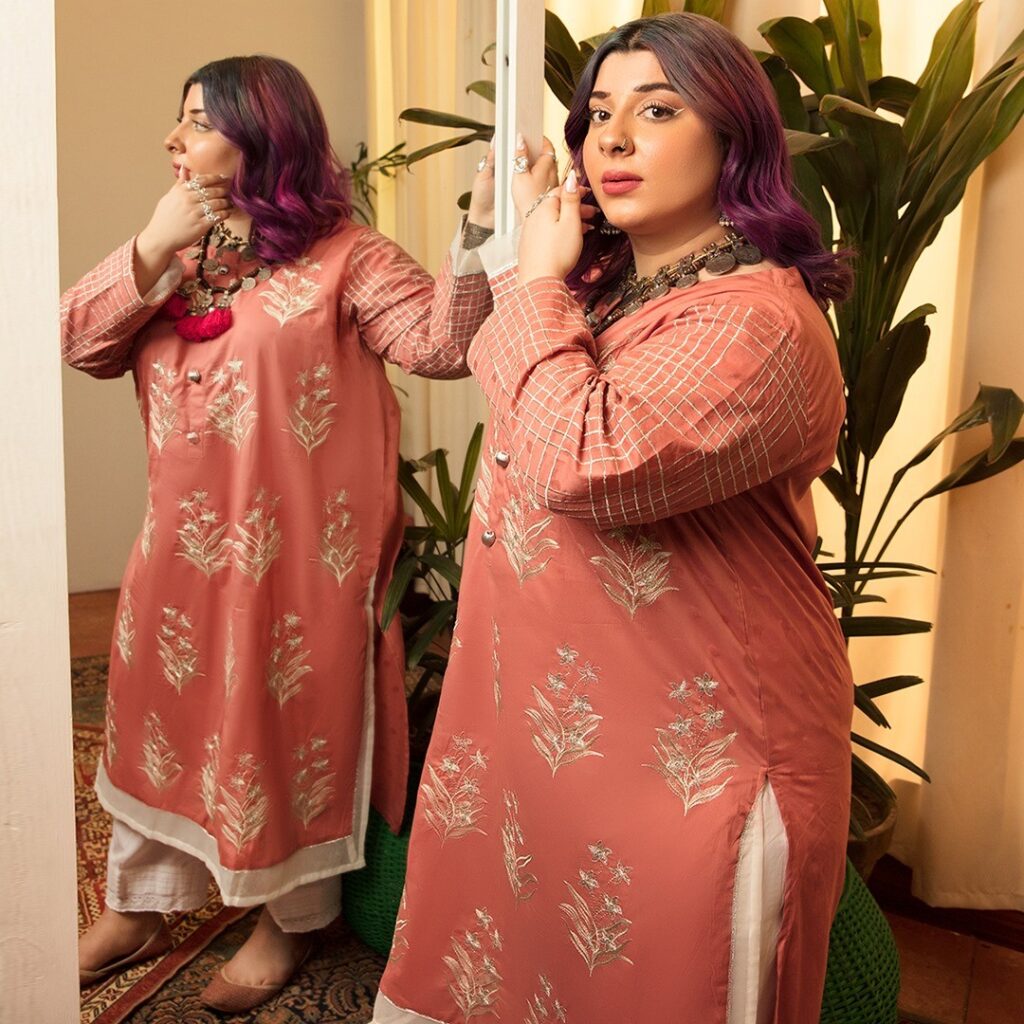 Photo: Khaadi / Facebook
Curvy women cannot meet the ideal beauty standards set by the industry. These false notions of beauty standards send the impression that women must look a specific way to be considered beautiful or even appealing, rather than sending an important message about body positivity. If being skinny is normal, then being curvy must also be. The sizing is another major problem; although certain companies claim to be size inclusive, the largest sizes they currently offer are size 12. 
Curvy women have few clothing choices, and size is highly limited. In addition, the sizes are shrinking day by day. They lack styling expertise because there aren't enough plus size models for them to get fashion ideas from. By extending sizing, everyone—regardless of size—could take advantage of well-made designer items that boost their self-confidence.
Photo: Risham Khan/ Zainab Salam Studio/ Instagram
Yes, designers like as Kamiar Rokni, Hussain Rehar, and Zainab Salman have recently included one plus size model in their campaigns. Plus size models are also included in the campaigns of other fashion labels such as Khaadi, Gul Ahmed, and Lulusar. It's unfortunate that these efforts—while admirable—are insufficient. No one should be given a small selection of clothing alternatives because there aren't enough sizes to fit them. The fashion business is a significant contributor to representation in our media, which is essential. People begin to doubt their value in society when they aren't treated equally or fairly. People may feel that they don't belong among their peers because of this feeling of outcasting.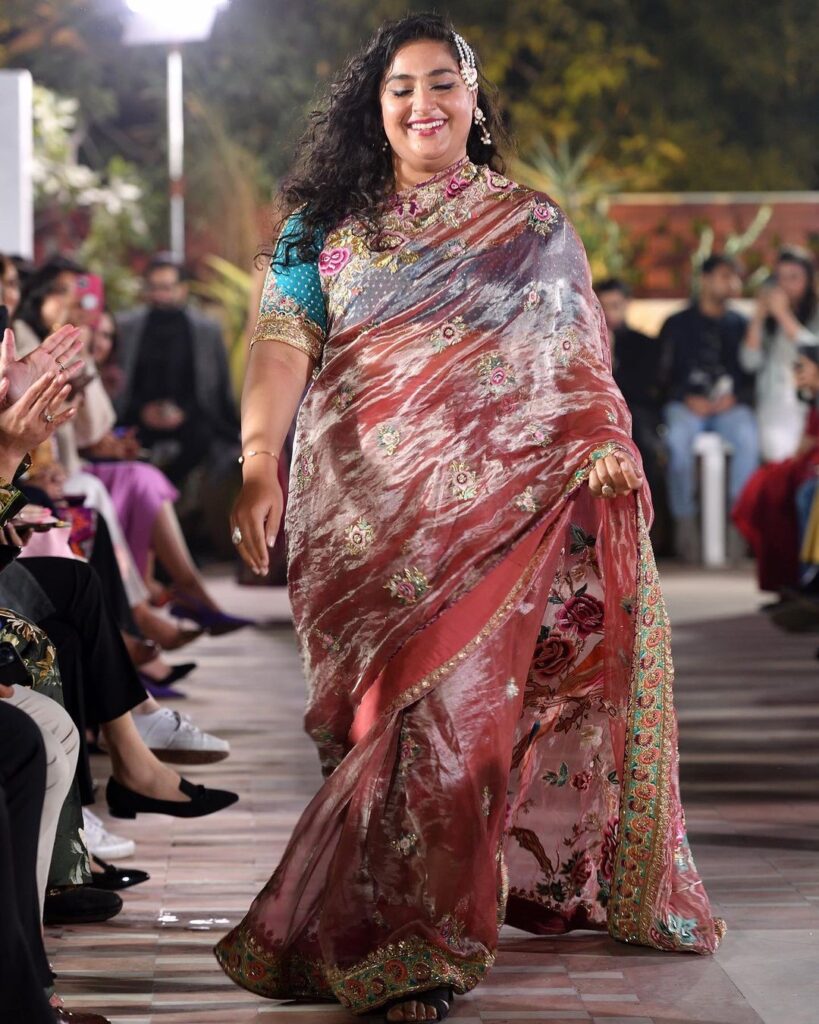 Photo: Sabah Malik Khan/ Kamiar Rokni/ Instagram
The other side of the story is that not only the designers, but also the audience, is not ready for the plus-size models. They don't acknowledge them.Plus size models are still chastised for appearing on high fashion runways. To disseminate the idea that all bodies are attractive and that we should welcome them all, there is still more work to be done.
The fashion industry should take more initiatives to promote body positivity, and plus size models should be used in every campaign just like any other female of a regular size. This would make the ad stand out and shatter stereotypes.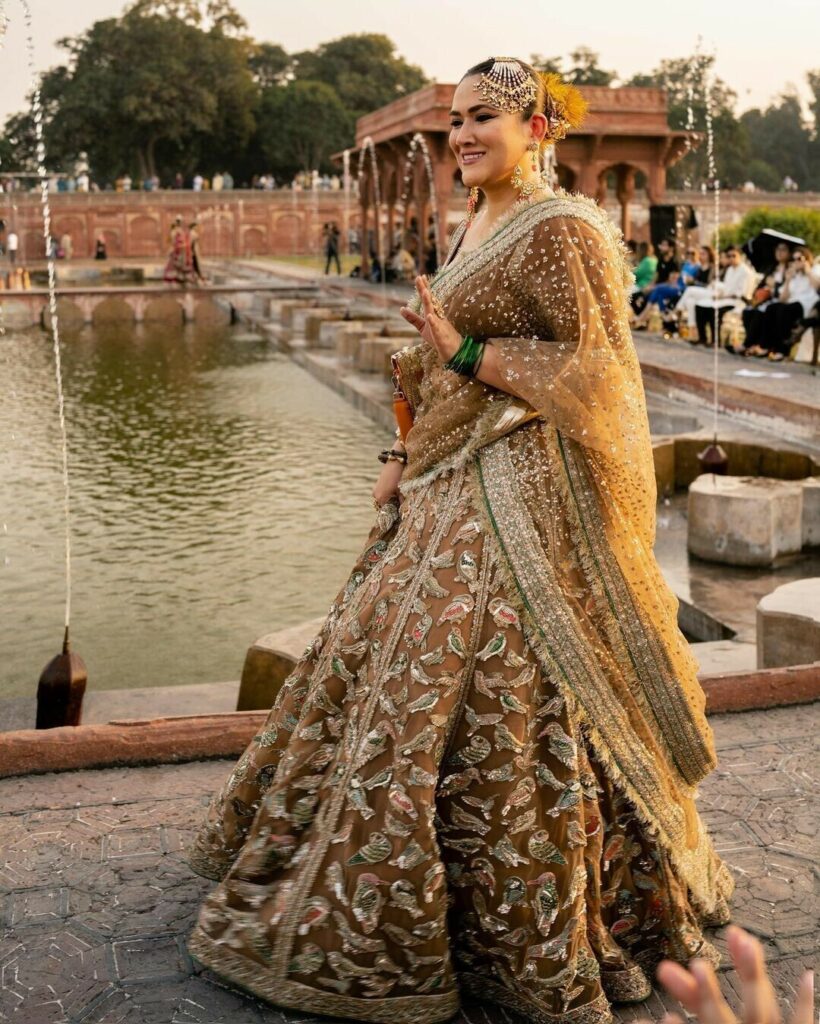 Photo: Ayesha Fazli/ Hussain Rehar Instagram
The key is repetition, and designers should be more willing to include plus-size girls in their campaigns. When plus-size models start to appear in every advertising, I think people will start to accept the idea that all women are attractive regardless of their weight, skin tone, or height. We may not need terminology like plus-size or size-inclusive in a few years when the industry has advanced even farther. Change is coming because we are evolving as a community. Therefore, keep on because both fashion and size are growing in our society.
Here are a few plus-sized models that we've seen walking on international runways. We hope to see more plus-sized women in Pakistani fashion shows.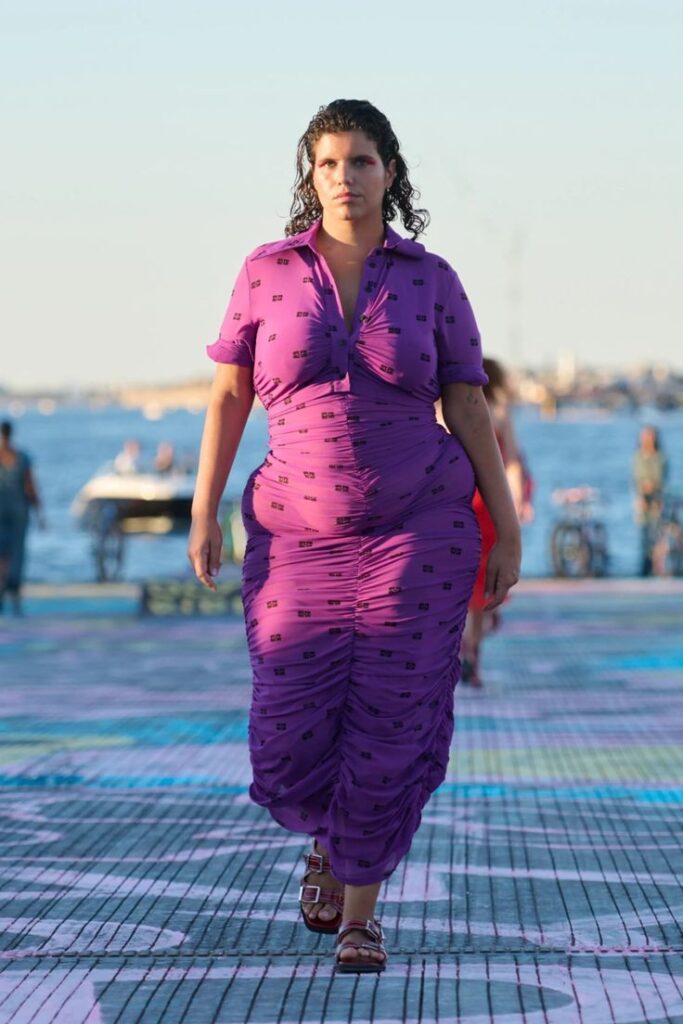 Ganni Copenhagen Spring 2023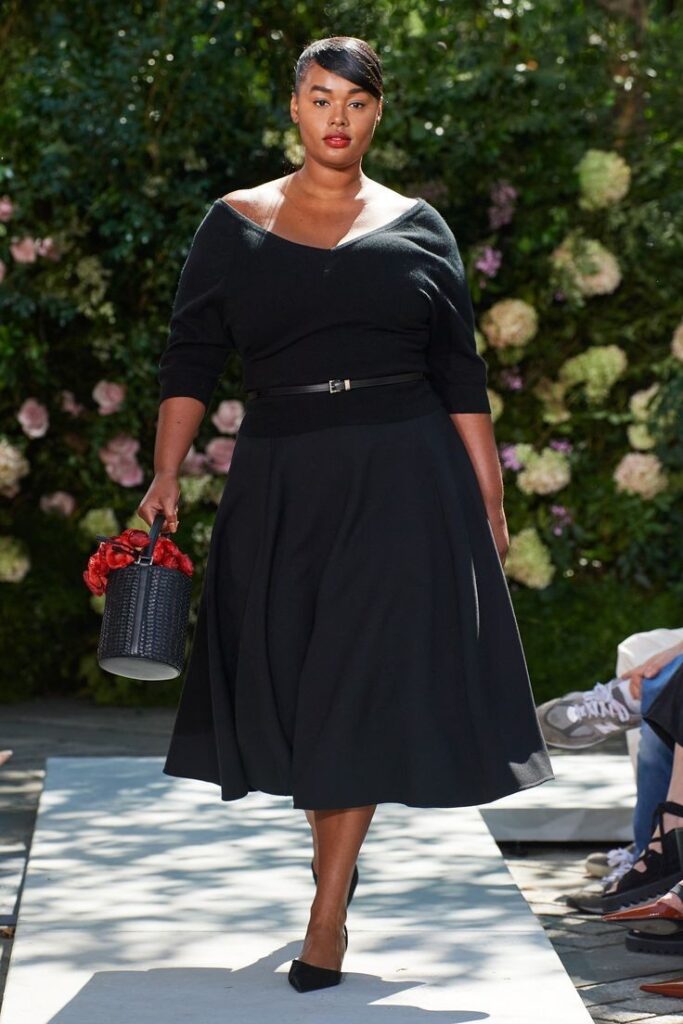 Michael Kors Spring 2022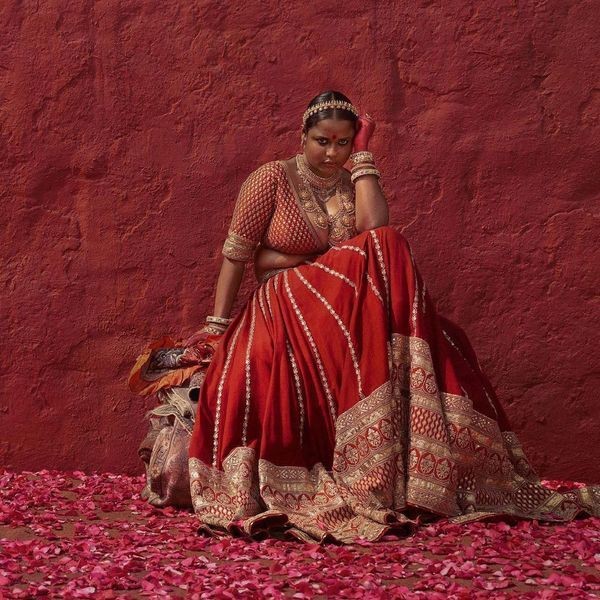 Sabyasachi Heritage Bridal 2023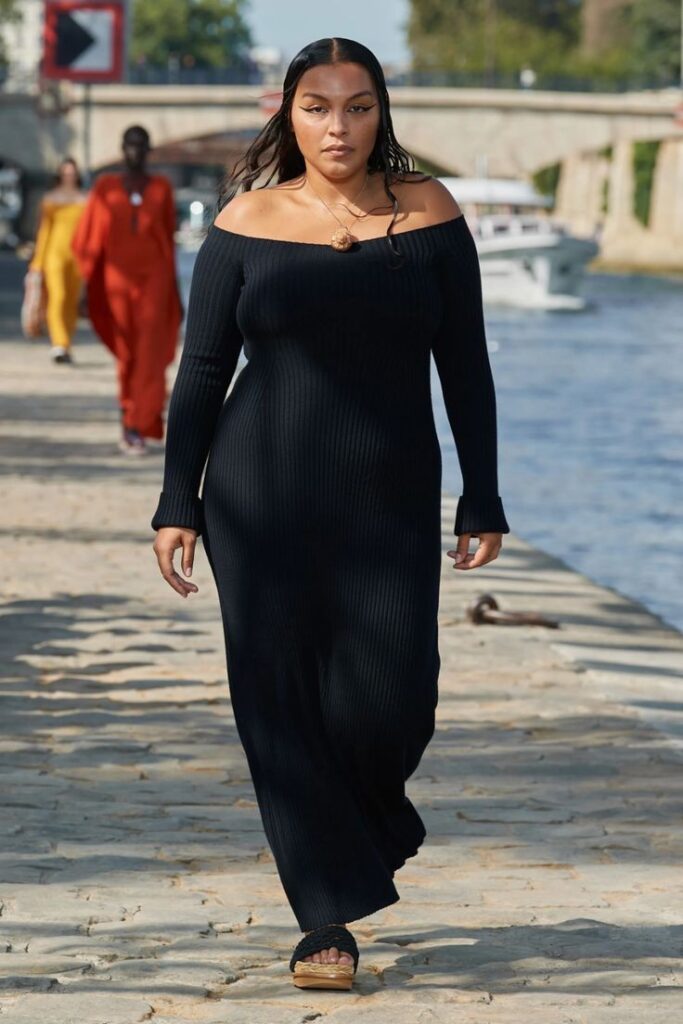 Chloé Spring 2022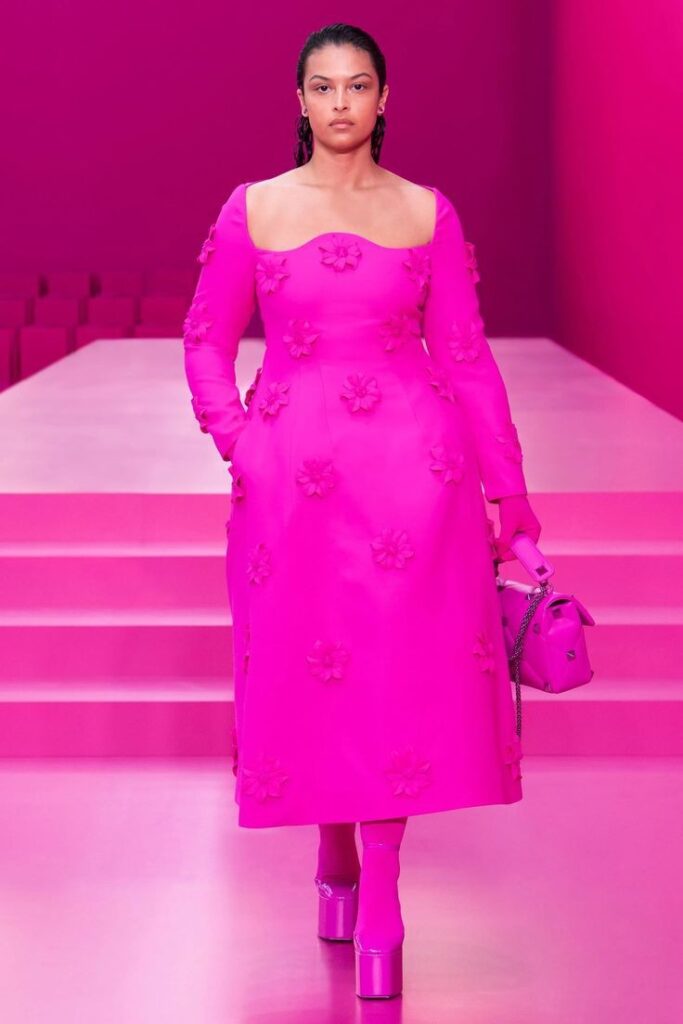 Valentino Fall 2022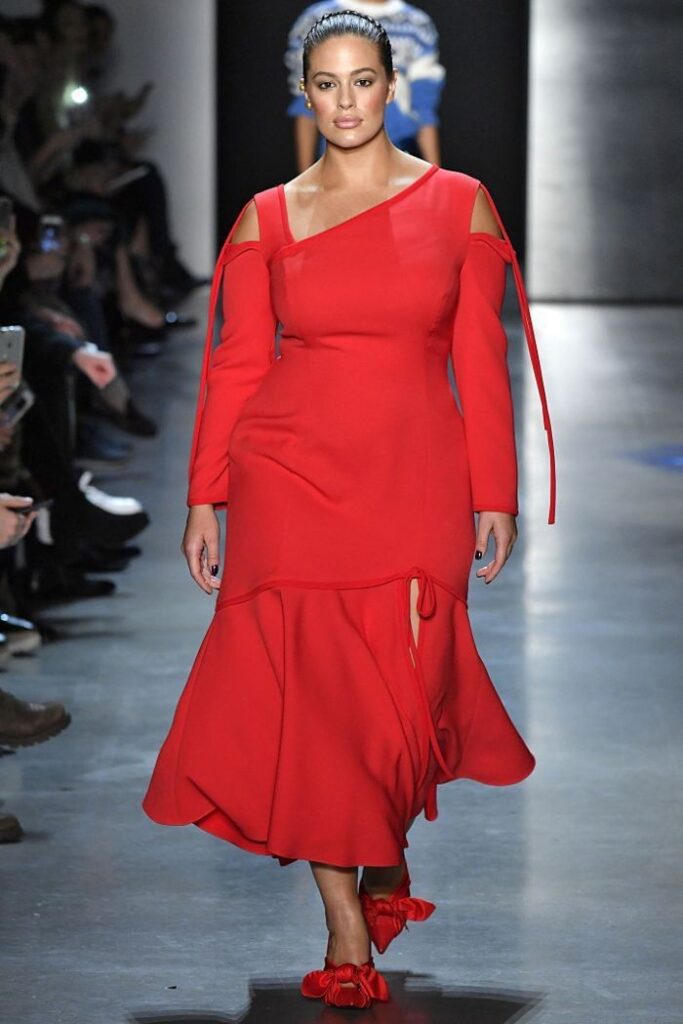 Prabal Gurung 2018