"I have enough outfits to wear this season!" said no woman ever! From work meetings to winter soirées with friends and family, our social calendars are full this winter and we are constantly on the lookout for the perfect ensembles to adorn.
Don't fret because the right time to upgrade your winter wardrobe is here!
GulAhmed's all-new Unstitched Winter Collection is now available at steeping low prices. Thanks to the FLAT 30% off price slash, you will not have to worry about the trickiest question of them all:
"What am I going to wear?'
Not only does this collection include fabrics like Khaddar, Linen, Karandi, Viscose, and Jacquard, but also a multitude of patterns, colors, and designs. All available in one, two, and three-piece suits; the all-new Unstitched Collection has the looks to match every mood of yours this season!
GulAhmed Winter Unstitched Sale Collection offers an impressive assortment of floral and geometric prints over a wide variety of premium quality fabric choices. You'll be ready for all your wintertime activities this season with three-piece and two-piece unstitched khaddar and linen outfits.
Here are some of the latest trends we spotted in this coveted collection!
Single Print florals:
Matching separates have been getting popular for quite some time now but the lovely florals we spotted in the one-piece Winter Unstitched sale are truly phenomenal and versatile. The hottest trend this season has been focusing on the renewal of classical prints and it only seems natural that florals have taken prime position in this year's Winter Unstitched Collection.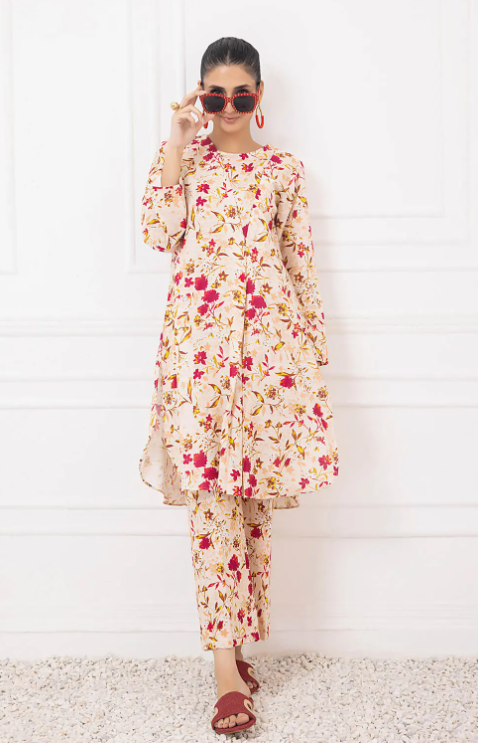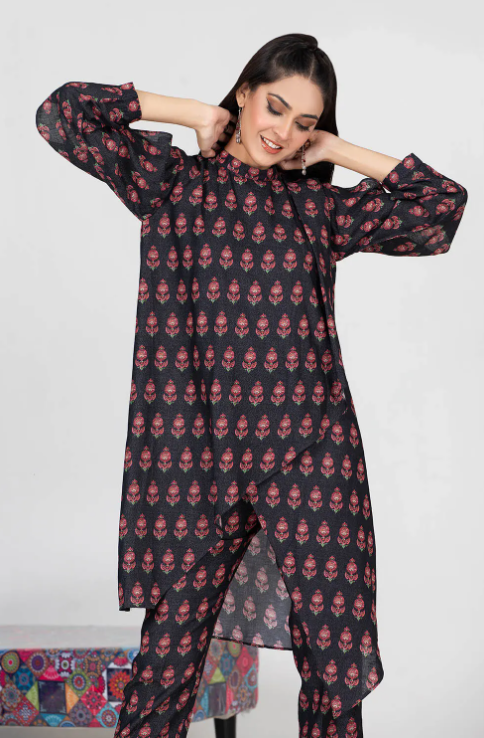 Bold Prints:
2022 is the year of change, it's all about standing up for oneself and making bold choices, and if you are anything like us, that you also enjoy making a statement with your choice of cuts, colors, and prints GulAhmed has just the right thing in store for you!. Luckily for us all, the sale on Winter Unstitched suits includes some of the most exceptional and note-worthy, modern prints that will surely turn heads wherever you go!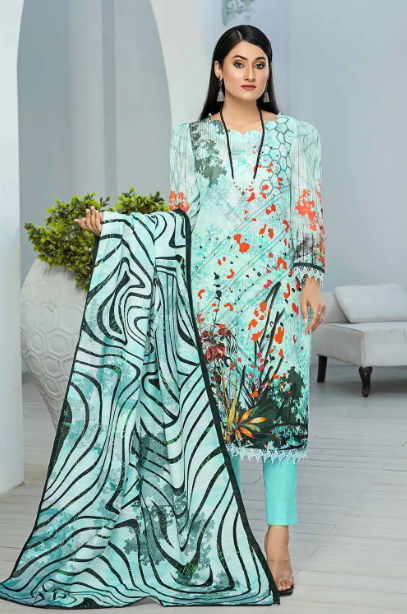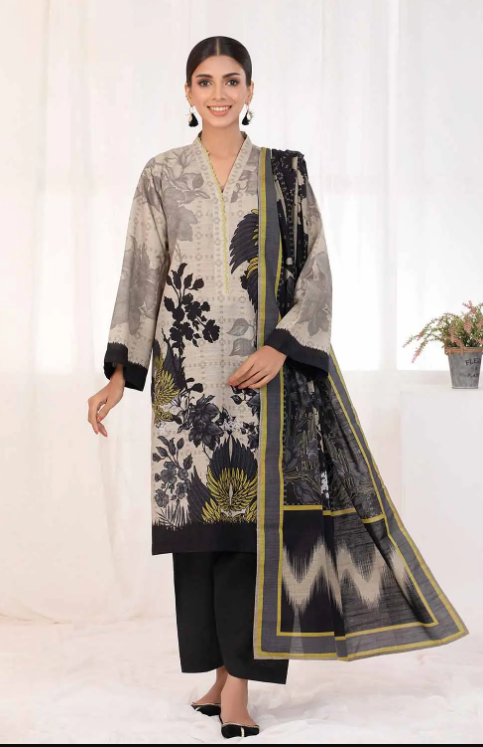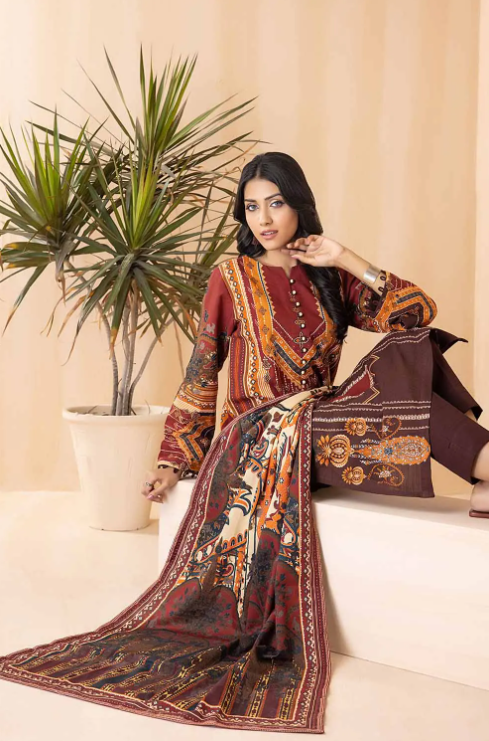 Elegance Personified:
Winter is the best time to pull off those traditional looks with 3-piece shalwar suits. This collection is the perfect combination of modern with traditional in terms of prints and style. Whether it's the bold red jora that you may have your eyes set on, or the royal blue one to appeal to a more minimalistic approach or even a pastel print for those who thrive on the lighter side of life, there are plenty of options for everyone to choose from.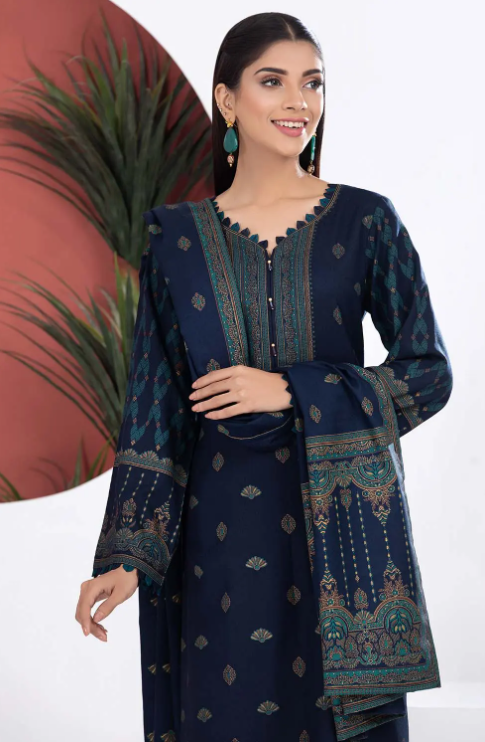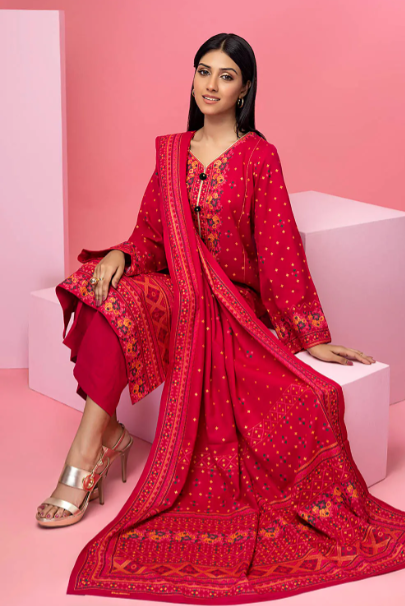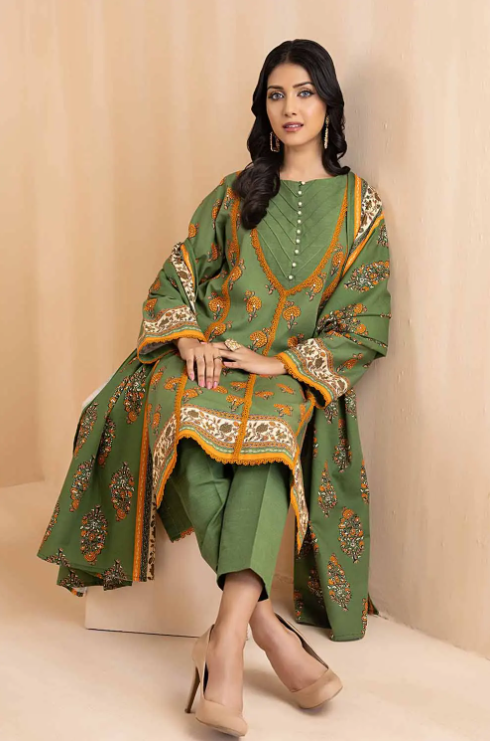 So, what are you waiting for?
It's time to get your hands on the biggest bargains and whopping sales of the season with the latest Winter Unstitched Collection. Oh, and by the way, did we mention that you can just shop online and enjoy nationwide delivery at your doorstep for just Rs. 99/- only. Visit gulahmedshop.com now and get on with the latest trends of the season without breaking the bank!