We have some great news for all the ladies as Ideas Great Winter Sale bring a FLAT 30% discount on the Winter Special Collection!
This exquisite unstitched collection showcases a harmonious blend of tradition and modernity, perfect for the upcoming winter season. It is available in 2-piece and 3-piece suits catering to the diverse fashion preferences of all women.
This collection offers the cozy warmth of karandi as well as the timeless elegance of khaddar not to forget the breezy comfort of linen; there is a fabric choice for every lady out there. The intricate designs and stunning colors of this unstitched fabric collection draws inspiration from nature and are further given a touch of artistry to each outfit. The end result is an effortlessly created and personalized outfit that will resonate with your personality.
You can avail this winter clearance sale online by visiting Ideas website www.gulahmedshop.com and in stores as well.
We are happy to share some designs with you here: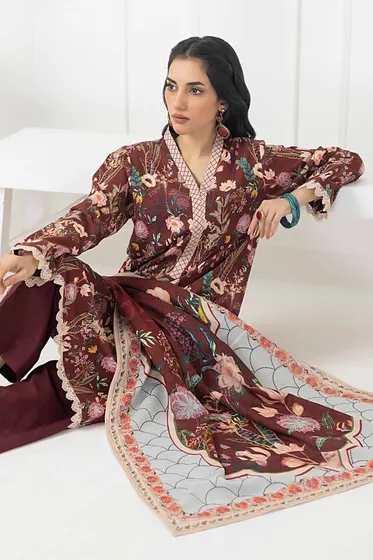 Here is a beautiful 3-piece ladies khaddar suit with a mesmerizing floral design on the shirt and dupatta. This dress embodies grace and style. The intricate floral pattern exudes a sense of sophistication making it your first choice for this winter. Made from high quality khaddar fabric it offers comfort and warmth ensuring you stay cozy during winters.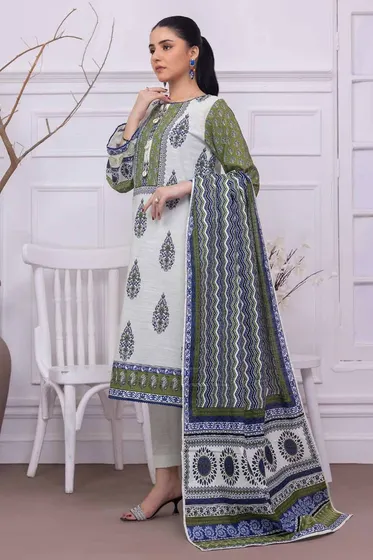 Here is another 3-piece khaddar suit to meet your winter need in a fashionable way. The white base adds to the sophistication of the overall dress. The printed neckline is the highlight of this suit along with the dupatta in zigzag lines which adds to the overall look of the dress.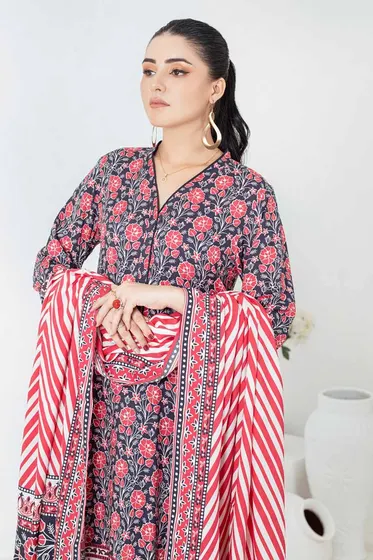 A combination of black and red can never go out of fashion; here is a 3-piece timeless beauty in linen. A must have in your wardrobe this season as the design in eye catching and the material is soft linen which will give you a cozy feeling during winters. The shirt and dupatta are printed paired with a plain trouser which can be sewn according to your specific wants.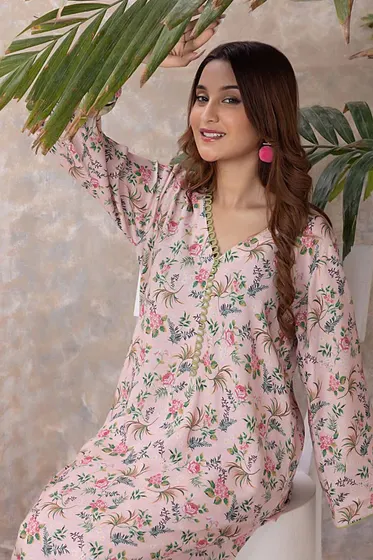 This 2-piece karandi suit is our absolute favorite this season. The floral design is captivating and the base color of this suit is appealing. You can pair it up with any warm shawl of your choice in contrast and enjoy the winters looking chic!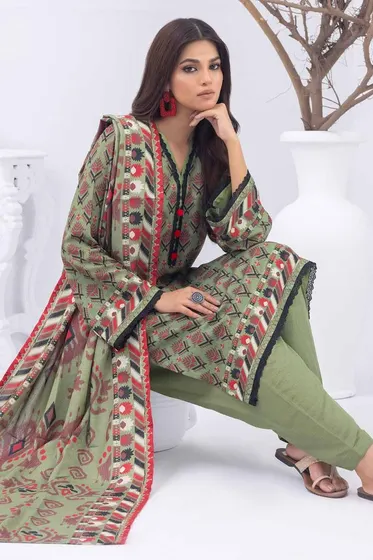 This 3-piece karandi unstitched suit in hues of green is an ideal winter wear. You can get it stitched as per your aesthetic taste and grab compliments on your par excellence fashion statement. The material will keep you warm in winters when you head out to be with friends.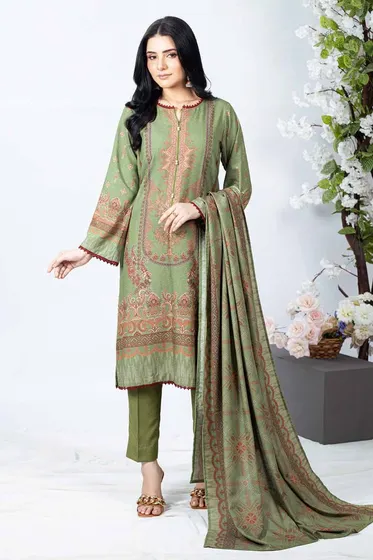 One always has room for more when the brand is GulAhmed and the material is karandi. Here is a 3-piece karandi unstitched suit that you will love to have in your wardrobe for its elegance and style. Makes a perfect gift as well.
We are sure you have made up your mind by now to go shopping for this winter special collection. This is surely the best winter clearance sale in Pakistan. Ideas offers a fixed shipping rate of just PKR 99 for online orders delivered across Pakistan. Additionally, they have offered a hassle-free 30-day exchange policy.
So, what are you waiting for? Shop the Special Winter Edition of unstitched suits today!