Gul Ahmed, is known for delivering top-notch products since its inception. Their fabrics are more than just material; they are a canvas for artistic expression, crafted with love and dedication along with years of craftsmanship.
We have good news for you, as winter is approaching; GulAhmed's Unstitched Cambric Collection is available at an irresistible FLAT 20% OFF, thanks to the Ideas Great Winter Sale.
These unstitched suits are meticulously crafted with a blend of luxurious fabrics, including Jacquard, Cambric, Silk, and Chiffon; perfectly suited for the upcoming chilly weather.
So, finally it is that wonderful time of the year when you can treat yourself to a winter wardrobe makeover and elevate your style, all while enjoying enticing discounts. Let your heart guide your shopping spree!
The two and three-piece collection of embroidered and printed unstitched suits is versatile enough for both casual daytime looks and elegant evening affairs. These designs come to life with eclectic and captivating embellishments.
For an easy-breezy, stylish daytime look, you can explore their two-piece printed cambric unstitched suits. They come in a range of soft pastel and vibrant tones, adorned with abstract and floral prints – a perfect choice for a ladies' lunch or a casual day out.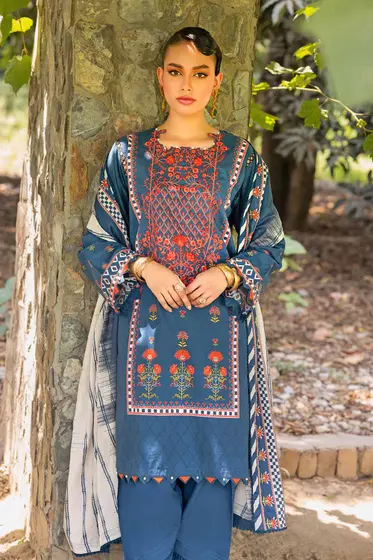 The three-piece Printed Cambric Suits, paired with plain and digitally printed lawn dupattas, offer a diverse selection. You can choose from a delightful array of subtle pastel tones and rich regal hues, with a kaleidoscope of patterns, including floral and fern motifs, as well as prints inspired by Mughal art and architecture. These ensembles are perfect for the upcoming winter festive season, including pre-wedding events.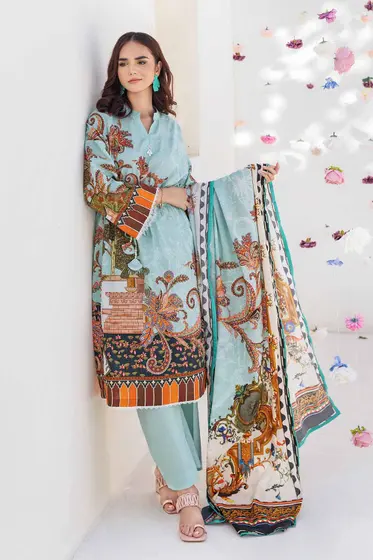 For those seeking opulent formal attire for wedding receptions, look no further than Gul Ahmed's three-piece Embroidered Glitter Printed Cambric Unstitched Suits, complete with sequin dupattas. These outfits exude glamour and can even double as trousseau wear.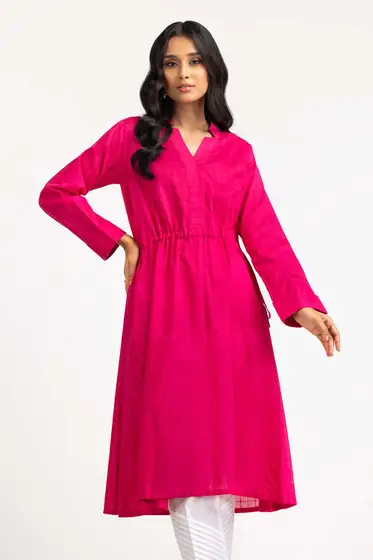 Alternatively, you can also explore the elegance of their three-piece Sequin Embroidered Cambric Unstitched Suits, paired with Embroidered Chiffon dupattas, for a truly enchanting style statement.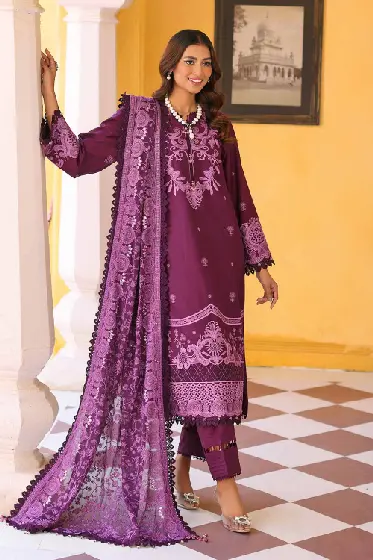 For the fashion-forward and daring, Gul Ahmed's three-piece Digital Printed Cambric Unstitched suits, featuring a striped chiffon dupatta, make an unquestionably bold and edgy style statement.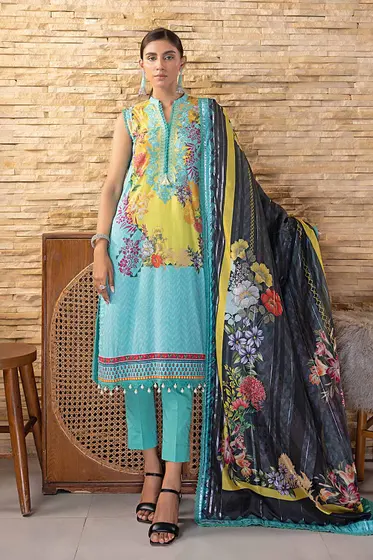 For a touch of luxury, you can embrace the regal charm of this three-piece Silk Embroidered Unstitched suit in rich ruby and tangerine hues. Complete with a flowy digital printed silk dupatta, it exudes timeless elegance.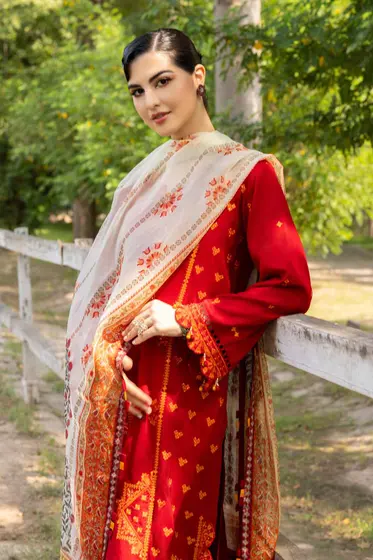 For a distinctive and ethnic silhouette, this three-piece Embroidered Net Unstitched Suit, featuring an intricate digitally-printed silk dupatta, offers a festive and celebratory look that pays homage to the rich traditions of Pakistan.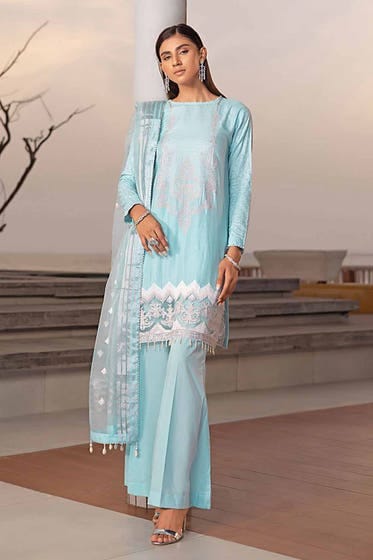 This is our pick from this year's cambric collection for you today; this three- piece embroidered cotton silk suit with embroidered organza stripe dupatta is sure to grab a handful of comments your way when you head out wearing it tailored as per your fashion statement.
When you dive into Gul Ahmed's winter sale, get ready for a surprise; they are offering a flat shipping rate of just PKR 99 for deliveries across Pakistan, making your shopping experience even sweeter. Plus, no need to fret – you got a 30-day hassle-free exchange policy in place, ensuring your peace of mind. This sale is live now in stores and online with discounts of up to 70% OFF. We wish you HAPPY SHOPPING!