Mahnoor Rahim is a model and a curly hair influencer who didn't know her hair was curly until 2018 and would straighten it every day for university just like everyone else. Her styling and hair videos are packed with fun vibes and are a treat to watch.
What makes her stand out is the tips and advice she gives to people who have curly hair and don't know what to do with them. She helps people embrace their natural curly/wavy texture using an easy version of the Curly Girl Method, CGM as we know it. There's always been a stigma around curly hair for being unruly, "chirya ka ghonsla", unprofessional, and wild as beauty standards start and end with straight blow-dried hair, that's what Mahnoor is set out to break.
Cancel your keratin appointment! It's not worth it. Read this article where she shares super easy steps on how to manage and take care of curly hair.
Step 1: Wash
Wash and condition your hair as normal. I suggest using curl-friendly products like Coco Curls.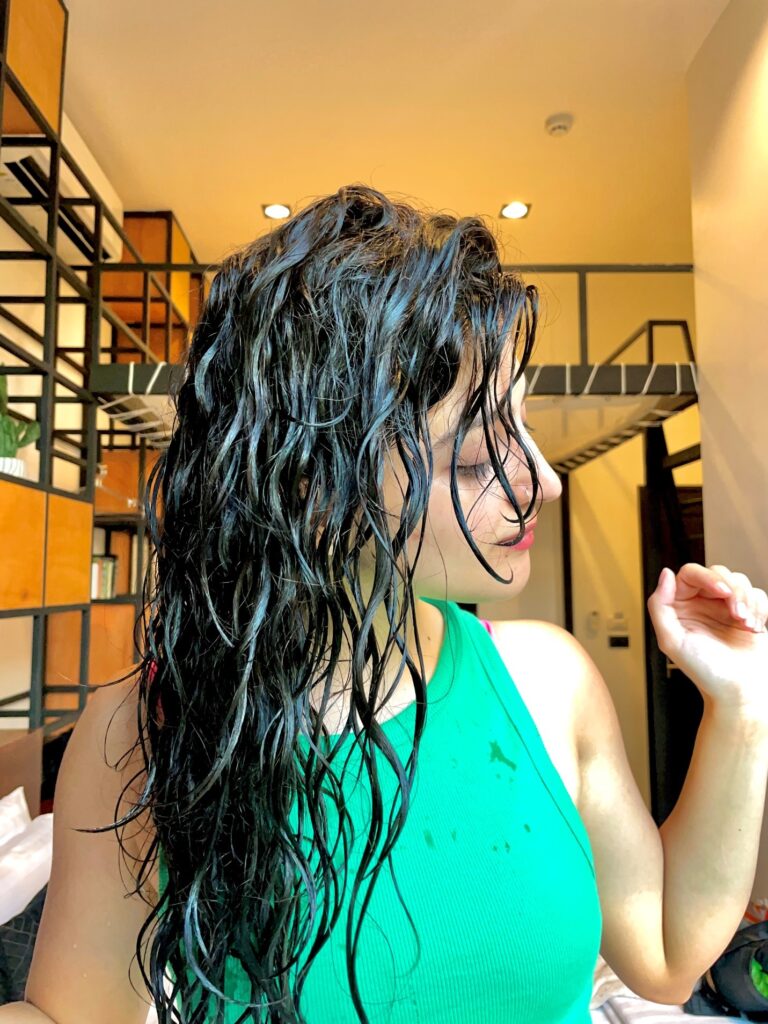 Step 2: Take Gel or Curl Cream
Apply a dime-sized curl cream or gel or both together for each section of your hair. Here I'm using a curl cream from Curl Lit. Make sure your hair is soaking wet throughout the process.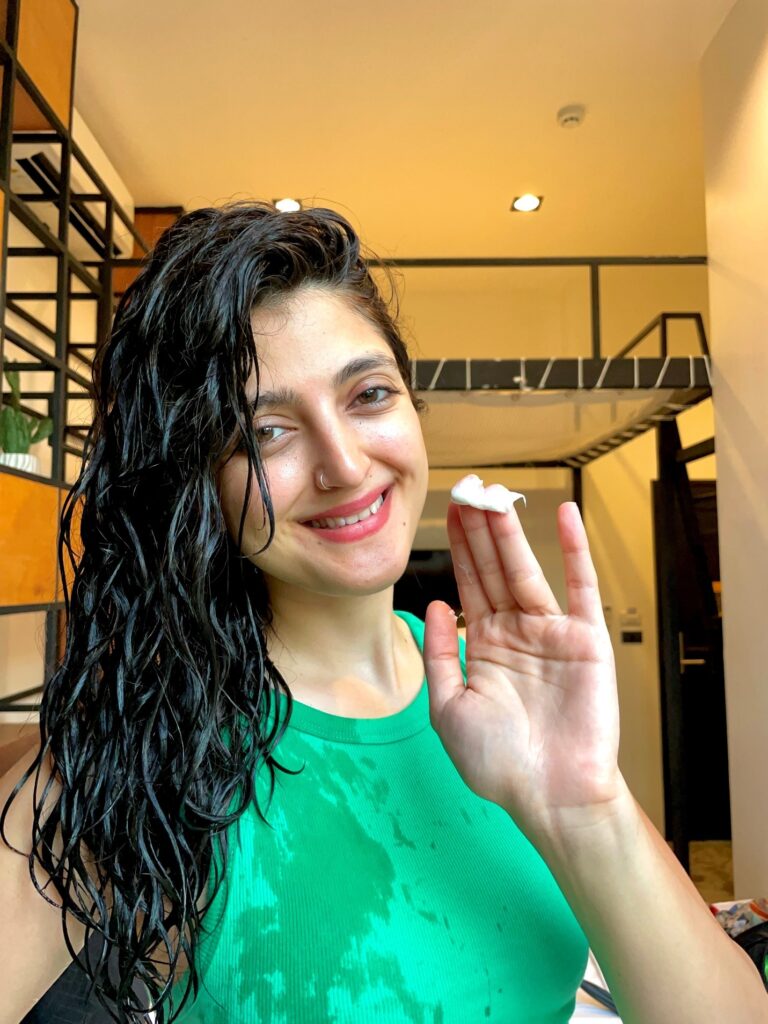 Step 3: Apply
Rake it through your hair like this, in a praying hand motion. Again, hair needs to be really wet, this helps keep frizz away.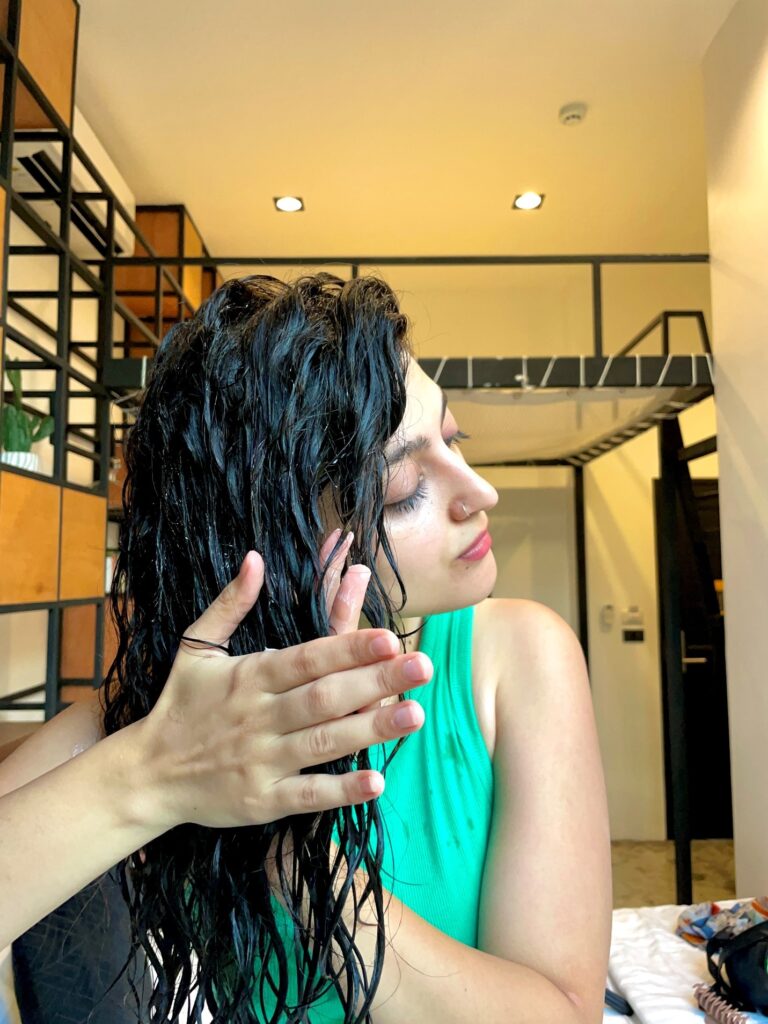 Step 4: Squish and Dry
Squish or scrunch your hair like this, let them air dry and you're done! You can also squish your hair with a silk scarf or a cotton t-shirt to get rid of excess product and water.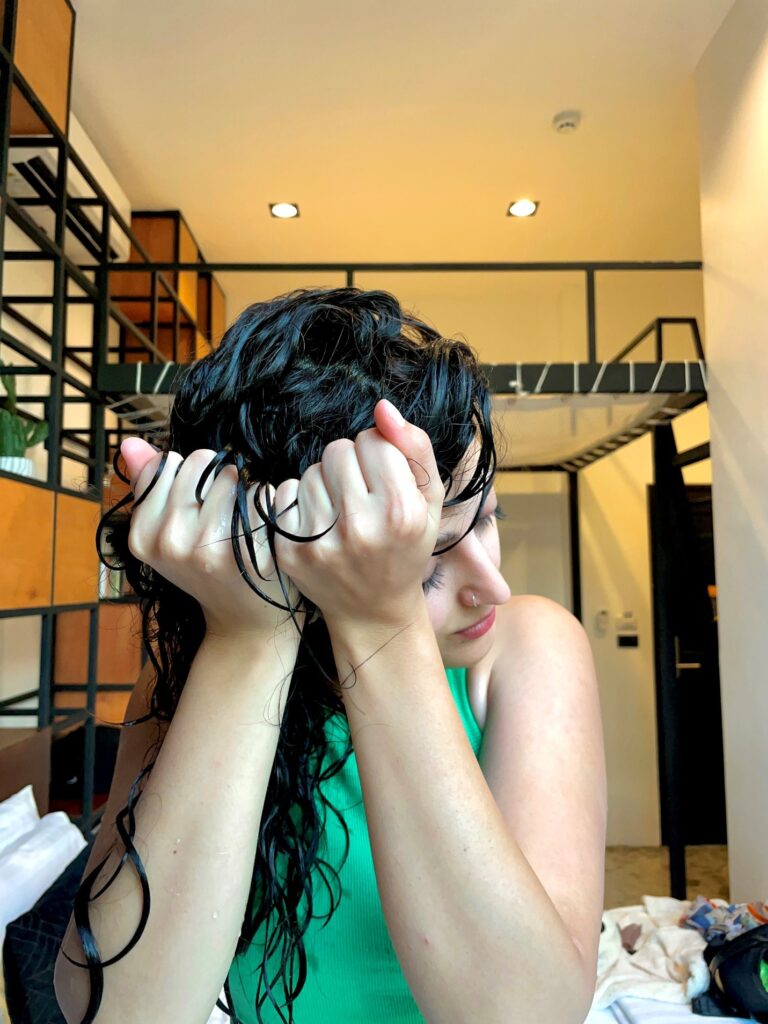 Step 5: You are done
Voila! You are done. Flaunt your curls with confidence.