Effectively reaching your target audience is one of the major challenges you face as a marketer. Getting the appropriate message to the right audience is the core objective of digital marketing. You must learn how to effectively reach your target market if you want to achieve that correctly.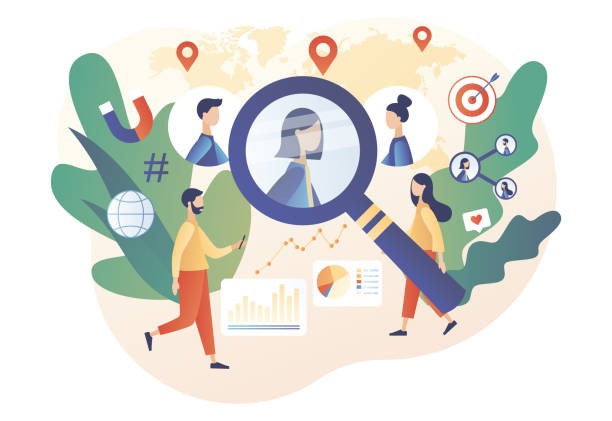 Your effort and money will be wasted if you sell your goods to the incorrect demographic. To promote your products, you must determine how to get in front of your target market. Here are the actions you need to follow to reach your target audience more successfully.


Step 1: Define your target audience:
You must first identify your target audience to reach them. To achieve this, create a consumer persona. A generic description of your ideal customers is known as a customer or buyer persona. To better understand your target audience, you list their preferences and demographic and psychographic characteristics.
Then you can only advertise your company and its goods to people who are really interested in them. As a result, there will be a greater likelihood of leads and conversions. By doing this, you can make more money with less investment.
Step 2: Create useful and relevant content
Providing your target audience with relevant and helpful material is the best method to attract their attention. Your audience will be more receptive to your writing if you write about subjects that they are interested in.
Video marketing – Videos have a very interactive and engaging quality. A high-quality video can quickly grab the audience's attention.
Blog posts and articles – While written material may not be as effective as movies and photos, it still aids in capturing your audience's attention. Just be sure the subjects you write about are both interesting to and helpful to your intended audience.
Social media content – Social media platforms are another way to reach your target audience. You can communicate with them more effectively and engage them with a combination of text, graphics, and videos.
Step 3: Influencer marketing
Digital marketers have quickly adopted influencer marketing as their preferred method of advertising. The strength of social media influencers might help you more successfully connect with your target market. You collaborate with influencers in this type of marketing to promote your company to their audiences. Influencer marketing is a highly successful marketing strategy that can assist you in achieving a variety of marketing objectives.
You can contact potential clients who could be interested in your brand or niche by collaborating with relevant influencers from that field. This enables the development of qualified leads and aids in reaching your target market.
Step 4: Use targeted advertising
By implementing tailored advertising, you can more successfully contact your targeted audience. Whether you're using social network ads or Google ads, each one offers sophisticated targeting tools to help you find your target market. Based on the audience's demographics, geographic area, and interests, you can target the adverts.
This will guarantee that only people who are likely to be interested in your brand will see your adverts. This means that reaching your target audience, who are more likely to convert than anyone else, doesn't require you to spend a fortune on advertising.
Step 5: Referral marketing
A referral scheme is used by many companies to increase their clientele and produce leads. You can leverage the strength of your existing clientele to increase your reach by implementing a referral system. You can offer a referral code to your clients and reward them for spreading the word. You may rapidly and cheaply contact your target audience in this manner.
The people that sign up via such a technique might be enthusiastic about your company and its goods. Businesses have benefited from using this technique to expand and build their networks.
Step 6: Use hashtags
Social media platforms are crucial for reaching your target audience because consumers are spending more time on them. However, you must employ hashtags to target potential customers for your brand.
You can increase the audience for your social media material by using appropriate, sector-specific hashtags. Additionally, it will ensure that it is seen by those who could truly be interested in it.