Last year, news broke about Syra Yousuf and Shahroz Sabzwari, a former couple, co-starring in a film. While some fans were thrilled, others questioned whether the movie would ever be released given how the two later broke up. A feel-good love story, Babylicious, is expected to be released on Valentine's Day.
Sabzwari took to his Instagram on Thursday with a monochrome poster of the film that sees the pair in an embrace. "Yes, guys. It's releasing. We were just waiting for Valentine's to come around," he wrote.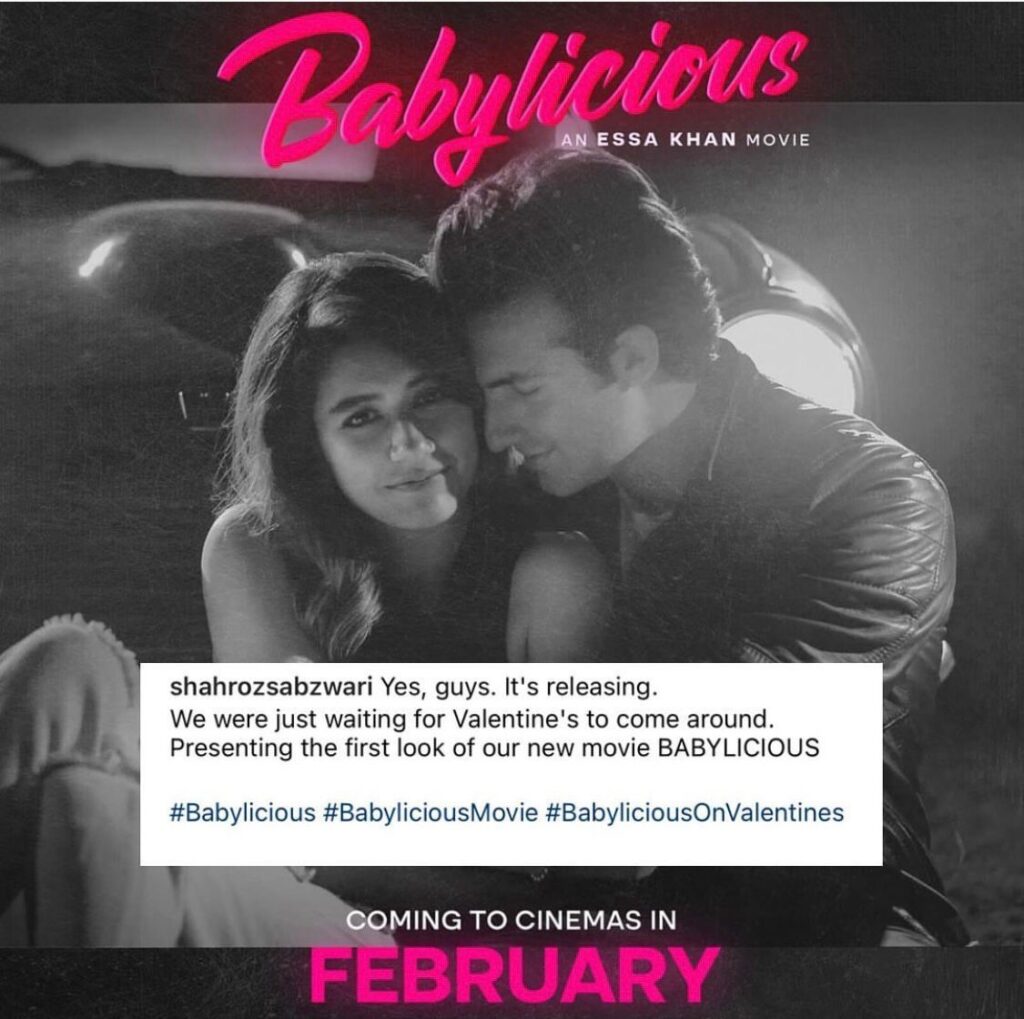 Syra also shared the news of their film on social media and revealed that Babylicious took 12 years to complete. She wrote, "This February 2023, it will be 12 years since we became attached to this film. So very excited for you all to see it! Presenting the first look of our new movie BABYLICIOUS."
Syra Yousuf and Shahroze Sabzwari play the key characters in Essa Khan's film Babylicious. They will portray the love interests of one another. The director gave a hint regarding the plot of the movie, saying that it is a love story about "getting your ex back."
When they were not divorced, both were chosen for this movie. Syra exhibited her professionalism and continued to film the movie until the very end even though she and her ex-husband Shahroz had recently divorced.