Winter is not just a season; it's a feeling of warmth, comfort, and style. And GulAhmed, a name synonymous with timeless fashion, has once again cast its enchanting spell with the all-new Winter Luxe Collection – Volume 1. This collection is not just a winter collection; it's a symphony of elegance, and it's available both in-stores and online. Let's dive into the exquisite world of GulAhmed's winter unstitched suits.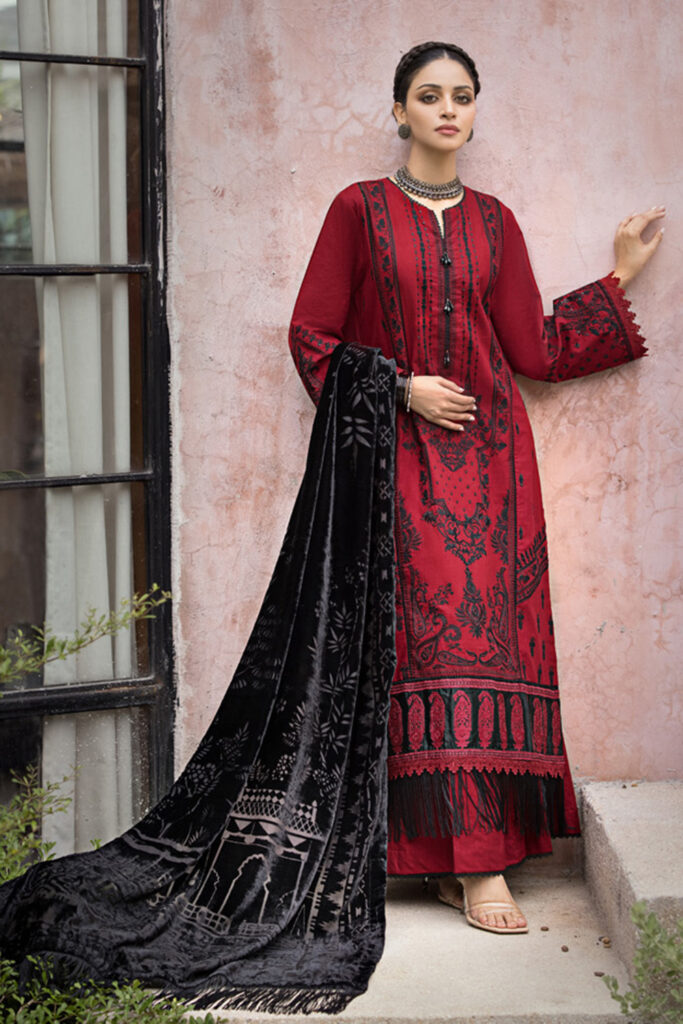 Velvet: A Touch of Opulence
When it comes to winter, nothing spells luxury quite like velvet. The Velvet catalogue within this new winter collection is a true showstopper. Imagine wrapping yourself in the soft caress of velvet, feeling like a star at every winter soirée. GulAhmed's Velvet range is the epitome of opulence, making it a must-have in every lady's winter wardrobe.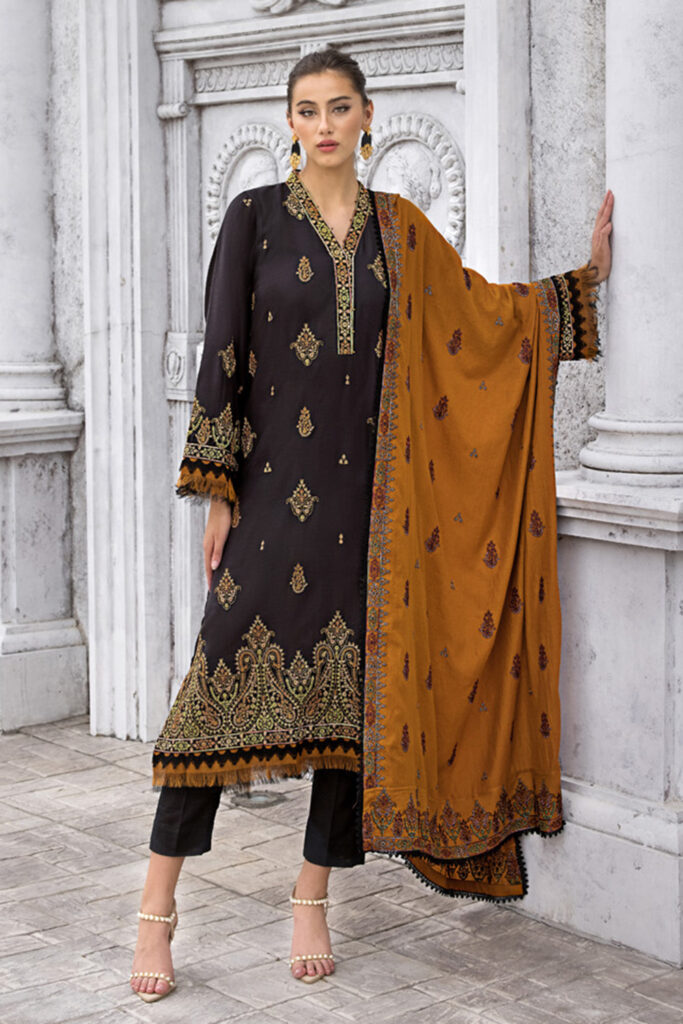 Pashmina: Elegance Redefined
For those who seek elegance in every stitch, the Pashmina collection is a masterpiece. Pashmina wool, known for its exquisite softness and warmth, takes center stage in this segment of the winter collection. These winter dresses redefine elegance and sophistication, making them perfect for both formal gatherings and cozy evenings by the fireplace.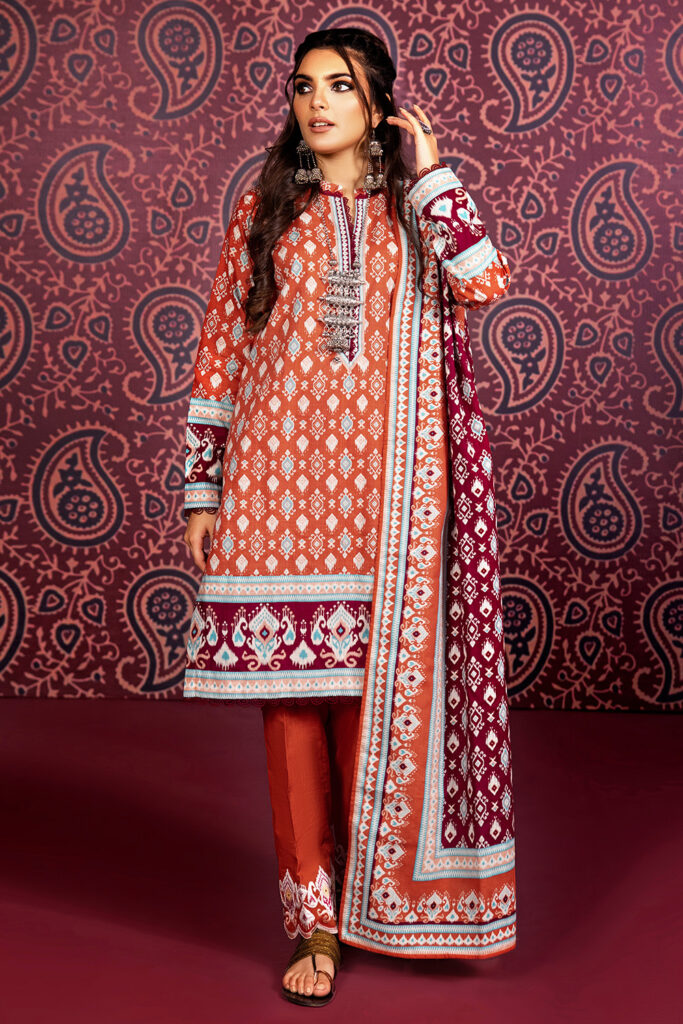 Khaddar: Tradition Meets Trend
GulAhmed's Khaddar catalogue is a tribute to timeless traditions. Khaddar fabric is celebrated for its durability and ability to keep you snug in chilly weather. This segment of the collection offers a wide array of designs and patterns that seamlessly blend tradition with contemporary fashion. It's no wonder it's considered one of the best winter collections around.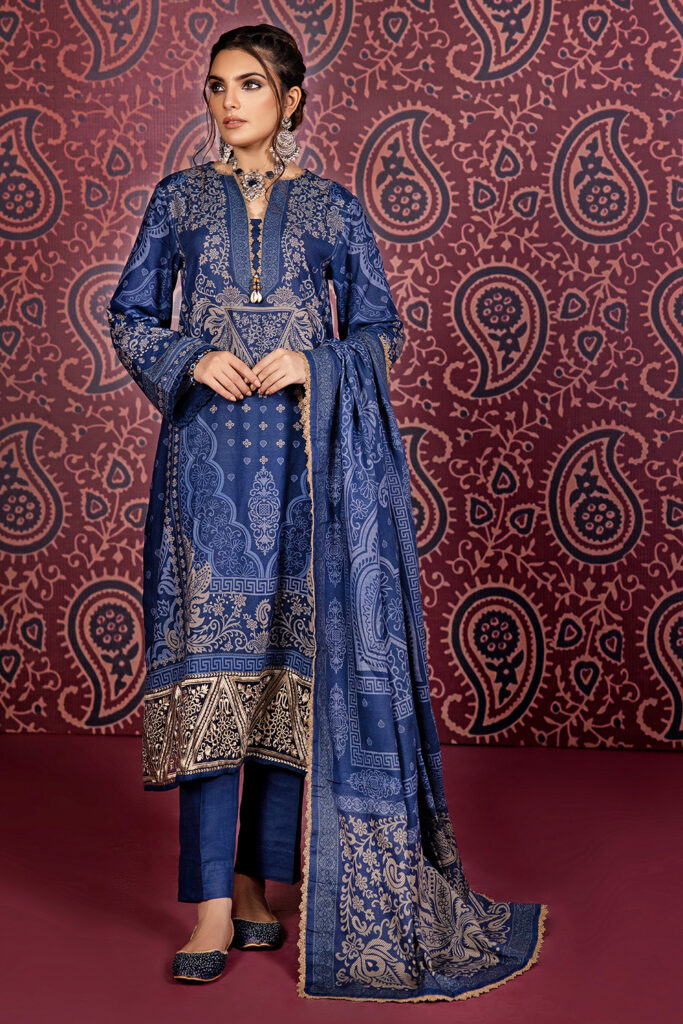 Linen: Versatile Chic
If versatility is your style mantra, then the Linen collection is your winter muse. Linen fabric is renowned for its breathability and adaptability, making it suitable for various occasions and weather conditions. From daytime casual to evening chic, GulAhmed's Linen winter dresses allow you to effortlessly transition from one look to another.
This winter collection isn't just about fabrics and designs; it's about crafting a wardrobe that resonates with your style and comfort. GulAhmed's unwavering commitment to offering the best winter collection for ladies is evident in every aspect of this collection.
And the best part? You can explore and purchase these winter unstitched suits both in-stores and online. Whether you prefer the tactile experience of shopping in a brick-and-mortar store or the convenience of browsing the online winter collection from the comfort of your home, GulAhmed has you covered.
As we step into the enchanting world of winter, GulAhmed's Winter Luxe Collection – Volume 1 serves as a beacon of style and warmth. Whether you're drawn to the luxurious allure of velvet, the timeless charm of Pashmina, the tradition-meets-trend vibe of Khaddar, or the versatile chic of Linen, this collection promises to cater to your unique fashion needs.
In conclusion, if you're in search of the perfect winter dresses that seamlessly blend elegance, comfort, and style, GulAhmed's Winter Luxe Collection – Volume 1 is your ultimate destination. It's more than just a winter collection; it's a reflection of your exquisite taste. Don't miss the opportunity to embrace the magic of winter with GulAhmed. Visit their stores or explore the online winter collection today and redefine your winter style with unmatched elegance.