The much-awaited season of summer has arrived, bringing along warm sunny days and the perfect opportunity to refresh your wardrobe with stylish ensembles. Embrace the essence of fashion and savings with Ideas Great Summer Sale. With discounts of up to 70% off, both in-stores and online, this sale is an irresistible offer you simply cannot miss.
Among the vast array of choices, the collection of ladies unstitched lawn suits from GulAhmed stands out as a true testament to elegance, comfort, and trendsetting style. Let's explore the captivating designs, mesmerizing color schemes, and chic styling options these suits have to offer.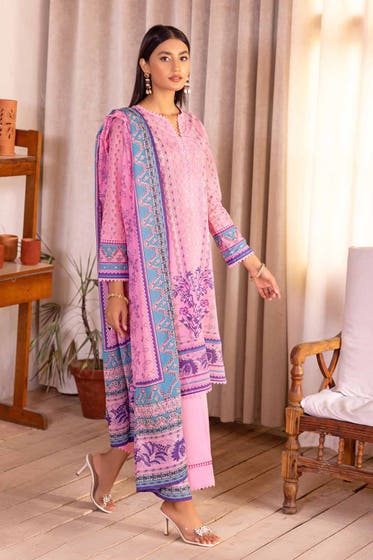 This masterpiece from GulAhmed features a delightful blend of modern and traditional motifs, creating a harmonious fusion of style. The vibrant color palette, consisting of pastel pinks and vivid blues, radiates freshness and charm. The intricate floral patterns add a touch of sophistication to this ensemble. Style it with silver statement jewelry and pair it with strappy sandals for a glamorous daytime look that effortlessly transitions into a chic evening attire.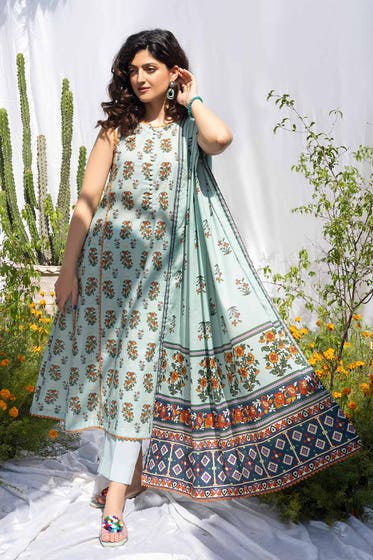 Unleash your inner fashionista with this unstitched 3-piece lawn suit. The fusion of contemporary geometric patterns and classic floral motifs makes this design a true standout. The contrasting shades of teal and coral create a bold and eye-catching combination that exudes confidence and vitality.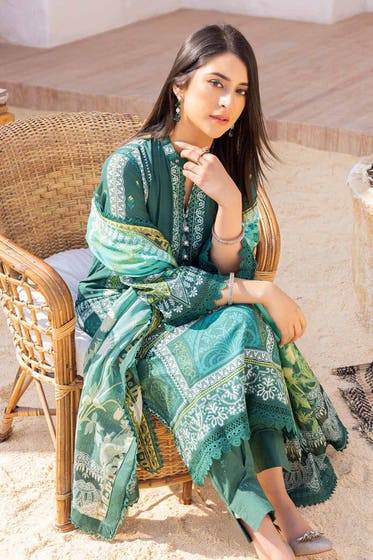 For those seeking sophistication with a touch of opulence, this unstitched embroidered lawn suit is an impeccable choice. The ethereal combination of oceanic hues and intricate embroidery work makes this ensemble an epitome of grace. The delicate floral patterns adorning the shirt and dupatta exude femininity and timeless charm.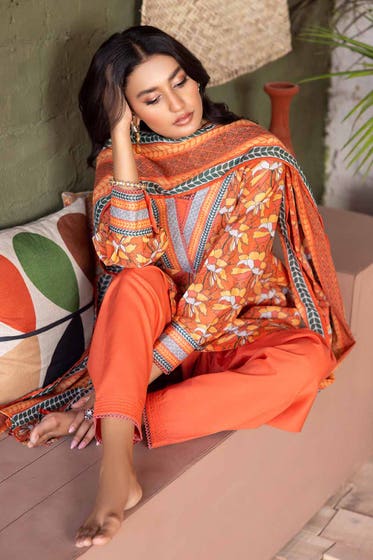 Indulge in a burst of refreshing colors with this 3-piece lawn suit. The vibrant fusion of oranges, blues, and yellows evokes a sense of joy and vivacity. Perfect for casual daytime affairs or errands, this suit can be effortlessly styled with minimalistic jewelry and comfortable flats to create a chic and trendy summer look.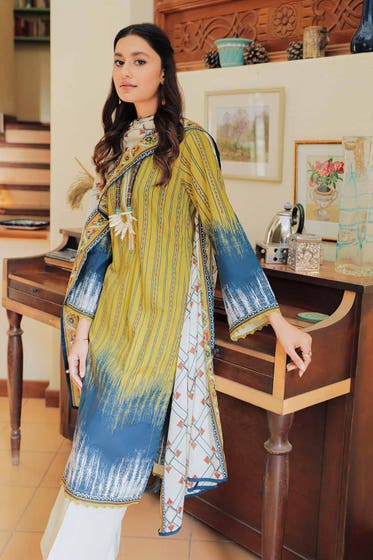 This unstitched lawn suit combines classic charm with contemporary aesthetics. The subtle and soothing color palette of blue and olive green is complemented by intricate floral patterns. Style this ensemble with statement earrings and wedge sandals for a chic and casual summer outfit that exudes effortless grace.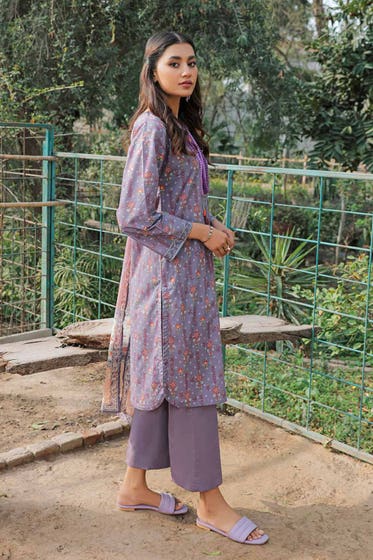 Elevate your summer style with this ensemble that boasts a captivating interplay of colors, including shades of purple and pink, creating a refreshing and youthful appeal. Pair this suit with strappy sandals and a statement clutch for a chic and fashionable outfit, perfect for daytime events or casual gatherings.
Ideas Great Summer Sale offers a remarkable opportunity to indulge in the latest fashion trends while enjoying significant savings.
Don't miss out on this incredible opportunity to enhance your summer style. Visit the nearest Ideas store or explore the vast selection online at www.gulahmedshop.com to discover the enchanting world of ladies unstitched lawn suits.
Remember, the Great Summer Sale is available both in-stores and online, so you can conveniently browse and shop at your own pace. Hurry, as these incredible deals won't last forever. Embrace the season's hottest trends, express your personal style, and make a bold fashion statement!