Attention, fashion enthusiasts! It's time to elevate your day-to-day style with the exquisite range of Ideas Pret. Designed to perfection, these ready-to-wear shirts are tailored for casual settings, providing a diverse variety to cater to different tastes. Whether you seek elegance, comfort, or a fusion of both, Ideas has something for everyone.
The collection boasts high-quality fabrics, intricate embroideries, and an array of captivating color schemes. Don't miss out on the opportunity to explore and embrace the latest fashion trends with the trendiest ladies' kurta designs. The collection is available in-stores and online. Let's delve into the enchanting world of Ideas Pret and explore the captivating designs that will take your style quotient to new heights: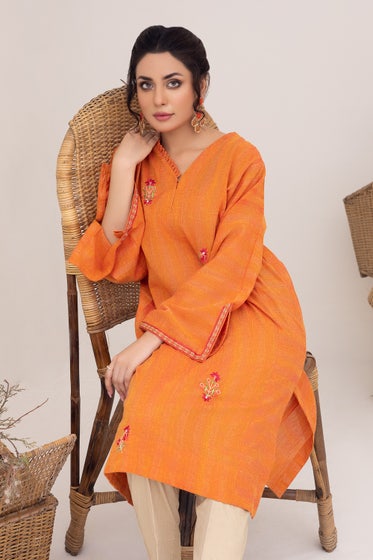 Indulge in the charm of intricate craftsmanship with this loom embroidered shirt. Adorned with delicate embroidery, this piece is a true work of art. The design exudes sophistication and elegance, making it a perfect choice for both casual and semi-formal occasions. Its versatile nature allows you to pair it with tailored pants and ethnic footwear for a polished and chic look.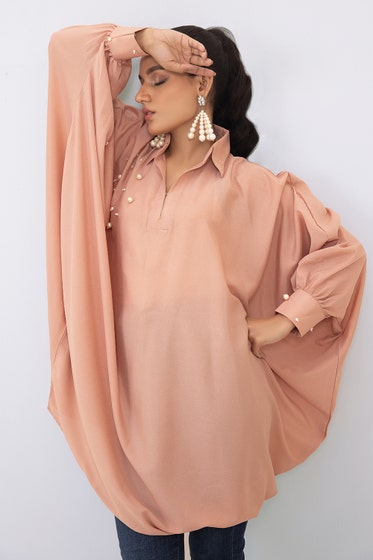 Experience comfort and style with this modern styled shirt. Crafted from high-quality fabric, this shirt ensures a comfortable fit throughout the day. The solid color scheme offers a minimalist yet impactful aesthetic. Style it with distressed jeans, sneakers, and oversized sunglasses for a trendy and effortlessly cool ensemble.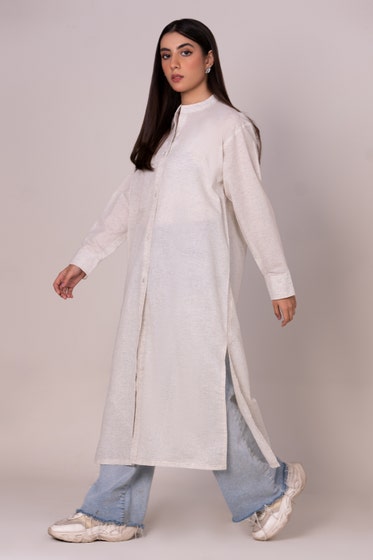 Make a fashion statement with this white long shirt. Its elongated silhouette adds a touch of drama and sophistication to your outfit. The flowing fabric drapes gracefully, creating an ethereal aura. Pair it with wide-leg trousers or jeans, statement earrings, and strappy sandals for an effortlessly chic look.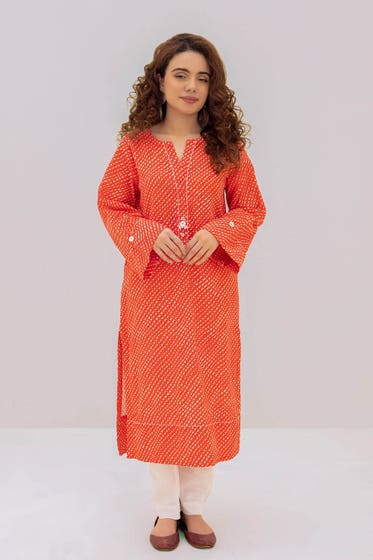 Embrace the vibrancy of everyday life with the perfect every day shirt. The playful prints and vibrant color scheme inject joy into your wardrobe. This shirt is designed for those seeking a fusion of comfort and style. Team it up with your favorite trousers, comfortable khussas, and a trendy tote bag for a refreshing and youthful appearance.
This navy-blue top boasts a captivating design that exudes sophistication. The minimalistic yet impactful silhouette adds an element of drama to your outfit. The long length of this shirt creates a graceful and flowy appearance, allowing you to effortlessly make a statement wherever you go.
Ladies, it's time to embrace the allure of Ideas Pret and enhance your everyday style. With their diverse range of designs, captivating color schemes, and high-quality fabrics, these shirts are a must-have for any fashion-forward woman. Experience the joy of effortless elegance and make a lasting impression wherever you go.
Explore the collection in-stores and online at www.gulahmedshop.com where delivery charges are only PKR 99 in Pakistan, and take advantage of the 30-day exchange policy. Step into a world of enchantment and indulge in the beauty of Ideas Pret.