The latest episode of Geo TV's Mannat Murad, starring Iqra Aziz and Talha Chahour, has ignited controversy with a wedding scene that mimics actor Saboor Aly's real-life wedding dress. Saboor Aly took to Instagram to express her discontent, questioning her emotions toward the situation. Her cherished moments, memories, sentiments, and the vision for her special day were seemingly appropriated by another actress in a reel life drama, stirring conversation among fans and industry insiders.
Designer Faiza Saqlain created Saboor Aly's wedding dress, which was inspired by her late mother and resembled what she wore on her own wedding day. Social media users praised the traditional dress, which had elaborate handmade details and a champagne base.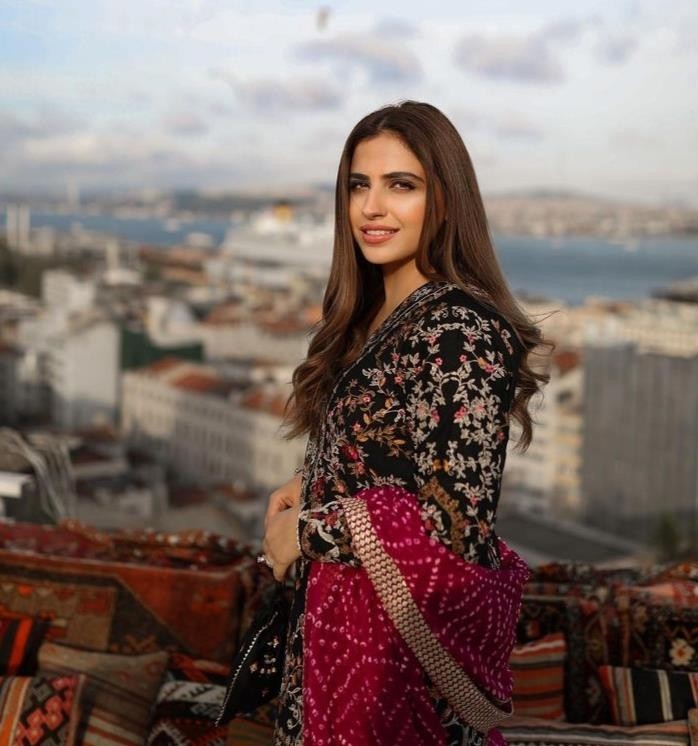 In response to the controversy, designer Faiza Saqlain emphasized that proposing colors and incorporating minor details does not infringe on the bride's "copyright." She defended the classic design, stating that the silhouette and craftsmanship are not unprecedented, and the dress has been embraced by numerous brides in the past. Saqlain asserted her right to sell or collaborate on the dress, dismissing the need for uproar over what she considers a genuine FS bridal creation.