Courtesy: And Just Like That/ streaming on Jio Cinema
Viewers adore Sex and the City not only for the storyline but also for the chic attire, shoes, and accessories worn by the show's gorgeous and fashionable women. As the new season of the Sex and the City reboot series "And Just Like That" begins, it can only mean one thing: new fashion looks! It was a moment to notice when Lisa Todd Wexley, played by actress Nicole Ari Parker, was seen carrying this emerald green leather purse by Pakistani brand "Warp" in the first episode of season 2 of AJLT. Lisa carries an emerald green bag by WARP over her shoulder in Episode 1, "Met Cute". The bag is a Hexella Accordian Emerald purse with structured gusseted pleats made of the brand's trademark matte goat skin leather. The fact that this bag is spacious enough to accommodate a laptop gives it important functionality points in addition to its sleek, modern style. The bag is stylish yet practical to tote around all day.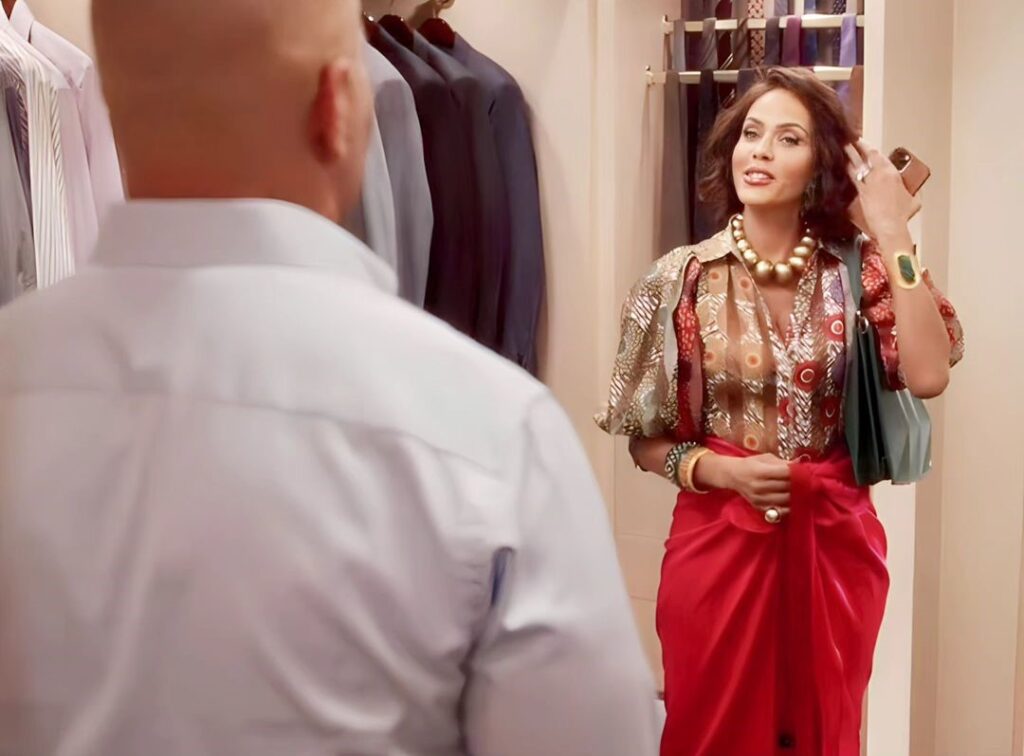 Courtesy: And Just Like That/ streaming on Jio Cinema
Hexella is a combination of the terms Hex and Bella, which signify "six-sided beauty." Hexella bag is created with technical accuracy, traditional craftsmanship, and a meticulous design and development process. The numerous layered construction that gives it its three-dimensional structural form took 20 hours to create, finishing with a final layer of delicate goat skin leather. Warp bags are handcrafted in Pakistan combining traditional craftsmanship and cutting-edge leather stitching techniques to create basic and abstract bags that are as fashionable as they are practical. Price of this bag is Rs.36,000.00 PKR.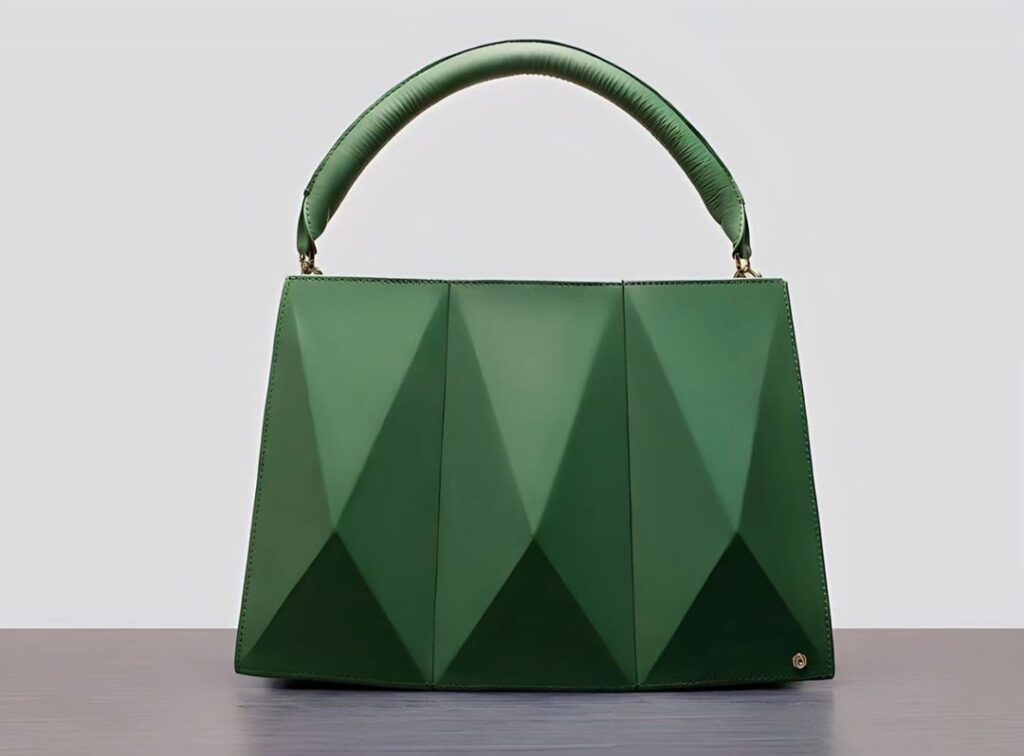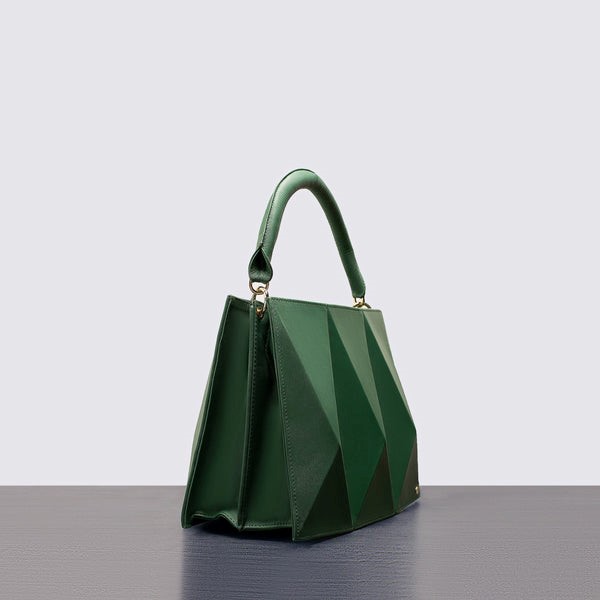 Warp is defined as "a twist or distortion in the shape or form of anything". Warp is a modern fashion brand that aims to twist the fabric of fashion by producing high-quality, abstract forms and minimalist everyday fashion accessories. It combines cutting-edge design with traditional craftsmanship to create smart, wearable accessories for ladies. Warp's aim includes enhancing and promoting high-end leather accessory production in Pakistan. The bags are created in Lahore, Pakistan's cultural centre, using only the highest quality materials. I'd love to see Warp receive a well-deserved spotlight on the most fashionable show of the year. Get yours before they sell out!