Attention all shoe lovers! If you're on the lookout for the hottest footwear trends this summer, look no further. We've curated a list of six trendy shoes that will instantly elevate your style game. And the best part? All these fabulous designs are currently on sale at the Ideas Great Summer Sale! So, let's dive right in and discover the must-have shoes of the season.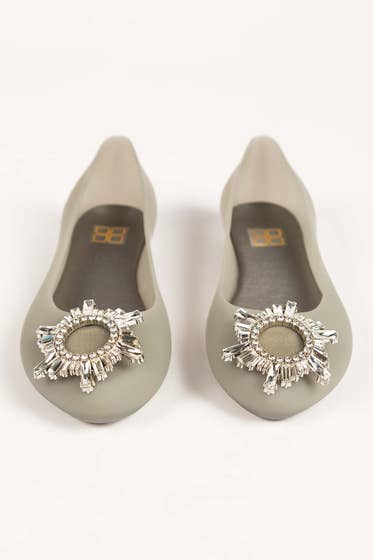 First up on our list are these stunning grey pumps from Ideas. With their sleek and elegant design, these pumps are the epitome of sophistication. The rounded toe adds a touch of femininity, making them perfect for both professional settings and glamorous evenings. Pair them with a tailored pantsuit for a power look or wear them with a cocktail dress for a night out on the town. Get ready to turn heads wherever you go!
If you're seeking comfort without compromising on style, these light beige loafers are a dream come true. Loafers have made a huge comeback in recent years, and for good reason. They effortlessly blend comfort and sophistication, making them a versatile option for both casual and semi-formal occasions. Slip into these beauties for a chic weekend brunch or team them up with tailored trousers for a polished office look. Trust us; your feet will thank you!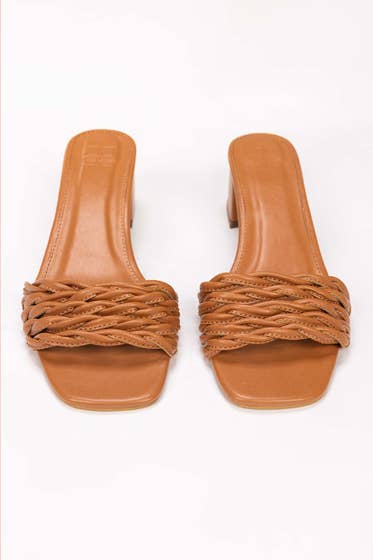 No shoe collection is complete without a classic pair of heels. These brown heels from Ideas are the perfect addition to your wardrobe. The timeless design, coupled with a chunky block heel, provides stability and comfort while exuding elegance. From date nights to weddings, these versatile heels will effortlessly complement any outfit. Pair them with a flowy summer dress or dress up your favorite jeans for a stylish twist.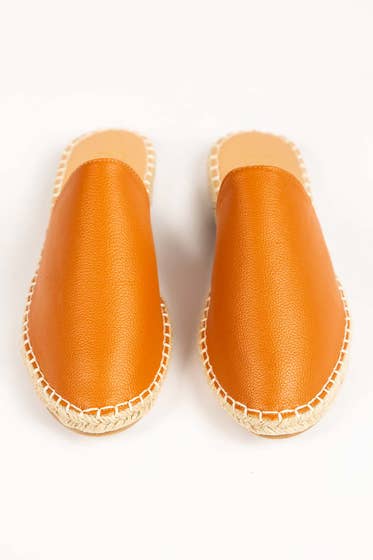 If you're a fan of the slip-on-and-go trend, you'll fall head over heels for these tan mules. The backless design and minimalistic aesthetic make them a go-to choice for those seeking a laid-back yet fashionable look. Whether you're running errands or heading to a casual gathering, these mules will provide a touch of effortless chic to any outfit. Slide into these stylish beauties and step into summer with confidence!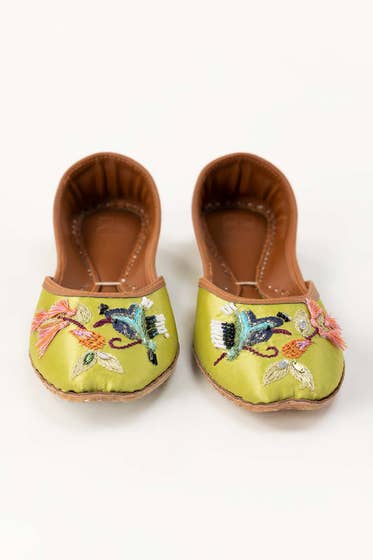 For those who appreciate traditional craftsmanship and cultural flair, these multi-colored khussas are a must-have. Bursting with vibrant colors and intricate embroidery, these shoes are a celebration of art and tradition. Perfectly blending comfort and style, khussas are the ideal choice for a summer outing or a cultural event. Pair them with a flowy ethnic ensemble or let them be the focal point of a simple jeans-and-tee combo. Embrace your heritage and make a fashion statement with these eye-catching khussas!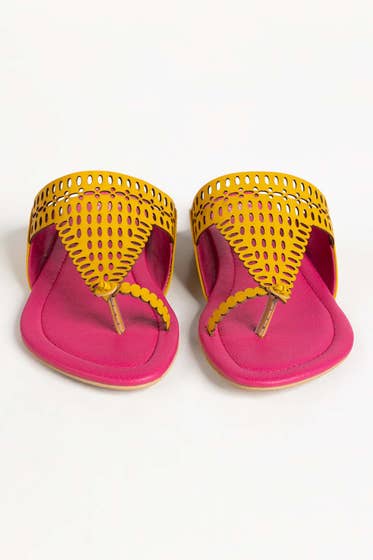 Last but certainly not least, we have these delightful pink and yellow Kolhapuris. Kolhapuris have gained international recognition for their unique and vibrant designs. These flats feature intricate handcrafted leatherwork and a comfortable sole, making them perfect for long summer strolls. Pair them with a flowy maxi dress or your favorite bohemian-inspired outfit to channel your inner free spirit. Get ready to add a pop of color and culture to your shoe collection!
That concludes our roundup of the six trendy shoes you need in your collection this season. Don't miss out on the opportunity to grab these fabulous designs at the Ideas Great Summer Sale. Elevate your style, embrace the latest trends, and step into summer with confidence.
Happy shopping!