Couldn't yet find the best Eid gift for your loved ones, friends, or family? Consider gifting them some tasty sweets to brighten up the celebration of the day. Here is a list of the best sweet treats by Lahore's top dessert experts:
The Cakery
Give your loved ones some extra love by sending them The Cakery's tart box. Banoffee, Coffee, Walnut, Ferrero Rocher Tart, Lindt chocolate, and Classic Chocolate Tart, six different types of flavors are included in the box. Their tart box makes the ideal Eid gift!
Price: Rs. 2100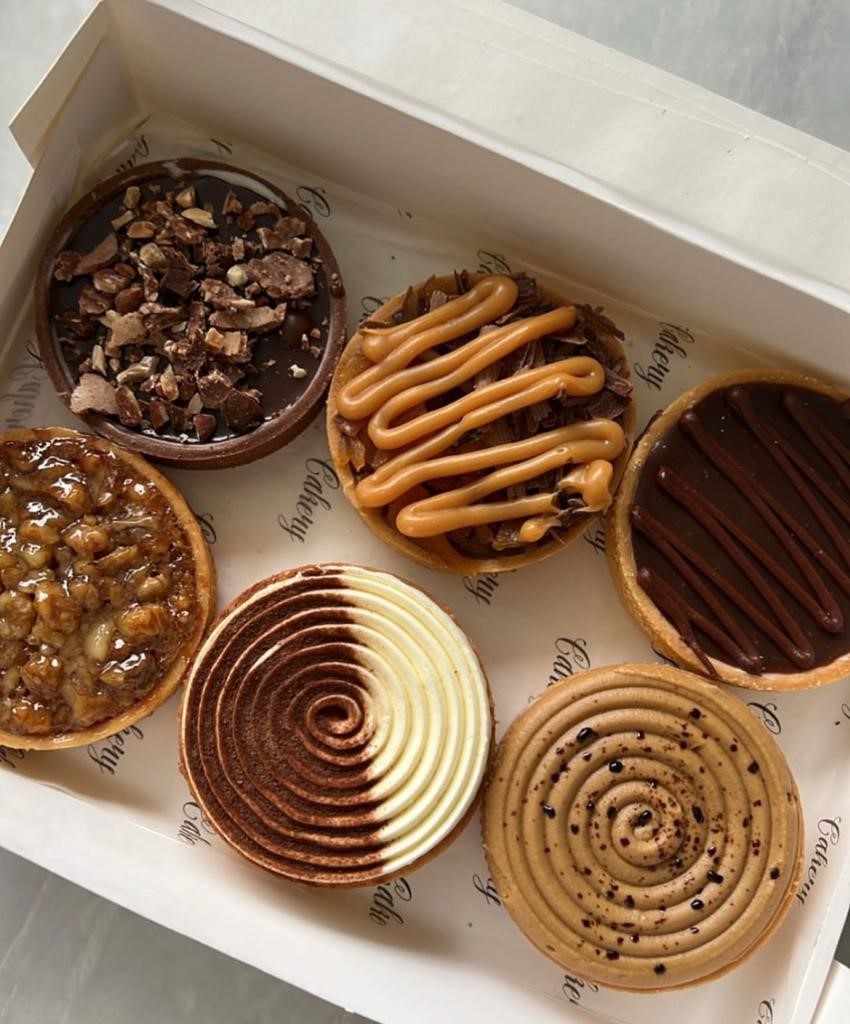 Vanilla by Hafsa Zulfiqar
Know someone who doesn't like traditional cakes? Send Vanilla by Hafsa Zulfiqar's Eid Special lemon meringue cake. This cake has an exact lemon meringue pie flavor! Between the layers of vanilla lemon sponge, the custard filling has a distinct fresh lemon flavor, and the milk-crusted, torched meringue frosting gives a fancy touch. It's a delightfully unique Eid dessert.
Price: Rs. 3875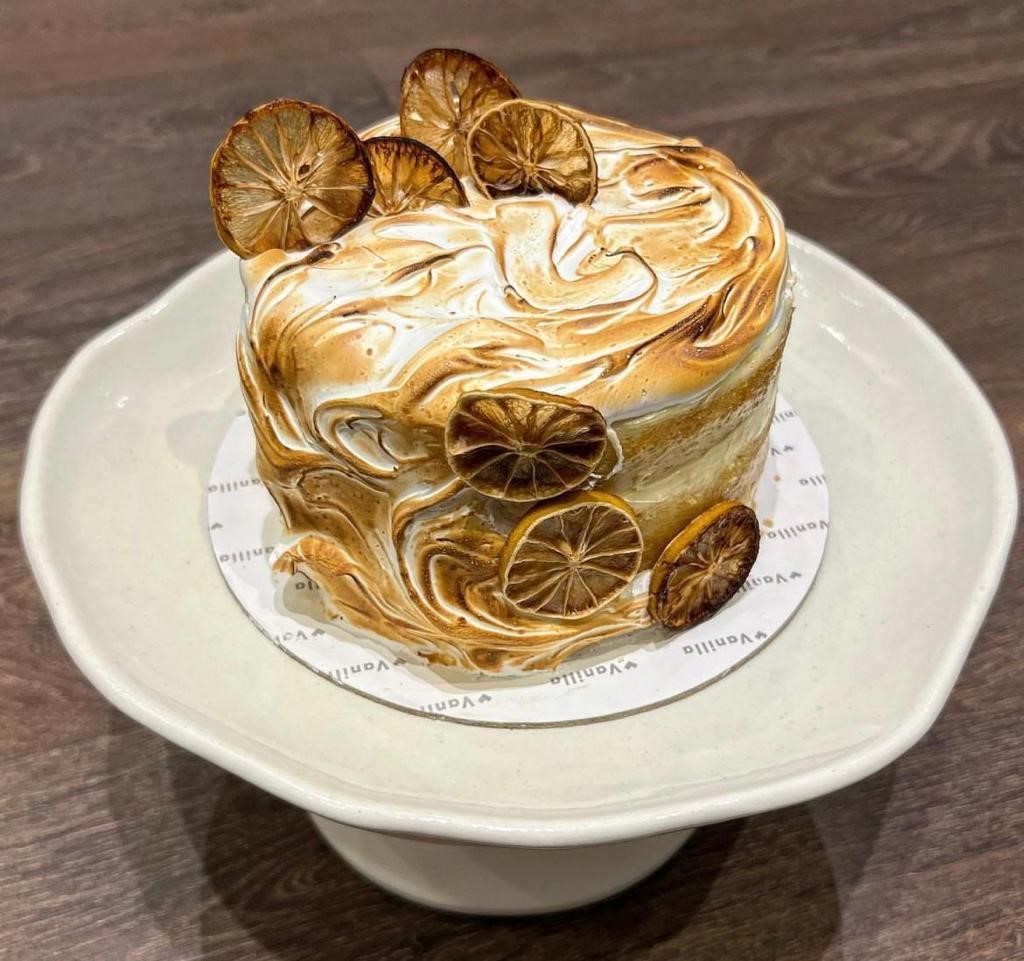 The Brookie Lahore
For all cookie lovers, The Brookie Lahore's mini Eid box is a wonderful gift option. Two mini Nutella stuffed cookies, two lotus stuffed cookies, and two mini double chocolate cookies are all included in the 4 x 6-inch box.
Price: Rs. 2400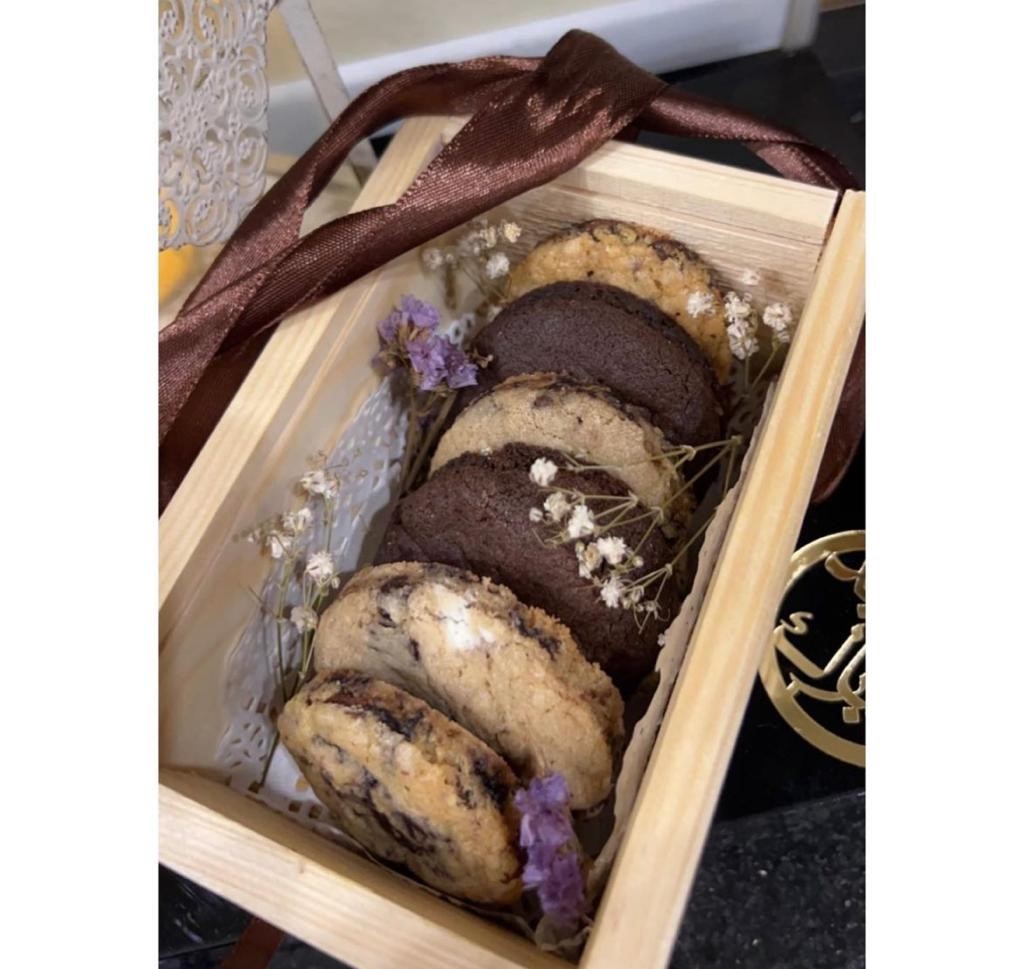 Tarams Food Garden
Die-hard chocolate fan? Try Taram's chocolate cake to get lost in the world of chocolatey goodness. Layers of delicious chocolate cake are filled with chocolate ganache and it's frosted with whipped chocolate ganache. The cake looks even prettier with strawberry adornment!
DM them for the price.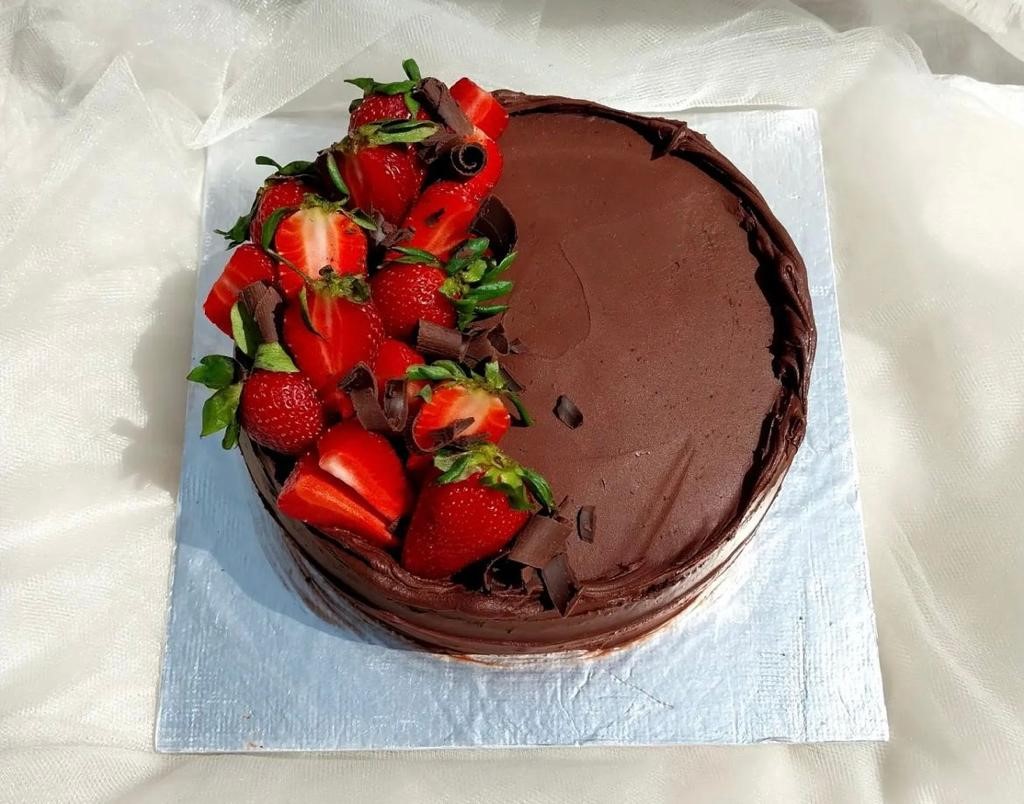 Yum Prum
The cakes from Yum Prum are truly a work of art. Their cakes are flawless in every way, from the appearance to the flavor. With varieties including carrot cream cheese, chocolate malt, and vanilla lotus, these come in 1.5 lb, 2.5 lb, and other sizes.
Price: Rs. 3000-4800