Are you in the market for a great duvet cover set that is both stylish and functional? You've come to the right place!
In this blog post we will take an in-depth look at some of the best designs on offer, exploring why they are so popular and which ones would be perfect for sprucing up your bedroom.
From classic florals to sleek modern prints, there is something here for everyone – no matter what your personal style may be! Let's dive right into the world of duvet cover sets by Ideas and find out which ones you should buy today!
Moon Vista T-300 Duvet Cover Set
Moon Vista is a design worth checking out. Made of 100% cotton, this duvet cover set is durable, breathable and soft. The cream ethnic print on a purple base is beautiful and will add a touch of luxury to any bedroom. The sheets are available in Double and King sizes.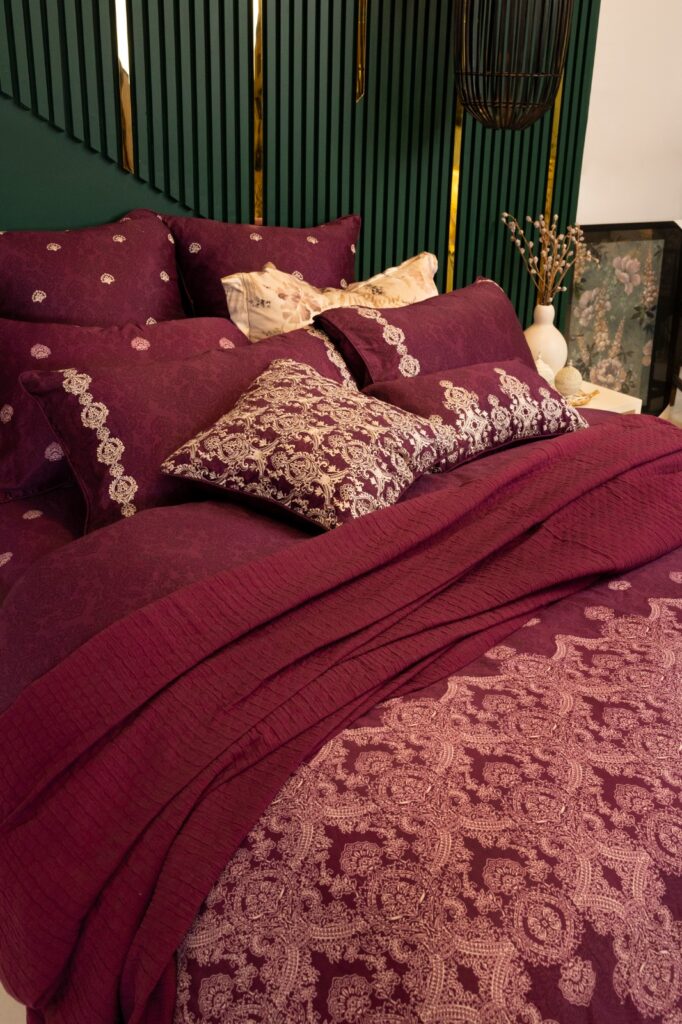 Coal T-150 Duvet Cover Set
Looking for a bedding set that will offer you both comfort and style? Look no further than Coal! This 150-thread count duvet cover set is made from Easy Care fabric, which is durable and affordable. The set is wrinkle resistant, so you can spend less time fussing with them and more time enjoying your sleep. Available in tones of gray, muted gold, and white, our bedding set will add a touch of luxury to any bedroom. Offered in Single, Double, and King sizes, Coal is the perfect fit for your bed.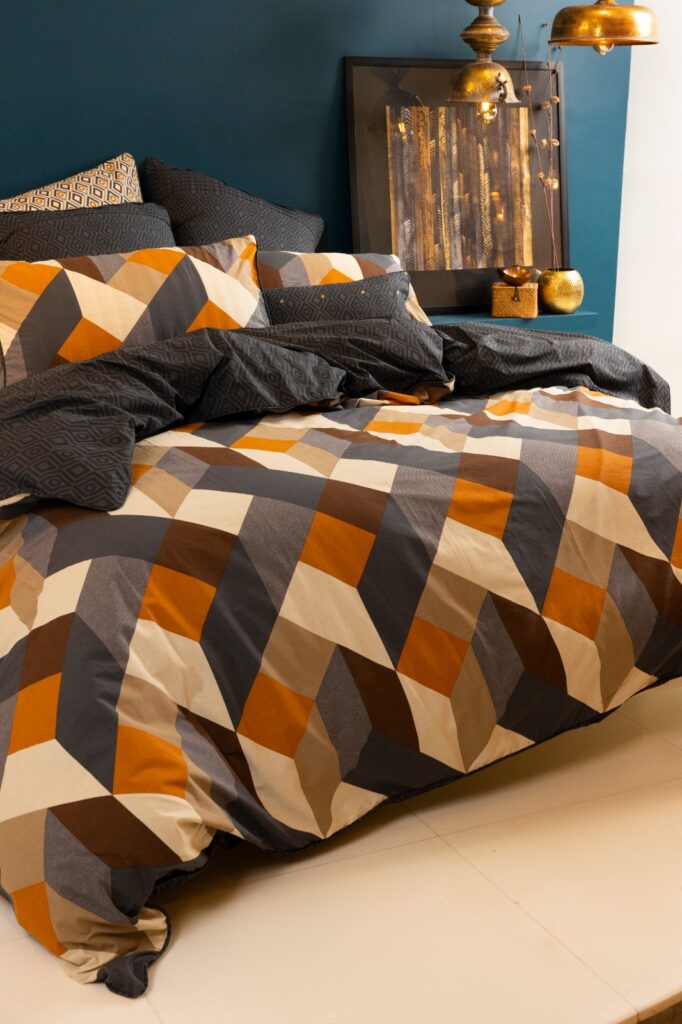 White Leopard T-150 Duvet Cover Set
Bring some nature-inspired comfort and style to your bedding setup with White Leopard's affordable duvet set! The durable, Easy Care fabric is wrinkle resistant so you won't have to spend more time maintaining than enjoying it. Find the perfect size for any bed – Single, Double or King – making sure each night of restful sleep will be just as chic as it is cozy.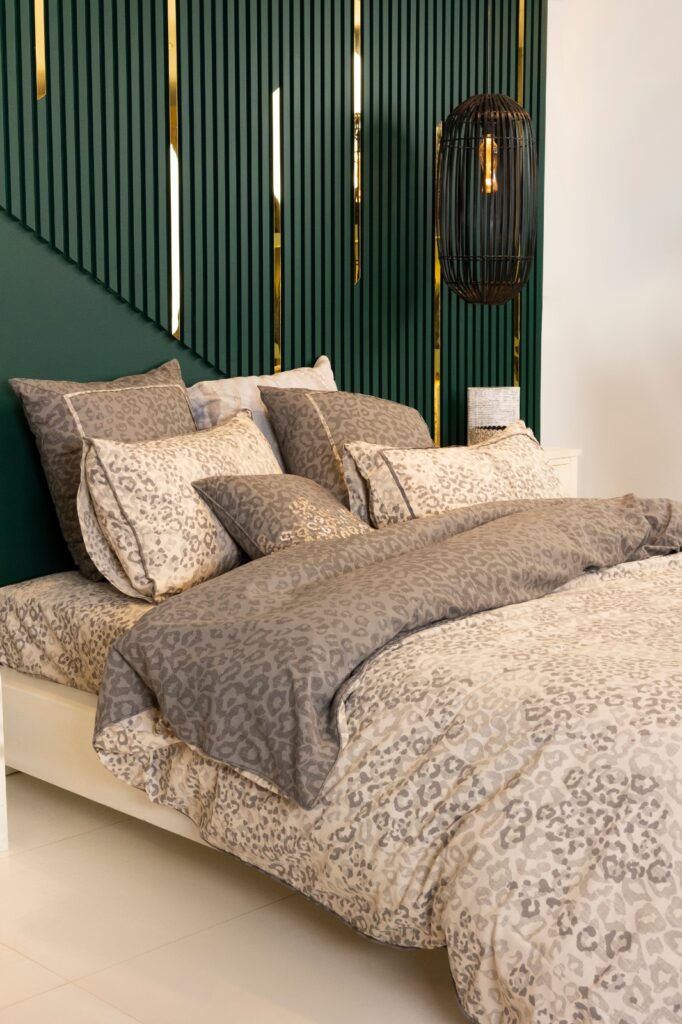 Mist T-150 Duvet Cover Set
Upgrade your bedroom today with the Mist Easy Care Duvet Cover set. The quilt cover and pillow cases combo brings a touch of nature-inspired beauty to any home, as well as convenience and affordability – all in one package! The machine washable fabric is wrinkle resistant for an inviting sleep space that requires little effort on your part. With sizes ranging from Single to King, these durable yet affordable sheets make the ideal upgrade for anybody looking to liven up their room.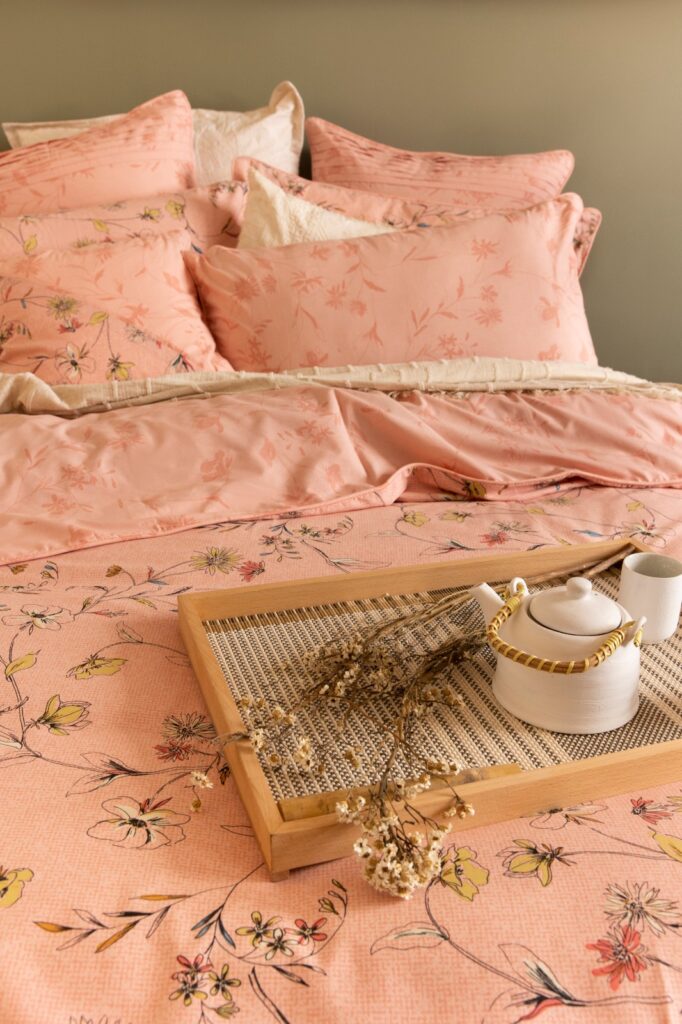 Merlot T-200 Duvet Cover Set
Get a great night's sleep and rest your head on the softest bed linens—Merlot. Crafted from 100% cotton for an unbeatable combination of comfort, durability, and wrinkle-resistance in every luxury set. The vibrant print featuring gold cultural motifs on royal red base will instantly dress up any bedroom. The set is available in Single to King sizes so everyone can enjoy! And with machine-washability convenience included, Merlot is sure to become one of your top picks soon enough.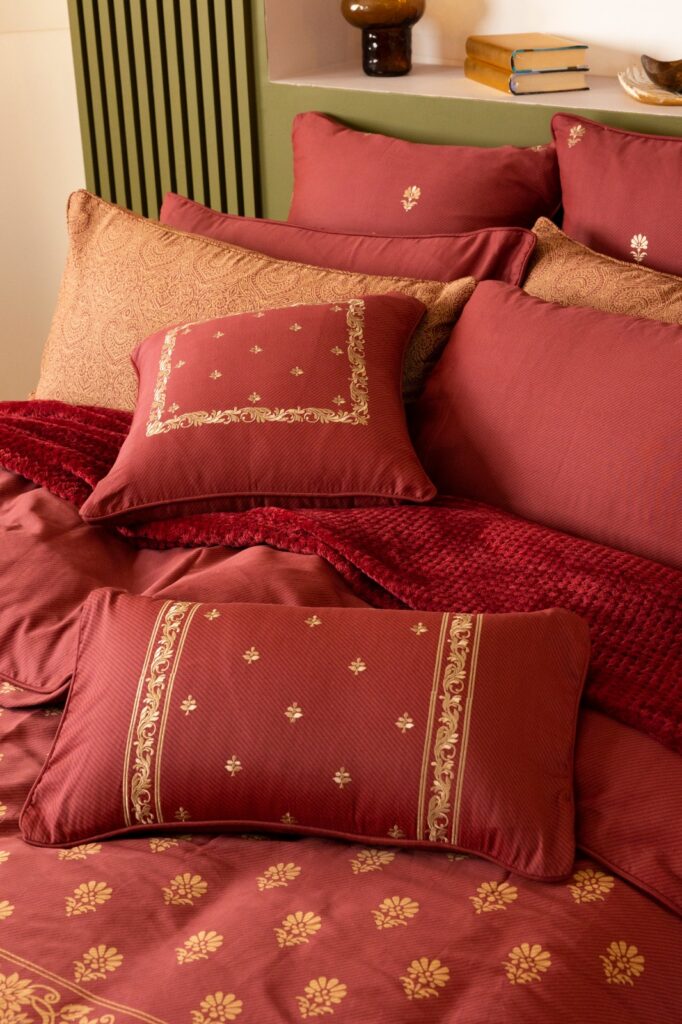 Duvet cover sets are a necessary part of any home and Ideas Home has the best selection for all budgets. With dozens of gorgeous prints to choose from, there is something for everyone at Ideas Home. Shop online today at gulahmedshop.com and pay only 99 rupees for home delivery in Pakistan. Don't miss out on these great designs!