Laathi- A student-led project working to enhance financial literacy in Pakistan's population
A student-led initiative called Laathi Pakistan aims to increase financial awareness among Pakistan's citizens. Team Laathi is expanding its reach beyond the senior population of Pakistan in an effort to ensure that every Pakistani citizen is educated in economics, as they believe that one cannot make important financial decisions if one lacks financial literacy.
People who pay taxes but are unaware of the system or the justification for doing so make up Pakistan's unstable economy, as do those who shop on the black market without realizing how their purchases would affect the country's overall economy. They inform people about strategies to protect their financial resources, warn them about fraud, and alert them to investment opportunities when they arise.
Laathi's slogan is: Save, Invest, and Prosper with the aim to uplift Pakistan.
Laathi has now started a series of podcasts with different influential people including journalists, financial analysts, and people from the governmental body who are able to provide unbiased opinions and approaches.
Suhail Warraich, a Pakistani journalist, television broadcaster, analyst, and media personality, participated in Laathis first podcast. He provided information about the budget deficit and how it is impacted by the political narrative that has resulted in significant economic losses.

He also offered the opportunity to vote for a "stricter" budget and a wider tax base. In addition, he suggested that the current cabinet should create a strategic strategy for boosting the Pakistani economy. He gave young people an emotive message of hope to close the podcast.
Listen to the full podcast here:
https://www.instagram.com/reel/CujmA7cIW4g/?igshid=MzRlODBiNWFlZA==
Laathi had Mr. Adnan Khalid Butt, the vice president of the Lahore Chamber of Commerce, on his second podcast. He explained the kind of reinforcement the market requires while also pointing out the recent paucity of resources. He explained to us how firms in Pakistan struggle to remain viable as well as a possible course of action.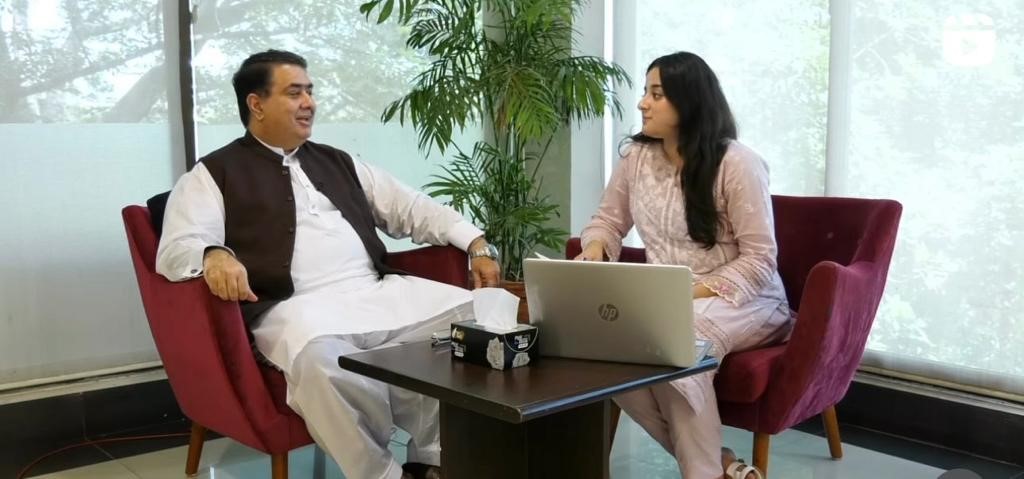 He went on to discuss overseas remittances as an alternative to IMF agreements while providing further details on those agreements. He ended the show by making some observations about the new transitional administration and Caretaker Prime Minister Anwar-Ul-Kakkar.
Listen to the full podcast here:
https://www.instagram.com/reel/CxTMpO2tTQK/?igshid=MTc4MmM1YmI2Ng=