The Prime Minister, Shehbaz Sharif, has declared that following the devastating floods, Pakistan should not be made to approach wealthy, polluting countries with a "begging bowl." He also indicated that he would be pursuing "climate justice" from the international community.
In an interview published in The Guardian, Sharif warned that Pakistan is experiencing an unparalleled crisis of food security, health, and internal displacement because of the "apocalyptic" monsoons that submerged a third of Pakistan's regions. The biggest amount of rainfall ever recorded—1.7 meters—hit several locations.
The floods, according to scientists, were caused by a deterioration in the climate. However, Sharif claimed that since Pakistan is responsible for 0.8% of the world's carbon emissions, it is the developed nations' responsibility to support us.
In all my life, I have never witnessed such destruction, flooding, or misery among our people, said Sharif. "Millions have been displaced, and they are now refugees due to the climate."
Sharif stated, "Let me be clear, this is about climate justice. "We are not accusing anyone, and we are not making any accusations; rather, we are stating that this is not of our doing and that we have fallen victim. Should I be required to place my request in a begging bowl? Double jeopardy exists here. That is unfair and unjust.
1,600 people have officially died because of the floods, although many local estimates have been higher. Millions of families have been forced to live in temporary tents or shelters on the sides of roadways, and more than 2 million homes have been demolished.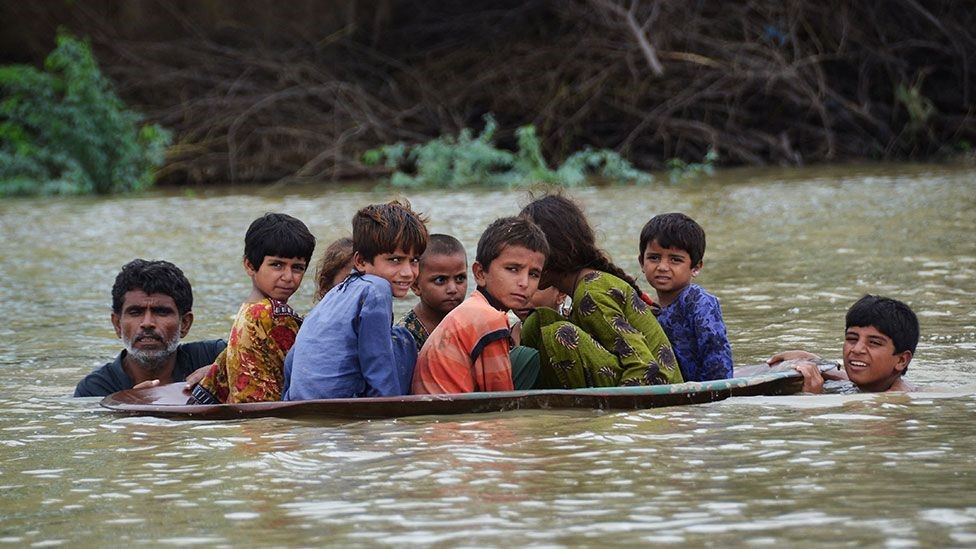 The damage is estimated to be between $30 billion and $35 billion, but Sharif said it was "just a rough estimate, it could be more." More than 30,000 kilometers of roads, as well as bridges, railways, and power lines, were destroyed. In addition, 4 million hectares (10 million acres) of crops were washed away.
Although the international community has pledged to provide additional support and donated billions of dollars, Sharif made it clear that this was "not enough." The magnitude of this climate-related tragedy is beyond our capacity to pay, he declared. "The gap between what we need and what is accessible is too big, and it is getting bigger every day."